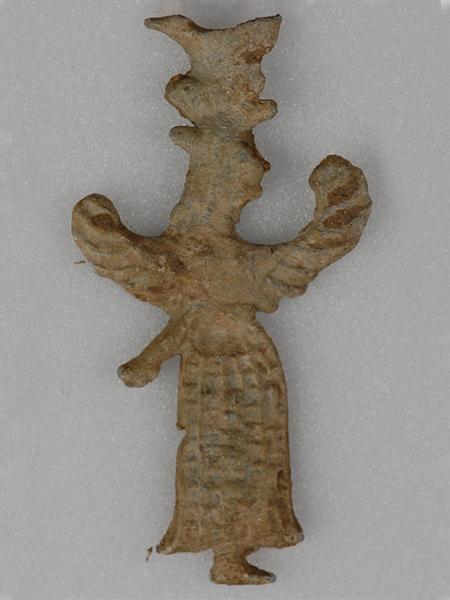 Artemis Orthia collection
The collection of 83 lead figures of women, warriors, musicians, dancers and animals such as horses, a deer and many wreaths in our museum are from the Sanctuary of Artemis Orthia and possibly other nearby sites.
The Sanctuary of Artemis Orthia was built near the banks of the Evrotas River, on the outskirts of the ancient town Limnon (Laconia, Sparta, Ancient Greece) in the 9th century BC with a temple in 700 BC. It continued to be of importance over the centuries up until the Hellenistic and Roman times. The precise nature of the goddess and the rituals that took place remains unresolved.
The British School at Athens first excavated the site in 1906. Over 100,000 of such lead offerings were found during the excavation of the sanctuary alone and others even more at other sites in Laconia. The majority of such offerings are today at the Sparta Archaeological museum in Greece. The Greek government gave some of these offerings to the Fitwilliam Museum in Cambridge in 1923 and few other museums in the UK.
The votive offerings in our museum were a bequest from the collections of the classical archaeologist John Percival Droop in 1963. Droop (1882-1963) worked at the University of Liverpool in the early-mid 1900s and also at the sanctuary with his colleague, Robert Carr Bosanquet (1871-1935) who was at the first excavations. Norman Ellison (1893-1976), a BBC radio presenter and naturalist also known as Norman the Nomad from West Kirkby, Liverpool was the other collector of the offerings.