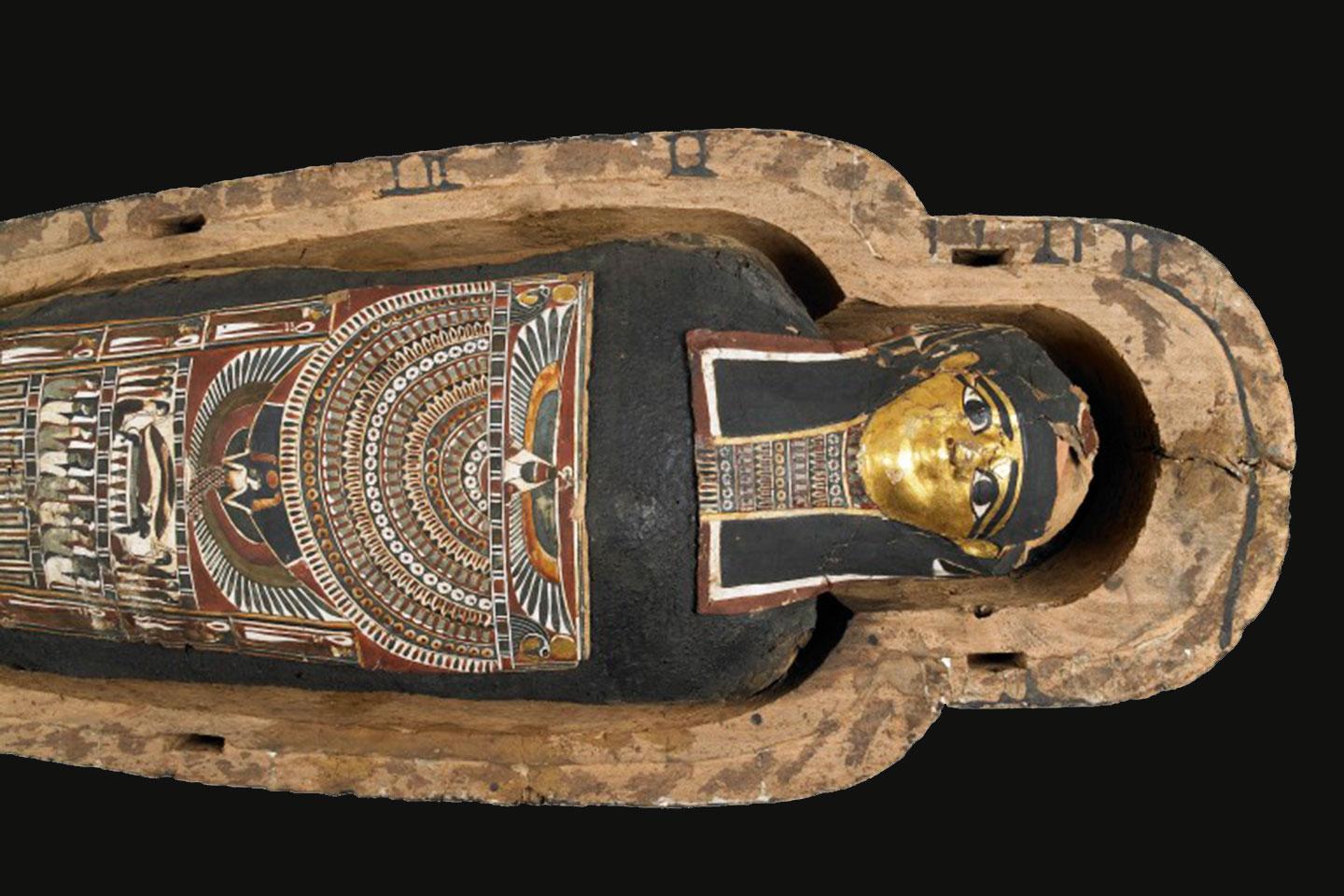 Ancient Egypt collection
World Museum has over 16,000 objects from ancient Egypt and Nubia, making it one of the largest collections in Great Britain.
This is part of the Antiquities collection.
The ancient Egypt and Nubian objects come from a timespan of over 5000 years that comprehensively represent the evolving cultures of the Nile Valley, from the prehistory to the Byzantine Period.
The Joseph Mayer collection
The story of Liverpool's Egyptology collection starts with goldsmith Joseph Mayer opening his Egyptian Museum in 1852. Mayer purchased his collection from Joseph Sams, Rev. Henry Stobart and Viscount Valentia, with many objects sharing the same early 19th century provenance as those now in the British Museum and the Louvre. In 1867 he donated his collection to 'The Liverpool Free Library and Museum' (now World Museum) which at the time positioned the museum as the most important public collection outside London.
As a port-city supplying the Lancashire mills with cotton from Egypt it was easy to bring Egyptian artefacts into Liverpool, including 180,000 mummified cats in 1890 that were auctioned off for fertiliser!
Excavations and John Garstang
From 1884 the museum began enhancing Mayer's founding collection by supporting fieldwork projects of the Egypt Exploration Society and Flinders Petrie's British School of Archaeology in Egypt. With the agreement of the Egyptian authorities newly discovered antiquities were allowed to be exported to museums that sponsored the excavation. By this arrangement 4000 items were acquired between 1884 and 1939, in particular from the excavations of John Garstang who in 1904 established the Institute of Archaeology at the University of Liverpool. Garstang was one of the most prolific and peripatetic excavators of his day. His richest finds were in Egypt (e.g., Beni Hasan and Abydos) and Sudan where and he conducted the first systematic explorations of the site of Meroe, the inspiration for Verdi's opera Aida.
Displaying our collection
Until the end of the Victorian era Liverpool's Egyptian collection was the largest after the British Museum and was displayed with great pride in the main hall and adjoining galleries. In May 1941 over 3,000 Egyptian objects were destroyed when an incendiary bomb fell on the museum. Over the next 40 years the collection increased in size with 10,000 new acquisitions, but the new gallery that opened in 1976 was modest, showing only a small selection.
With the generous support of DCMS/Wolfson in 2008 the Egyptian Gallery was refurbished and extended and 400 more objects were put on display. Many objects were displayed for the first time in 70 years including one of Egyptology's rarest objects, the Rameses Girdle. 
In 2017 World Museum's new ancient Egypt gallery extended into gallery space unused for 35 years, creating the biggest ever display area for our ancient Egypt collection. At 1,000 square metres, World Museum's ancient Egypt gallery is now the UK's largest Ancient Egypt gallery outside of the British Museum. Find out more.