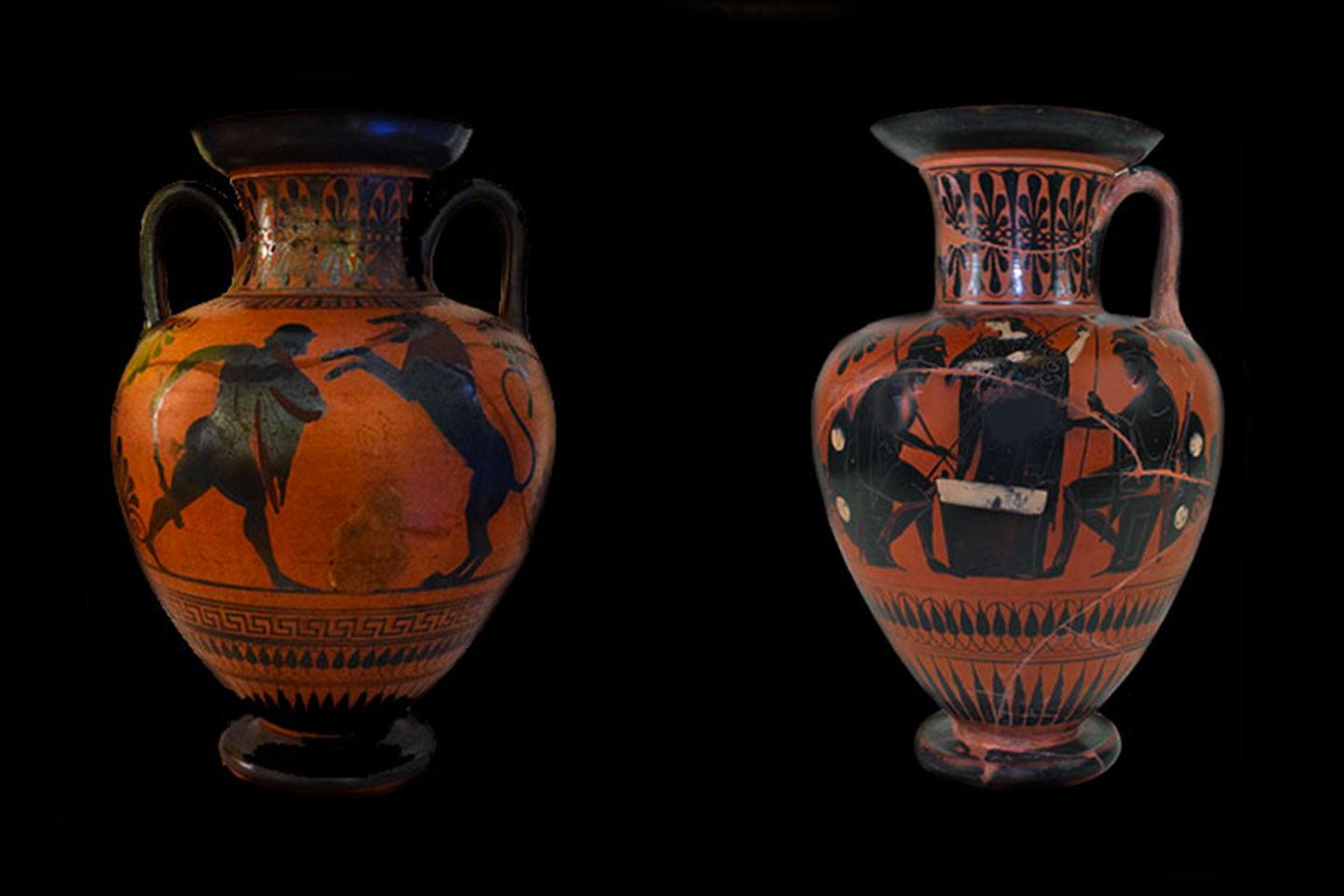 Ancient Greece collection
There are about 1620 items from the ancient Greek world, dating from the third millennium BC to the 2nd century BC in our collection.
This full collection is currently not on display. A selection of objects can be viewed in the Weston Discovery Centre.
This is part of the Antiquities collection.
About the collection
One of the highlights is the important collection of material from the prehistoric Aegean, shedding light on the lives of the early Cycladic islanders, the Minoans on Crete, and the Mycenaeans on the Greek mainland.
Objects within the collection include Panathenaic prize amphorae, sculpture and those used by the ancient Greeks in their daily lives, such as drinking cups, jewellery and trinket boxes.
Please note this collection is not on display.
Aegean Prehistory
World Museum is one of the few UK museums to have an Aegean collection of Cycladic, Minoan and Mycenaean artefacts. Object types include pottery, terracottas, sealstones, stone vases, stone figurines, stone tools, jewellery, bronzes and a rare Early Cyclladic II lead boat model. The provenanced objects come from a wide range of sites in mainland Greece, the Aegean islands and Crete. There are also Minoan and Mycenaean pottery from sites on Cyprus and Egypt. Most of the 700 objects were collected by Robert Bosanquet (1871-1935) and John Droop (1882-1963), professors of classical archaeology at Liverpool University.
Greek painted pottery
This wide-ranging collection includes pottery from the Geometric to Hellenistic period (8th to 4th centuries BC) and includes many pieces attributed to known individuals and workshops. Much of Joseph Mayer's founding collection of Greek pottery was lost in the May Blitz of 1941 when the museum was destroyed by a fire. Important post-war acquisitions include the purchase of almost all of the classical collection from Norwich Castle Museum, which Liverpool was fortunate enough to acquire in 1956, and in 1977 an important collection of Greek pottery was bequeathed by Lt-Col. John Danson (1893-1976).