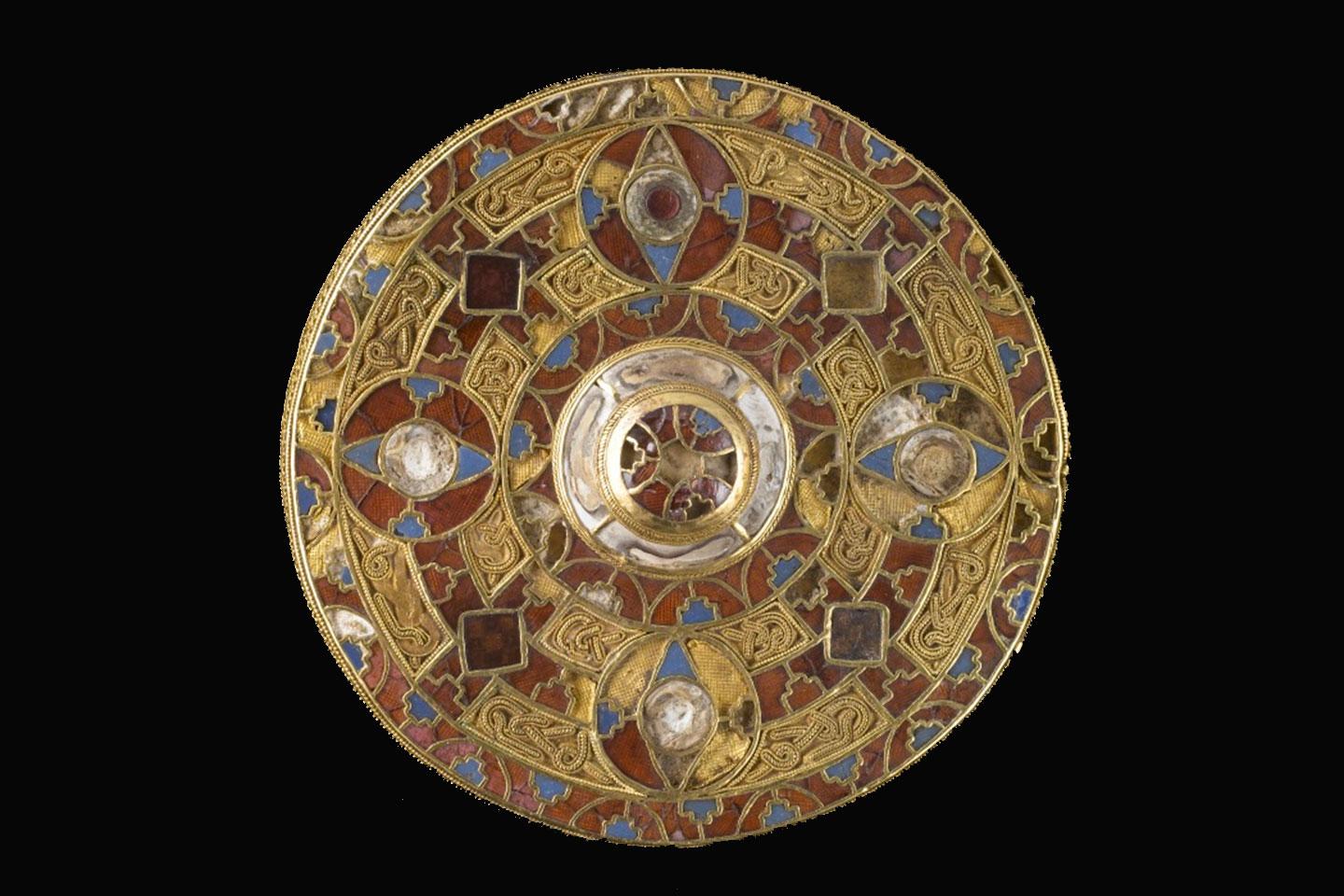 Anglo-Saxon collection
This collection comprises approximately 1000 items from Anglo-Saxon England. Many of these were excavated in the late 18th century and include several exceptional objects, such as the Kingston Brooch, the largest known Anglo-Saxon composite brooch ever discovered. The collection has great research potential, and is of national importance.
This is part of the Antiquities collection.
Faussett Collection
The jewel of Joseph Mayer's Anglo-Saxon antiquities is the Faussett collection which is one of the finest groups of Kentishcemetery material ever excavated. Faussett was an early pioneering excavator who between 1760 and 1763 excavated in theregion of 750 Anglo-Saxon burials. The collection consists of material from Faussett's excavations in east Kent, with accompanying documents, as well as acquisitions by gift and purchase. In collaboration with the University of Oxforda web database has been compiled of all Faussett's finds, called the Novum Inventorium Sepulchrale.
Rolfe collection
William Rolfe (1779-1859) acquired a large collection of antiquities from his native east Kent. His collection was acquiredby Joseph Mayer and contains finds from Canterbury St Martin's Church, Ozengell and Richborough.