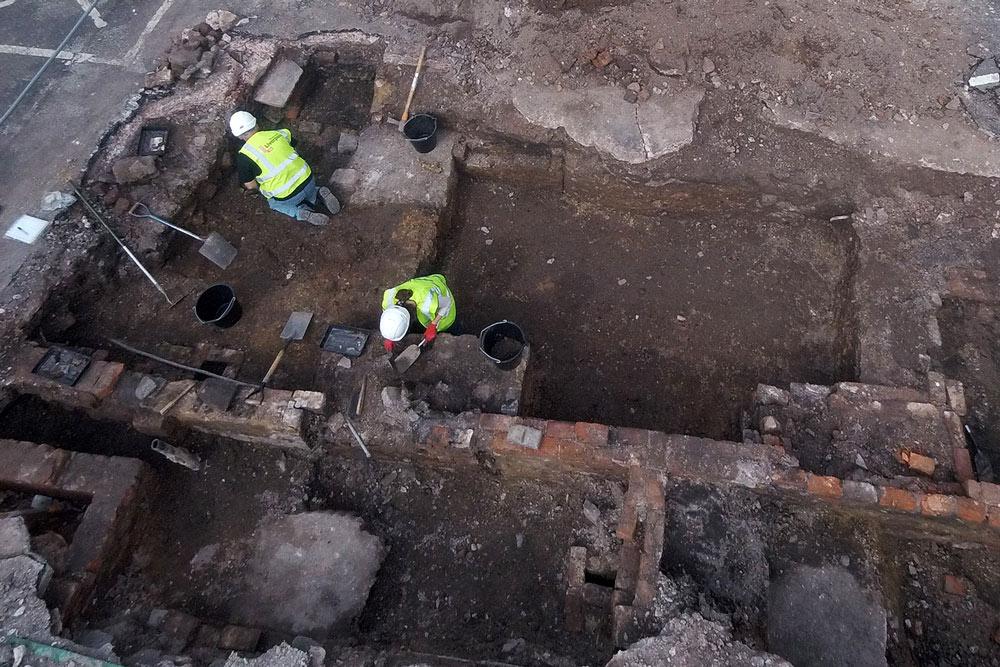 Oakes Street excavation
In July 2018 Museum of Liverpool's archaeology team undertook an excavation at Oakes Street, Liverpool – just off London Road. They were exploring the history of court housing.
Court housing
Court housing was a form of high density, poor quality housing which grew up in Liverpool in the 18th century and became very common in the 19th century. You can see a recreation of typical court housing in The People's Republic gallery at the Museum of Liverpool.
This excavation aimed to find out about the methods, date, and phases of construction of the court houses; consider the changes made to the structures in their period of use as housing; and exploring the objects associated with life within the court houses.
The structural remains of the cellars were revealed, and a great number of finds from the late 19th and early 20th century were recovered which provide important information about life within court housing in that period.
The excavation was supported by the National Lottery Heritage Fund and made possible through the partnership of Liverpool School of Tropical Medicine and the Museum of Liverpool.