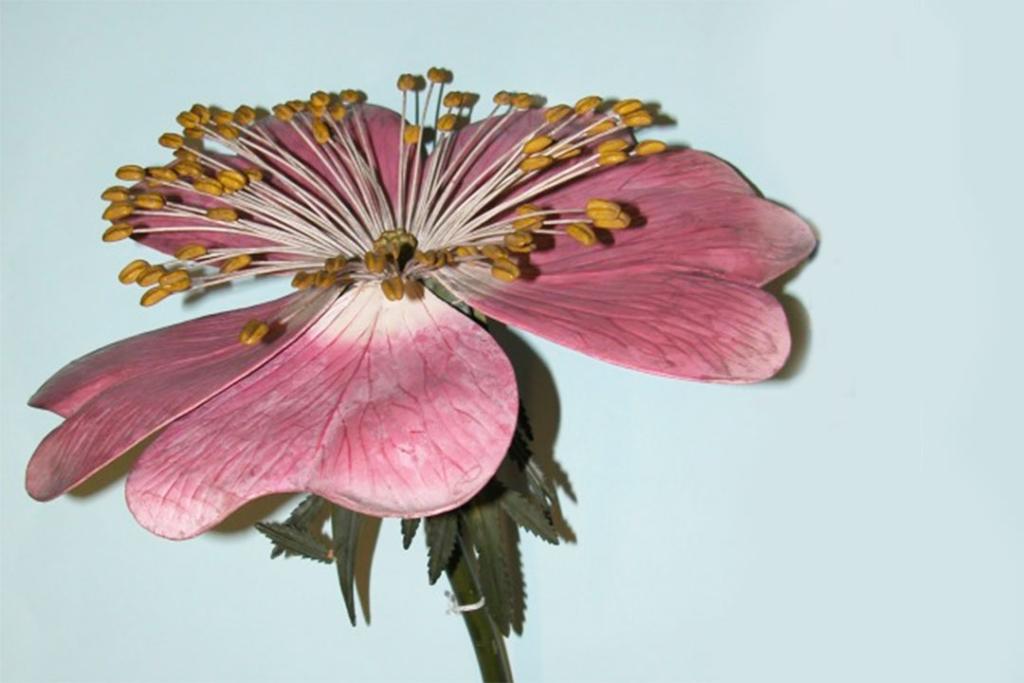 Plant models collection
This collection comprises more than 200 anatomical models of plants made by the Berlin firm of R. Brendel & Co in Germany around the turn of the 20th century for display and teaching purposes. 
This is part of the Botany collection.
Many have removable parts which reveal internal structures. 
They are constructed from a variety of materials including papier-mâché, wire, wood and glass. If you look closely you can also see small pieces of animal fur and feathers – used to resemble the hairy parts of a plant. As each model is put together and painted by hand, each one is unique. 
We think that this is probably one of the largest collections of its kind in the UK held in one place.
Brendel Plant Model Survey - mapping and documenting the holdings of Brendel anatomical plant models worldwide.
If your institution holds a collection of Brendel models, our curator Donna Young would appreciate if you could complete this short survey: Brendel Models
The objective of this mapping project is not only to provide a useful resource to be used in the curation of anatomical models, but also to document their past and present use - promoting and bringing awareness of these collections to new audiences.
For more information please see Natural Sciences Collections Association (NatSCA) blog >