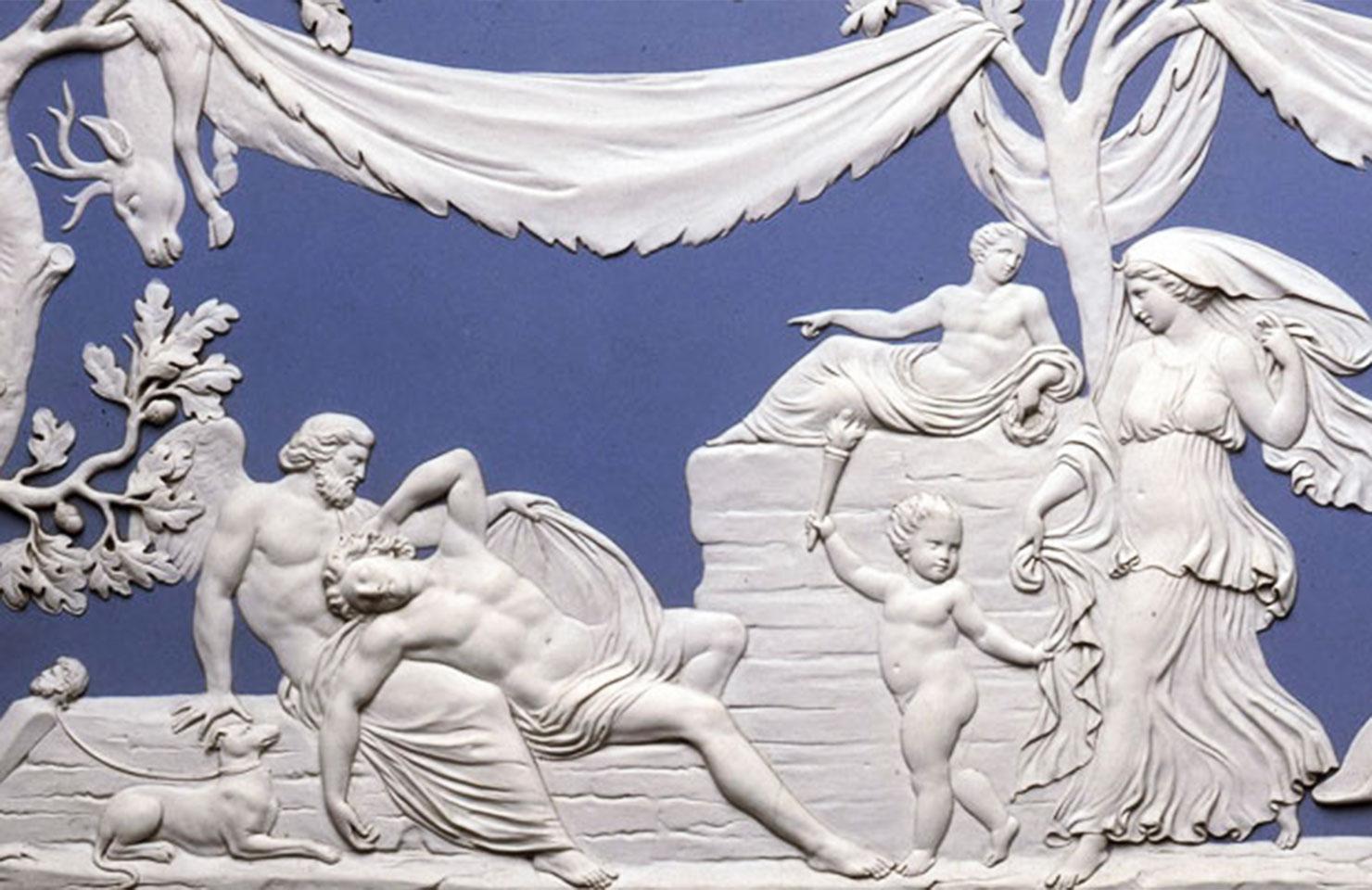 Wedgwood collection
Rooms 3 and 4
Lady Lever Art Gallery houses the finest collection of Wedgwood jasperware in the world.
Josiah Wedgwood (1730-1795) stands unrivalled as the greatest English potter. He not only invented and developed new types of ware, but turned humble pottery into an item of fashionable taste. He was also an astute businessman and exploited every opportunity of opening up new markets for his products.
He first made his fortune in the 1760s with cream-coloured earthenware for the table. Such 'useful ware' always remained the bedrock of his business. It was for his jasperware, however, that Wedgwood is most famous. Jasperware is a white, slightly translucent stoneware that could take an even tint of one of various colours. Blue and green were the first colours to be used and were followed later by lilac and yellow. The designs were often inspired by cameo carvings.
The gallery holds the finest collection of jasperware in the world. Much of the collection was bought from the 1st Lord Tweedmouth in 1905. Lord Tweedmouth had in turn acquired major pieces from the naturalist Charles Darwin, who was a grandson of Josiah Wedgwood himself.
Leverhulme went on to add many interesting pieces to this collection, not least the rare plaques made by Wedgwood and painted by George Stubbs.