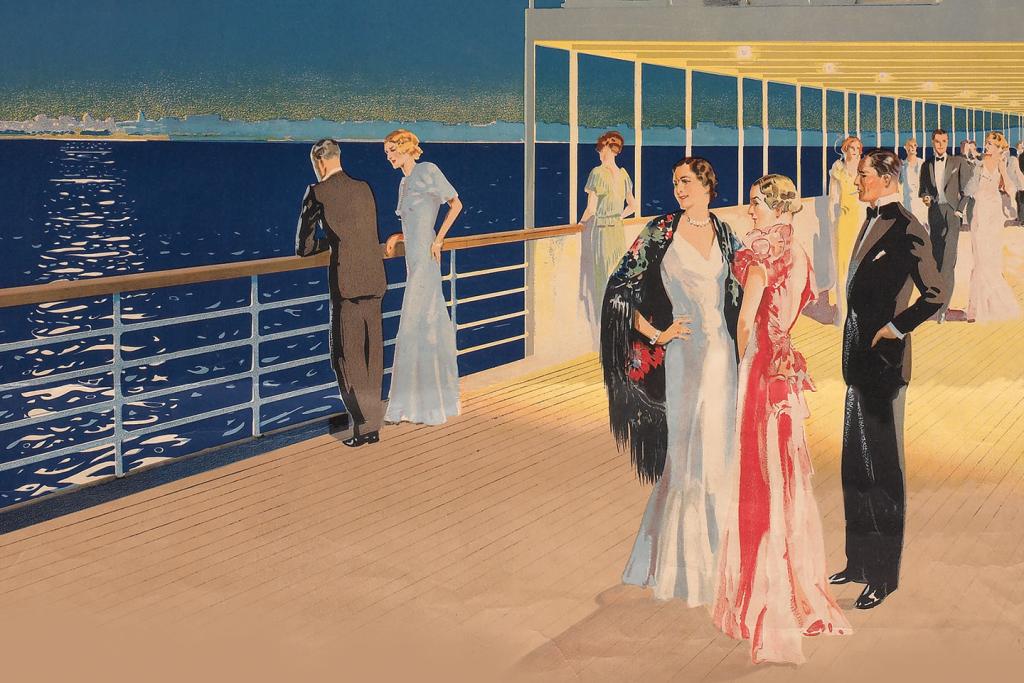 Liverpool shipping posters
The Maritime Museum's Liverpool shipping posters collection documents more than a century of travel, from the mid-19th century to the early 1990s. 
Shipping company adverts started as simple bills of sailing informatively packed with dates and times. Over the years advertisements developed into highly visual, full colour posters that reflected the changing needs and aspirations of passengers. 
From emigration services for people seeking a new life abroad, to modern day cruise ships, the posters represent a time when global travel was uncommon and exotic.
There are more than 100 posters in the collection, the first of which was acquired in 1971. As well as representing the changes in sea travel, the collection also contains a number of posters produced during the First and Second World Wars to aid the war effort.
The featured posters below were on display in our Sail Away exhibition which ran from May 2014 until April 2016. Our intention is gradually to add more posters in order to improve public access to this wonderful collection.