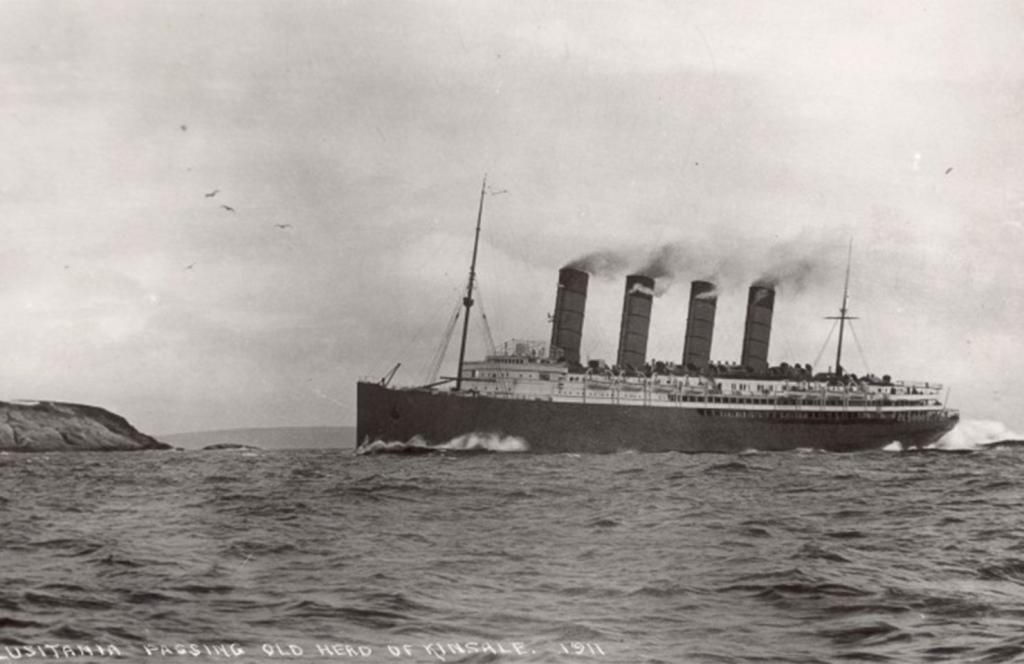 Lusitania collection
Reflecting Liverpool's close connections to RMS Lusitania, the Maritime Museum houses a significant collection of objects and archives relating to this notorious Cunard passenger liner.
About the collection
As the museum collections have grown over time, the history of Liverpool as a centre of maritime trade and passenger travel is told in great detail through our diverse range of objects.
The story of Cunard's most famous ship is an extremely important one for us, and in 2015 – to mark the centenary of the sinking – our major exhibition Lusitania: life, loss, legacy opened, helping to ensure that the ship and the people directly affected are never forgotten. For the first time, events around the sinking are explained within the context of the First World War, and the vital role that Liverpool's ships and seafarers played in the war at sea.
It is essential that we represent this tragic chapter in Liverpool's maritime history: Cunard was based in the city at the time, and Liverpool was Lusitania's home port so the liner was a familiar sight at the landing stage.
The most significant links between Lusitania and Liverpool were people, the majority of her crew were from (or lived in) the local area.
When the unimaginable happened on 7 May 1915, it is understandable that the city reacted as strongly and emotionally as it did. Many people in the city lost family and friends.
This particular collection exists, in the main, due to many generous donations by individuals and organisations. Other important objects were purchased, while some have been generously lent to the museum.
Here you can find out about objects that feature in the exhibition, and discover additional items that are currently in storage.