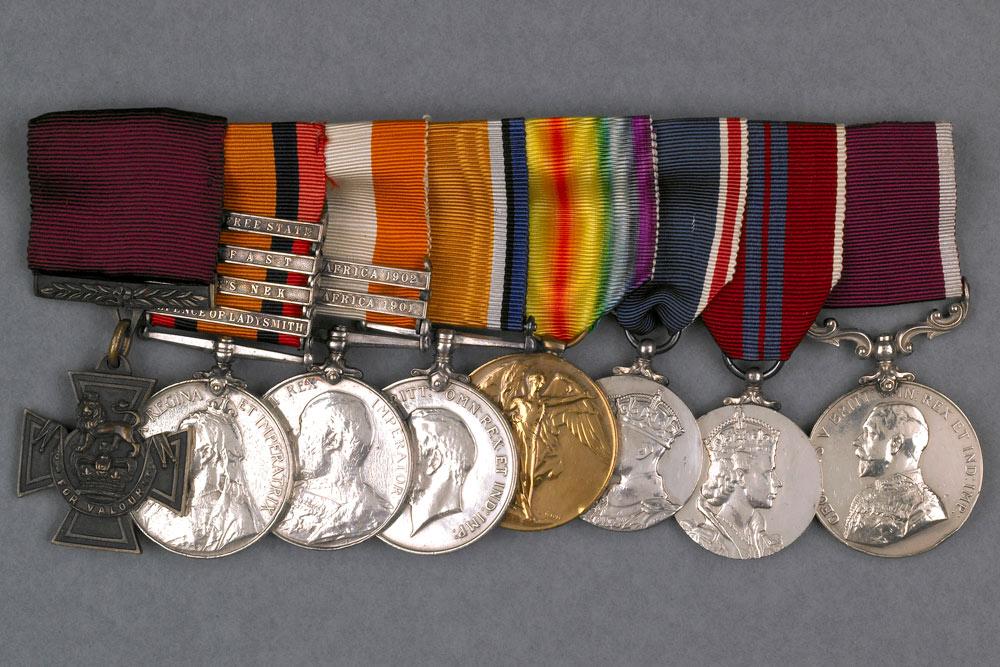 The King's Regiment collection
The King's Regiment was one of Britain's oldest regiments with a straight, direct lineage. Created in 1685 as the Princess Anne of Denmark's Regiment, it became the King's (Liverpool) Regiment in 1881. The collection includes more than 10,000 items and represents the long history of the regiment as well as the everyday life of soldiers and their families, during peace and war.
Particular strengths include:
First World War material, including objects, photographs and printed ephemera which documents one of the largest British Regiments to be formed during the War, including extensive personal material.
Extensive collection of material relating to volunteer battalions which were formed in the region as far back as the 16th century. They tell the story of the local citizen army including the complexities of identity and social status.
The DePeyster collection of internationally important ethnographic material collected by Colonel Arent Schuyler DePeyster serving with the 8th Regiment of Foot (later the King's Regiment) in about 1777. The collection is related to the treaty making process with Native Americans. This material is unusual in that it was 'gifted' to the officer by indigenous people.  The collection is also particularly well preserved and has been the focus of several papers relating to Woodlands Indian Art.