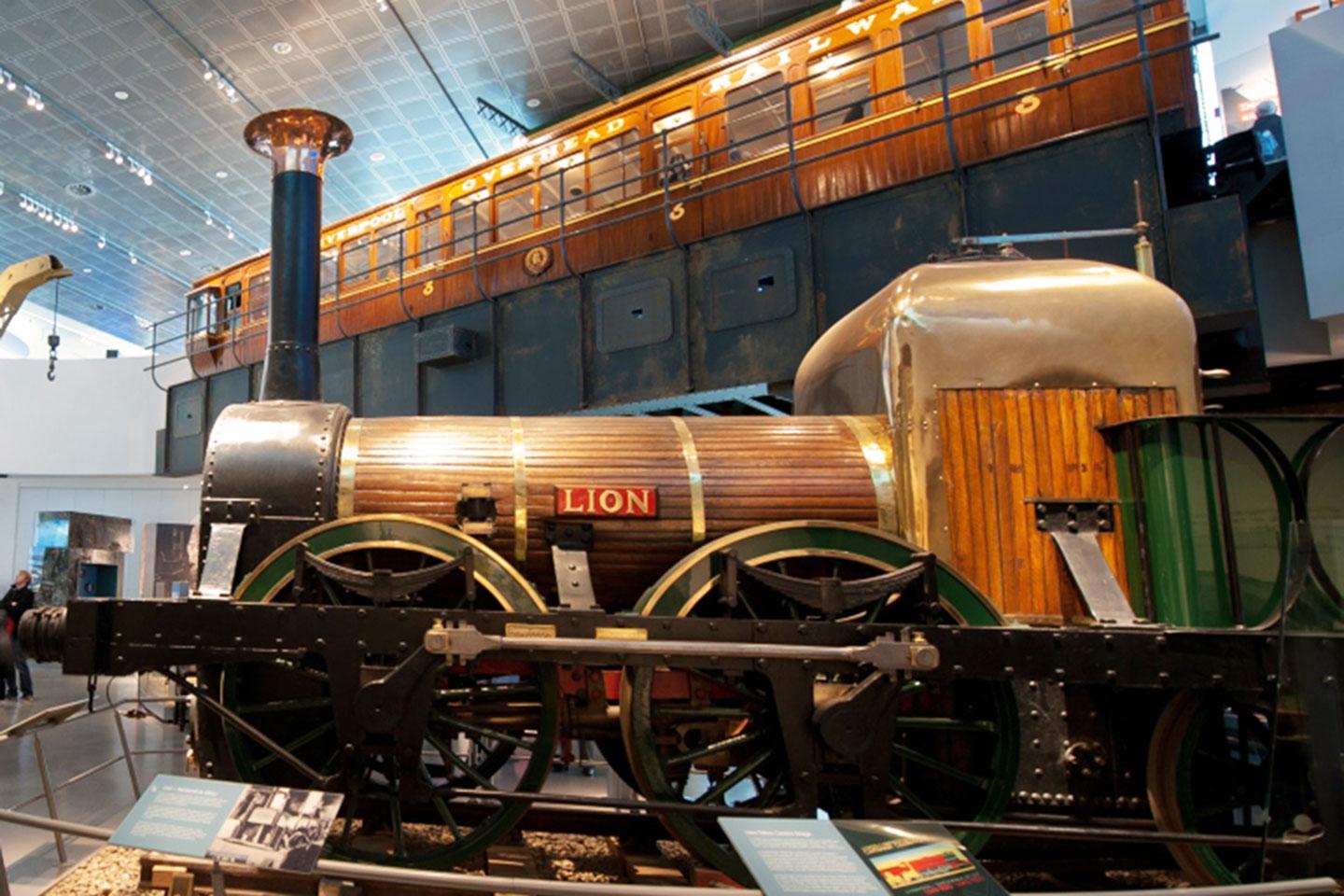 Land transport
The land transport collection includes more than 200 vehicles ranging from Lion locomotive, built in 1838, to a Range Rover Evoque from 2011. 
The growth and development of Liverpool's docks led to an expanding rail and road network to carry goods to and from the docks. Representatives in the collection from this area include a variety of handcarts, quayside cranes and tractors and Mersey Docks and Harbour Board Locomotive No.1. 
The collection reflects the innovations in public transport systems that allowed people to move around the city for work and leisure. Below you can find out about our unique Mersey Tunnel Scrubber, Cecil Raikes, Tramcar 245 and Liverpool Overhead Railway Motorcoach No.3.
We have a collection of fire and police vehicles, dating from 1888, which reflect the developments and changes in these services over the years.
The more refined side of life is represented in a fabulous collection of horse drawn carriages including several from the Croxteth Park estate of the Earls of Sefton. Commercial horse drawn vehicles, handcarts and wheelchairs from local businesses also form part of the collection.
Most of the vehicles are currently in store but you can see the Liver Phaeton, Ford Anglia, Sentinel Steam Tractor, Lion and Liverpool Overhead Railway Motorcoach No.3 on display in the Museum of Liverpool. Waiting, the monument to the Liverpool working horse, can be viewed on the quayside outside the museum and Tramcar 245 runs on the Birkenhead Heritage Tramway.