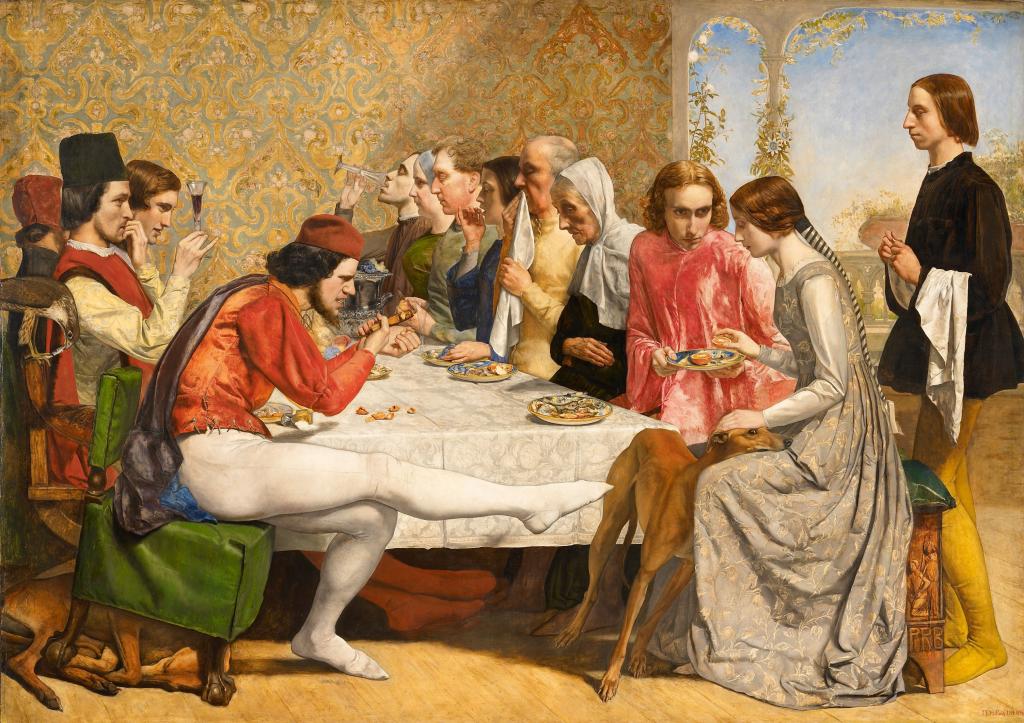 The Pre-Raphaelites
The Pre-Raphaelite artworks that can be seen at National Museums Liverpool's art galleries are among the best in the world. You can find Pre-Raphaelite art at the Walker Art Gallery, Lady Lever Art Gallery and Sudley House.
The Pre-Raphaelite brotherhood was formed in London in 1848 by seven young artists dissatisfied with the standards prevailing in British Art. Its three chief members were William Holman Hunt (1829-1910), John Everett Millais (1829-96) and Dante Gabriel Rossetti (1828-82). They advocated an art of extreme 'truth to nature', which they understood in different ways. They painted in bright, hard colours with great attention to detail, and frequently chose high-minded moralistic subjects, loaded with symbolism. They called themselves Pre-Raphaelites because they admired the 'primitive' artists of the Italian renaissance, working before the period of Raphael.
Although their exhibited works, which include Millais' 'Isabella', were reviled on their first public exhibition, the group rapidly became popular and influential. Liverpool particularly established itself as a notable source of support in the mid-1850s when its Academy repeatedly awarded its annual prize to Pre-Raphaelite paintings. Liverpool became the only provincial town to have its own school of Pre-Raphaelite artists (The Liverpool Academy). Meanwhile, merchants and industrialists in the area often added Pre-Raphaelite pictures to their own collections and several of these have, over the years, found their way into our collections.