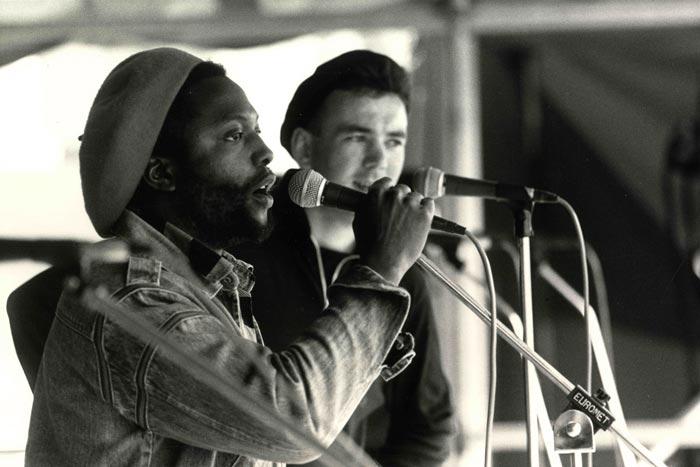 Exploring Liverpool's Black experience
This web feature shares stories, memories and objects from Liverpool's Black communities, that were collected as part of the Sankofa project. The project connected stories from people and community groups, and those within museum collections, to form a rich picture of Liverpool's Black experience.
The Sankofa project aimed to progress our understanding of Liverpool's Black history by bringing together stories and objects, and supporting people and communities to look after their unique and often hidden history.
Together we will aim to ensure collections and stories from beyond our museum borders are not lost, but uncovered and preserved and their important contribution to our collective histories is documented and shared." Janet Dugdale, National Museums Liverpool.
We know that this story is not simply Black and white. It is diverse, unique, the world in one city. The multicultural roots and connections to Liverpool make this city so dynamic.
Explore some of the stories from the project in the themes, map and stories below.
The Sankofa project has been funded by the Esmée Fairbairn Collections Fund and created in partnership with Bristol Culture. Like National Museums Liverpool, Bristol Culture is working hard to make their collections as representative as possible of their local communities. Take a look at Bristol Museums' online display celebrating St Pauls Carnival and their series of stories highlighting Bristol's Black Heritage. Working together we hope to learn how we can be doing things even better. You can find out more about the project on the Bristol Museums website.