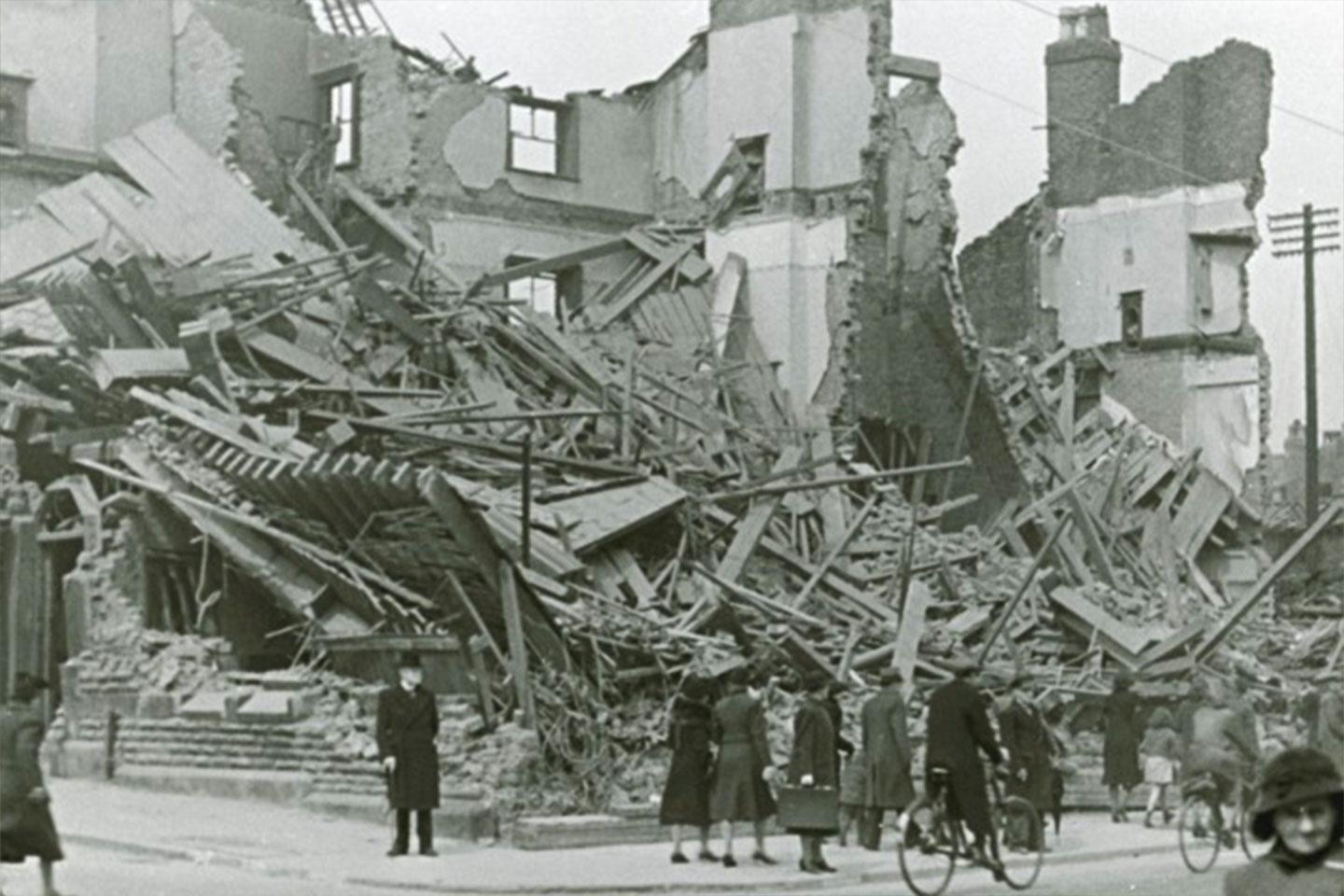 Liverpool Blitz photographs
The bombing of Merseyside during the Second World War reached its peak in the seven night Blitz of 1-7 May 1941. This 'May Blitz' was the most concentrated series of air attacks on any British city area outside London during the war. It caused massive damage to the city centre, the port and the entire area.
This is part of the Social and Community History collection.
Although the docks and city centre were the main targets, residential areas also suffered enormous damage. Nearly one third of the houses in Liverpool were damaged or destroyed. Worst hit was the town of Bootle, next to the port's biggest docks. Already heavily bombed in earlier raids, Bootle only had about 15% of its houses left after the attack.
Below is a selection of images from the social and community history collection which document just some of the devastation during those seven days. The photographs, taken by Liverpool City Police's Criminal Investigation Department, are part of a collection of over 300 images taken throughout 1940 and 1941 across the city.
On the back of each photograph the following details are carefully hand written:
location;
details of damage inflicted, for example by incendiary bomb;
date; and
numbers of casualties or fatalities.
These photographs are a harrowing document of the destruction and human tragedy of the war. Many were used in the Spirit of the Blitz exhibition in 2003.