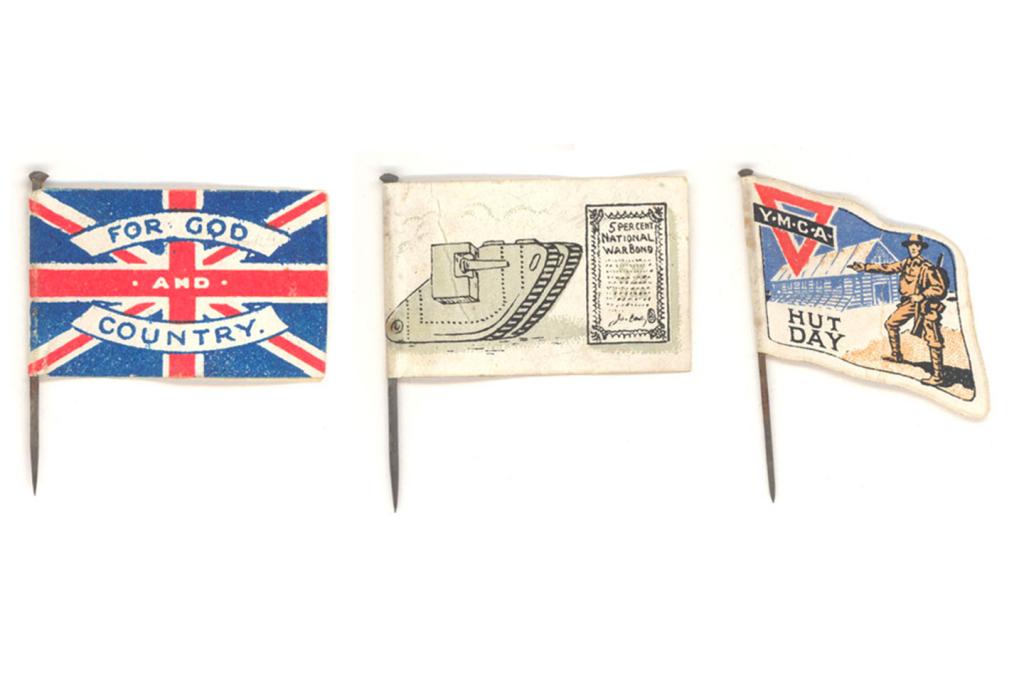 First World War charity flag pins
Agnes Morrison established Our Day collections and created flag days in September 1914, within months of the outbreak of the First World War. In the same way that ribbons, flowers and stickers are given out today, charity street collectors during the First World War gave flag pins as a 'thank you' gift, to be worn on the lapel.
This is part of the Social and Community History collection.
This collection of flag pins belonged to Dorothy Worth, who worked for Harland and Wolff in Liverpool after the First World War.
Some of the flag pins from this collection were on display in the former exhibition First World War: Charity and Liverpool's Home Front.