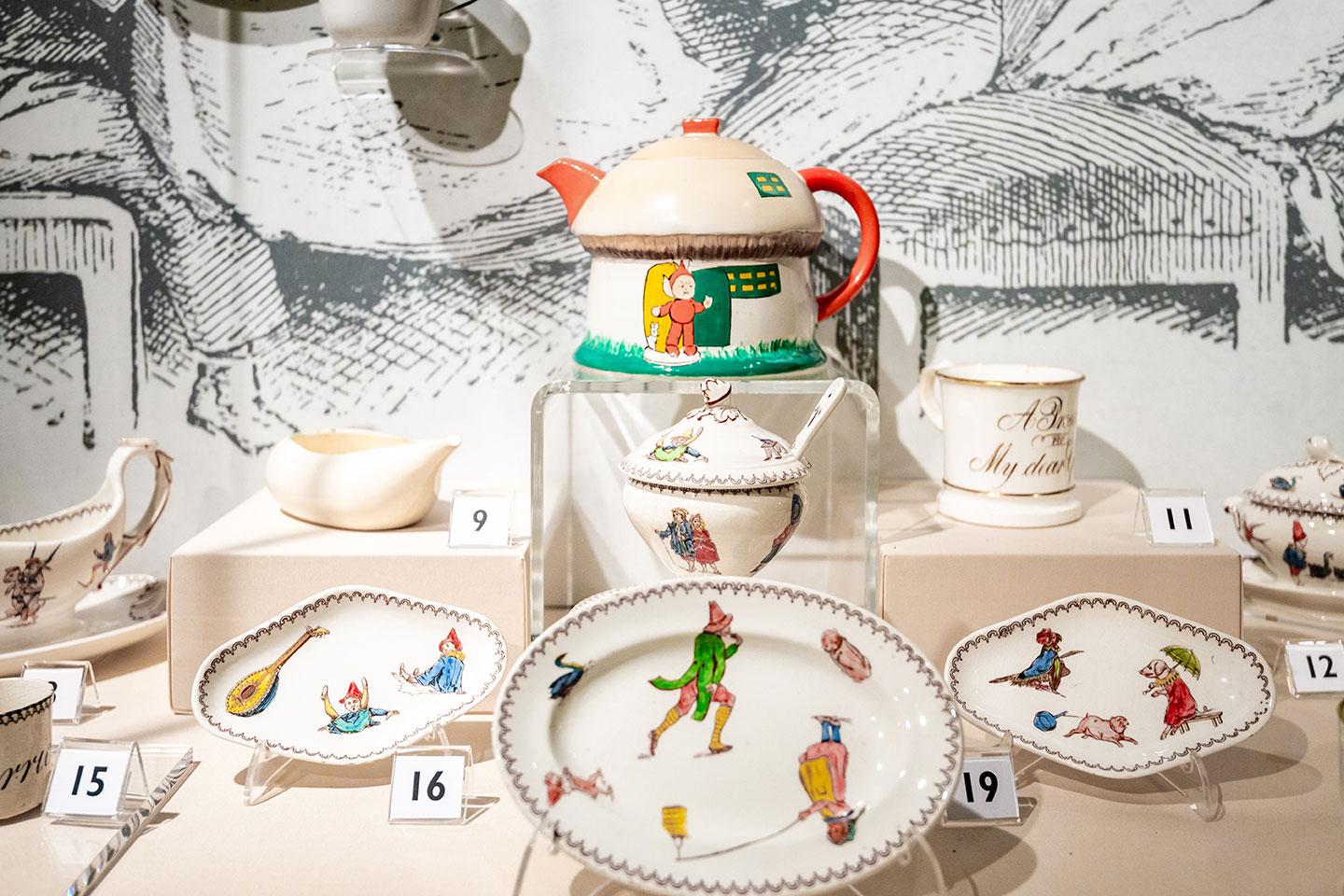 Childhood room
In this room you will see displays about how children lived in the past. Many of the toys and games belonged to upper and middle class children, some of them from rich families similar to the Holts of Sudley House.
Today, few examples of the toys of poor children survive. This is because they possessed very few and what they had were often home-made and not robust enough to last.
Just as in the adult world, there were great differences in the lifestyles of children over a hundred years ago. Those lucky enough to come from wealthy families had comfortable homes, education and good food. Poor children on the other hand, often had a short miserable childhood before being put to work to increase the family income. They had few chances to play.