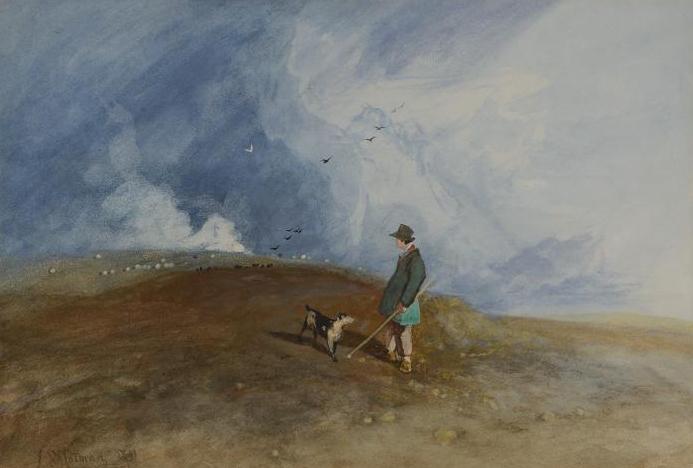 Works on paper
The Walker Art Gallery has an important collection of around 8000 works on paper. The collection ranges from the Medieval period to the present day, including Old Master drawings and Pre-Raphaelite watercolours and sketches, as well as contemporary art. 
About the collection
The collection includes artists as significant and varied as Guercino (1591 – 1666), JMW Turner (1775 – 1851), John Constable 1776 – 1837), Helen Chadwick (1953 – 1996) and Paula Rego (born 1935). The collection continues to grow through new acquisitions.
There are watercolours, drawing, prints and photographs in the collection, showing the full range and richness of works on paper as a genre. There are sketches and studies for finished paintings in the collection, watercolours of landscapes all over the world, prints using multiple techniques and innovative photography.
The delicate nature of works on paper means we cannot regularly display items from this collection. We are therefore trying to make the collection accessible in different ways, with an emphasis on online access.
There are around 300 works on paper already viewable online. These works are mostly landscape views and scenes of Liverpool. This is a very small part of the total collection. We are working to get more of the collection online. Lots of hard work has already happened behind the scenes, researching and photographing these works and we look forward to sharing them here soon.