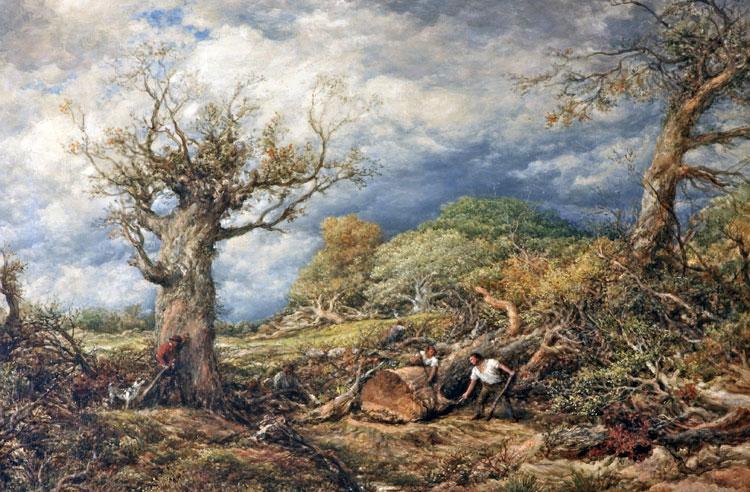 William Mulready and John Linnell
William Mulready (born in 1786, died in 1863) and John Linnell  (born in 1792, died in 1882) met at the Royal Academy where they were training to be artists.
This is part of the Queer Relationships collection.
Between 1809 and 1811 the two men lived together in the village of Kensington Gravel Pits, London. They were often observed sketching the local landscapes together.
The discovery of letters by Mulready's wife has prompted speculation that the two artists' relationship was sexual. In the letters, she blames the breakdown of their marriage on Mulready's homosexual affair with Linnell. The exact nature of Mulready and Linnell's relationship, however, remains unknown.