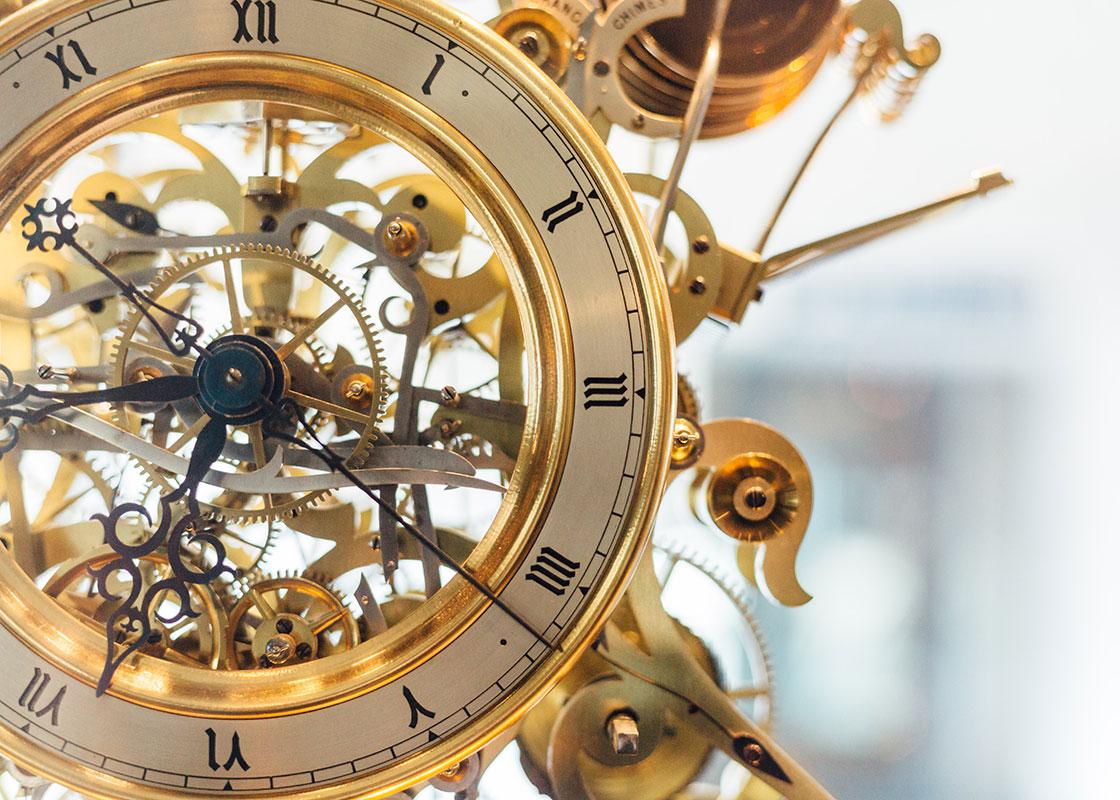 Horology collection
National Museums Liverpool's horology collections are extensive, containing over 12,000 items and are of international significance.
The clock and watch collection of some 1,200 items includes clocks of high quality such as:
Tompion's workshop clock from the Joseph Mayer collection, the astronomical regulator clock by William Bond acquired from Bidston Observatory.
A long case clock by William Barker of Wigan.
An astronomical clock made in Ormskirk by Thomas Barry.
Some of Liverpool's earliest watches made by Samuel and Thomas Aspinwall.
a Charles Gretton watch and a clock watch by Edward East (watchmaker to Charles I).
The collections include a number of observatory clocks and regulators; turret clocks; chronometers (including maritime) and precision watches; cylinder watches; and special industrial clocks and watches.
Another highlight of the collection is the large number of horological workshop tools, including gear-cutting engines and complete watchmakers' workshops. It also holds the Lancashire Watch Company's archive, parts of the Mercer archive and is supported by a very fine horological and history of science library of national importance. The collection also includes a scientific and horological makers database of 45,000 records.

Please note we are currently unable to answer enquiries on our Horology collections. We apologise for any inconvenience this may cause.