40 Years of Grange Hill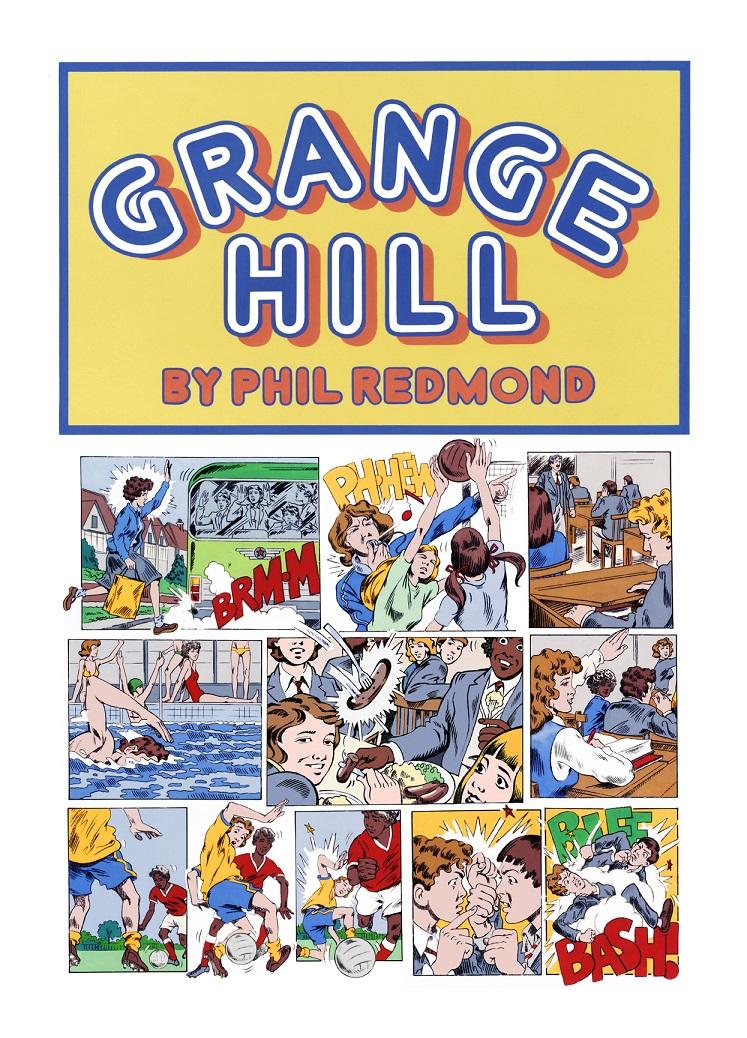 Unique objects from Phil Redmond's personal archive go on display at Museum of Liverpool
Just in time for a new term, Museum of Liverpool presents 40 Years of Grange Hill from 7 September to 24 February 2019.
The display features original hand-written scripts resting on top of an ironing board, just the way series creator, writer and producer, Phil Redmond, worked on them in the show's early days, alongside the original 1950s typewriter which he used to type them up.
It also includes items of uniform worn in the show and various pieces of Grange Hill memorabilia – books, annuals, on-set photographs and vinyl records.
The display explores the programme's direct link to Liverpool through Phil, who based the early shows on his own Liverpool school days. It also covers the impact and influence of the often explosive storylines on generations of children who are now grown up.
Phil Redmond said:
"Despite being a reminder of the greying hair and expanding waistline, it's fantastic to have this display and recall those early days when I was trying to build a career as a television writer. It is also humbling to have it in the Museum of Liverpool, not least because the aim of the Museum is to tell stories, not just of Liverpool, but how its people helped shape British history."
Museum of Liverpool curator, Clare Ahmad said:
"Grange Hill was a ground breaking, award winning series, which had a major influence on children's TV. We're delighted to be celebrating the 40th anniversary with this spotlight display, which we hope will bring back fond memories of the programme and its most memorable characters."
www.liverpoolmuseums.org.uk/grangehill
#GrangeHill40
Notes to editors
About the Museum of Liverpool
The Museum of Liverpool is the first national museum devoted to the history of a regional city, it showcases popular culture while tackling social, historical and contemporary issues and demonstrating Liverpool's unique contribution to the world. It has attracted more than four million visitors since it opened in July 2011. The prestigious Council of Europe Museum Prize for 2013 was awarded to the Museum for its commitment to human rights as well as its work with children and families from all backgrounds.
The Museum has received generous support from several major funders, and grants from trusts and foundations, corporate support and individual donations. Major funders include the Northwest Regional Development Agency (NWDA), The European Regional Development Fund (ERDF), the Heritage Lottery Fund (HLF), the Department for Culture Media and Sport (DCMS),Garfield Weston Foundation and the Clore Duffield Foundation.
About National Museums Liverpool
National Museums Liverpool comprises eight venues, including some of the most visited museums in England outside of London. Our collections are among the most important and varied in Europe and contain everything from Impressionist paintings and rare beetles to a lifejacket from the Titanic. We attract more than 3.3 million visitors every year. Our venues are the Museum of Liverpool, World Museum, the Walker Art Gallery, Merseyside Maritime Museum, International Slavery Museum, Seized! (UK Border Force National Museum), Sudley House and the Lady Lever Art Gallery.