The Art Beat of Liverpool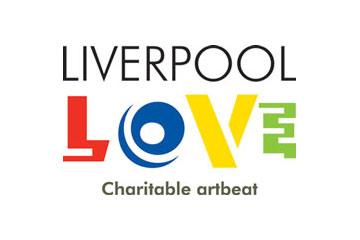 Liverpool Love exhibition to open at Museum of Liverpool
Later this month sees the opening of a new exhibition at the Museum of Liverpool, featuring works by leading international and emerging artists displayed together for the first time.
Drawing inspiration from the city, Liverpool Love opens on 28 September until 25 November 2012, showing a collection of 28 pieces curated by Merseyside-born artist Christian Furr and conceived with charitable art fundraiser Vaughan Davies.
Liverpool Love features everything from photographs of iconic Merseyside figures, a painting of The Beatles by artist and comedian Noel Fielding, an example of 'Crochetdermy' in the form of Red Rum by Shauna Richardson, and a pair of Liverpool-themed high heeled shoes designed by 'rock and roll' cobbler Terry de Havilland.
Other artists featured include Yoko Ono, Sir Peter Blake and The Beatles' original bass guitarist Stuart Sutcliffe, creating an eclectic, contemporary collection of works that symbolise the artists' love and connection to Liverpool and its people.
The artworks will be auctioned to raise funds for local charity Claire House Children's Hospice, which provides respite and end-of-life care for children and young adults with serious medical conditions, and support for the whole family.
Christian Furr said:
"We have brought together an incredible amount of talent to create an exhibition which depicts Liverpool's fun, spirit, vivacity and soul in many different ways."
"Unlike any normal exhibition, when Liverpool Love closes the works won't be delivered back to the artists' galleries and studios, as we will be holding a gala auction of the works on display, with the funds helping Claire House."
Of the artists exhibiting, the following have images which are now available for press use:
Jay Batlle
Brad Faine
Noel Fielding
Christian Furr
Terry de Havilland
Yoko Ono
Shauna Richardson
John Squire
The gala auction will take place on 17 November. Information on how to purchase tickets and make pre-auction bids can be found at www.liverpoollove.org
Works by 22 artists are confirmed to feature in the exhibition along with special pieces by three brothers who are all affected by the same genetic disorder, Duchenne Muscular Dystrophy. Twins Dan and Sam, 17, and their younger brother Tom, 14, have been visiting Claire House for the past 10 years, where staff give them and their family invaluable support and help them cope with their condition.
Claire House Northern Area Fundraising Manager, Helen Carlson said:
"Liverpool Love is an inspirational collaboration that Claire House is proud and honoured to be associated with. The exhibition truly captures the spirit of Liverpool and the very fact it's raising money for our local children is again symbolic of Liverpool and its big heart."
The city's personality will be captured in the exhibition by artists who are eager to support the charity, displaying their works in the world's first national museum devoted to the history of a regional city.
Jane Duffy, Acting Director of the Museum of Liverpool said:
"Part of this exhibition will be displayed in the Skylight Gallery, a space we use for exhibitions which we feel represent people's own views and interpretations of Liverpool."
"Liverpool Love is perfect in demonstrating this philosophy, giving artists who feel a connection with the city an opportunity to display their works in a museum that symbolises everything Liverpool is about, and raise money for our charity partner Claire House. We're really looking forward to seeing the variety of works on display, and the gala auction at the end of it all."
www.liverpoolmuseums.org.uk/mol
Notes for editors
Museum of Liverpool
The Museum of Liverpool has received generous support from several major funders, along with grants from trusts and foundations, corporate support and individual donations. Major funders include the Northwest Regional Development Agency (NWDA), The European Regional Development Fund (ERDF), the Heritage Lottery Fund (HLF) and the Department of Culture Media and Sport (DCMS)
The Northwest Regional Development Agency (NWDA) was responsible for the sustainable economic development and regeneration of England's Northwest and had five key priorities: Business, Skills and Education, People and Jobs, Infrastructure and Quality of Life.
The European Development Fund (ERDF) is making a real difference to people and businesses in the North West. With €755 million to invest between 2007 and 2013, ERDF is enhancing the competitiveness of the region's economy by supporting growth in enterprise and employment. ERDF in the North West is managed by the Department for Communities and Local Government – for further information visit www.communities.gov.uk/erdf.
Using money raised through the National Lottery, the Heritage Lottery Fund (HLF) sustains and transforms a wide range of heritage for present and future generations to take part in, learn from and enjoy. From museums, parks and historic places to archaeology, natural environment and cultural traditions, we invest in every part of our diverse heritage. HLF has supported more than 30,000 projects allocating £4.5billion across the UK. Website: www.hlf.org.uk
About National Museums Liverpool
National Museums Liverpool comprises eight venues. Our collections are among the most important and varied in Europe and contain everything from Impressionist paintings and rare beetles to a lifejacket from the Titanic. We attract more than 3 million visitors every year. Our venues are the Museum of Liverpool, World Museum, the Walker Art Gallery, Merseyside Maritime Museum, International Slavery Museum, UK Border Agency National Museum, Sudley House and the Lady Lever Art Gallery.
The Museum of Liverpool is the largest newly-built national museum in Britain for more than a century, demonstrating Liverpool's unique contribution to the world. As the first national museum devoted to the history of a regional city, it showcases popular culture while tackling social, historical and contemporary issues and is a fantastic, free family day out.
Please contact: Lucy Cattell in the press office for more information on this release.