Best ever year for National Museums Liverpool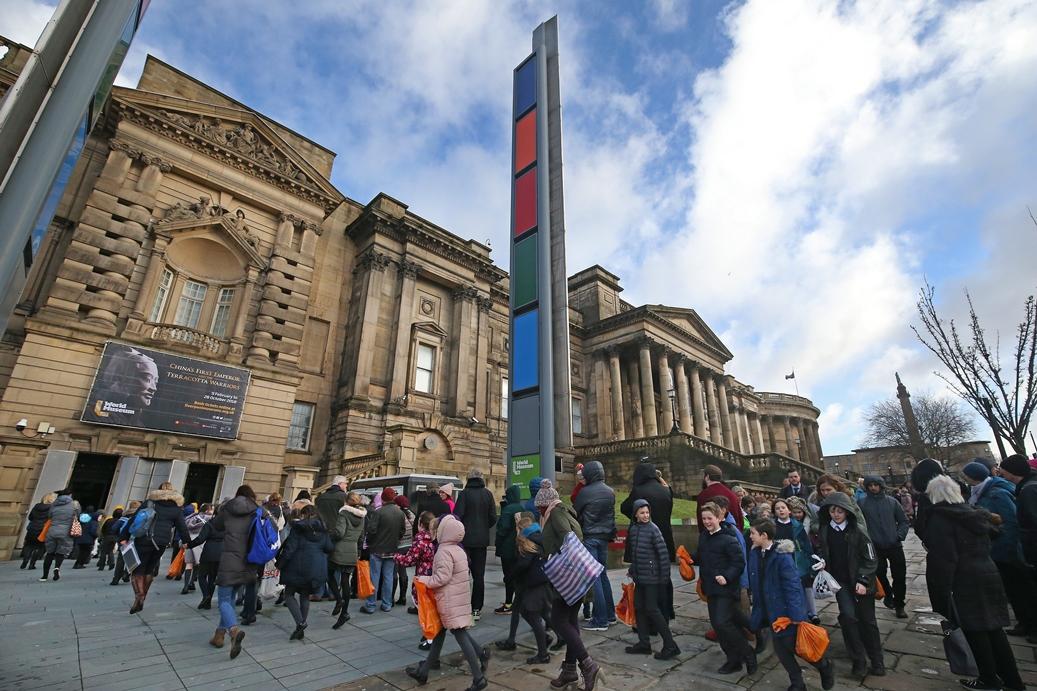 ANNUAL REVIEW REPORTS BEST EVER YEAR FOR NATIONAL MUSEUMS LIVERPOOL
Almost four million visits in 2018-19 contributed to National Museums Liverpool's best ever year
35% increase in children and young people attending educational activities
World Museum is England's most visited museum outside London in 2018
National Museums Liverpool has published its 2018-19 Annual Review, highlighting its best ever year.
For the second year running, the organisation recorded its highest ever visitor figures, with 3,965,453 visits made across eight museums and galleries.
Director, Laura Pye, said:
"The Annual Review is a chance to share with the public what a fantastic year we've had and the important role we have within the cultural offer of the city and region.

"A vibrant programme of exhibitions and events – as well as our permanent collections – attracted people to our venues, including the blockbuster China's First Emperor and the Terracotta Warriors exhibition, which had a phenomenal impact on the Liverpool City Region.

"Our dedicated staff, trustees and volunteers also worked with partners on other key projects and activities and it was fantastic year for income generation and donations, which enables us to continue to build on our exhibitions and events programmes, while maintaining our permanent collections."
Laura Pye will be hosting two public events to share highlights from the Annual Review and plans for the future at:
Museum of Liverpool – Thursday 25 July 2019, 12.30pm
World Museum – Wednesday 31 July 2019, 12.30pm
Building on the success of 2018-19, an exciting programme of exhibitions through 2019 into 2020 and beyond is planned. National Museums Liverpool is also set to launch a new mission statement and values and recently undertook a significant 10-year planning and strategy programme.
To see more highlights from National Museums Liverpool's Annual Review, visit the website: http://annualreview.liverpoolmuseums.org.uk/
Notes to Editors
About National Museums Liverpool
National Museums Liverpool comprises eight venues, including some of the most visited museums in England outside of London. Our collections are among the most important and varied in Europe and contain everything from Impressionist paintings and rare beetles to a lifejacket from the Titanic. Our venues are the Museum of Liverpool, World Museum, the Walker Art Gallery, Merseyside Maritime Museum, International Slavery Museum, Border Force National Museum, Sudley House and the Lady Lever Art Gallery. National Museums Liverpool is regulated by the Department of Digital, Culture, Media and Sport (DCMS). Museums and galleries regulated by DCMS are exempt charities under Schedule 3 of the Charities Act 2011. Registered Office: World Museum, William Brown Street, Liverpool L3 8EN.