Coming Out: Sexuality, Gender and Identity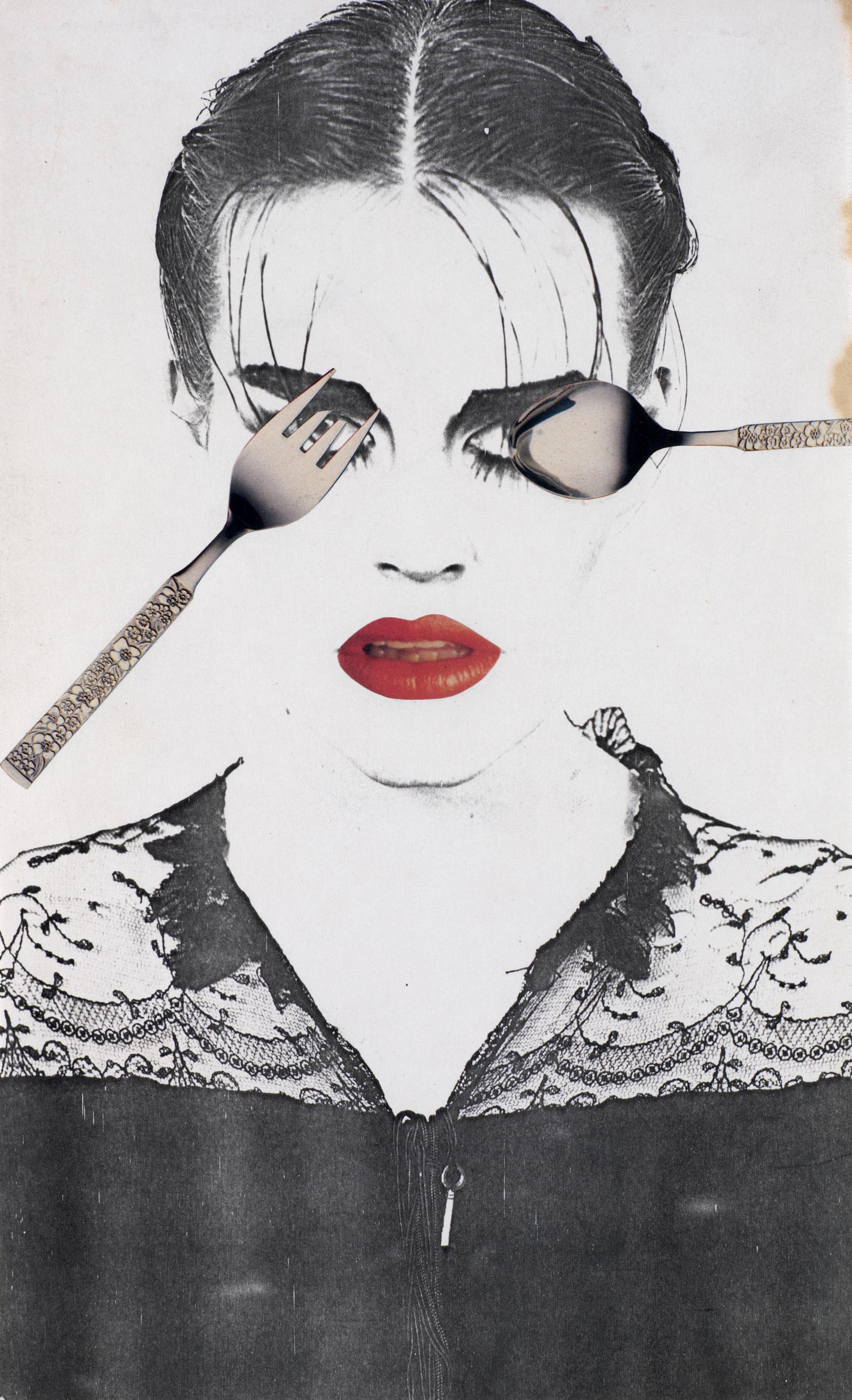 Ground-breaking exhibition at the Walker reveals concealed LGBT+ histories. An Arts Council Collection National Partners Exhibition.
Coming Out: Sexuality, Gender and Identity, a new exhibition at Liverpool's Walker Art Gallery, will reveal previously overlooked LGBT+ art histories and institutional blind spots, through a diverse and exciting selection of artworks.

The exhibition runs from 28 July until 5 November 2017, with the opening marking 50 years since the partial decriminalisation of male homosexual acts was passed in England and Wales (1967 Sexual Offences Act), on 27 July 1967.

From David Hockney and Steve McQueen to Anya Gallaccio and Sarah Lucas, the artists represented have used their work to explore sexuality and gender identity since 1967, after the passing of the Act.

Coming Out will reveal the findings of more than two years of research by the Walker into LGBT+ history and visual culture, exploring works of art within the Arts Council Collection as well as its own collection. New acquisitions by artists including John Walter and Marvin Gaye Chetwynd also feature, recently acquired through Art Fund's New Collecting Awards.
Charlotte Keenan, Curator of British Art at National Museums Liverpool, said:
"Coming Out will be one of the most important exhibitions in the Walker's history. Showcasing the results of several years of research, it will make visible the themes of sexuality, gender identity and queerness that lie at the heart of some of Britain's most significant contemporary works.

"The exhibition also forms part of an even greater ambition for us; to make queer British art and its importance to art history permanently visible within our galleries. Visitors can expect to see new interpretation within our permanent displays, as well as some exciting new acquisitions as we look to show – through our own collections – that LGBT+ history is everybody's history."
Works on display in Coming Out include feminist art by Margaret Harrison and iconic and provocative works by Linder and Sarah Lucas. Arresting photography by Zanele Muholi, Sunil Gupta, Maud Sulter and Wolfgang Tillmans feature, along with performances pieces and a number of audio-visual works by artists including Isaac Julien, Hilary Lloyd and James Richards.

Pauline Boudry and Renate Lorenz's I Want (2015) is also included as a new acquisition through Art Fund's New Collecting Award scheme. This film installation, featuring artist Sharon Hayes, is based on a script that plagiarises from the texts of punk poet Kathy Acker as well as the chats and addresses of whistle-blower Chelsea Manning.

A striking installation piece by Anya Gallaccio also features, titled Can Love Remember the Question and the Answer? (2003). The work comprises a pair of mahogany doors, each featuring a windowpane. Each time the installation is displayed, 60 gerbera flowers are inserted within the panes. During the run of the exhibition, the gerberas will begin to decompose.

Central to the exhibition will be a free programme of events and performances. Organised in partnership with artists, activists and communities, they will take place in FORUM; a designated room at the heart of the exhibition. The events are designed to encourage conversations around topics that have been ignored by institutions in the past, and to look towards the future.

Event highlights include a performance piece by Paul Maheke and 'nail transphobia' manicures by activist Charlie Craggs. While offering free manicures, Craggs will chat to visitors, encouraging them to ask questions relating to her experience as a trans woman, with the aim of addressing some common misconceptions.

Coming Out is a touring exhibition conceived by National Museums Liverpool, in partnership with Birmingham Museums Trust as part of the Arts Council Collection National Partners Programme 2016-19.

The show will travel to Birmingham Museum & Art Gallery in December 2017 where it will be re-presented within the major Gas Hall exhibition space. Works from Birmingham's collection such as Francis Bacon, Grayson Perry and John Stezaker will be included as well as significant loans from other UK collections.

The Walker Art Gallery is an Arts Council Collection National Partner. The Arts Council Collection is managed by Southbank Centre, London on behalf of Arts Council England.

www.liverpoolmuseums.org.uk/comingout

#WalkerACC
#ACCNationalPartners
#artscouncilcollection

Free entry
Open daily 10am-5pm
Walker Art Gallery
William Brown Street, Liverpool, L3 8EL
Telephone 0151 478 4199
www.liverpoolmuseums.org.uk/walker
Notes to editors:
About the Walker Art Gallery
The Walker Art Gallery houses an internationally-renowned collection of paintings, sculpture and decorative art. It is one of Europe's finest galleries, with a collection that ranges from outstanding modern and contemporary works to Medieval and Renaissance masterpieces. Some of the greatest British artists of the last century are represented in the contemporary galleries, from Lucian Freud to David Hockney, while the Gallery's Impressionist collection is not to be missed. Visitors can also see paintings by 17th and 18th century masters including Poussin, Rembrandt and Gainsborough, before taking in the Walker's famed Pre-Raphaelite collection. Younger visitors will love Big Art for Little Artists, a gallery designed to introduce children to art in a fun and interactive way. The Walker Art Gallery is an Arts Council Collection National Partner. Between April 2016 and March 2019, the Gallery will curate and host an exciting and innovative series of contemporary art exhibitions, drawn from the Arts Council Collection. www.liverpoolmuseums.org.uk/walker
About National Museums Liverpool
National Museums Liverpool comprises eight venues, including some of the most visited museums in England outside of London. Our collections are among the most important and varied in Europe and contain everything from Impressionist paintings and rare beetles to a lifejacket from the Titanic. We attract around 3 million visitors every year. Our venues are the Museum of Liverpool, World Museum, the Walker Art Gallery, Merseyside Maritime Museum, International Slavery Museum, Border Force National Museum, Sudley House and the Lady Lever Art Gallery. www.liverpoolmuseums.org.uk
About Arts Council Collection
The Arts Council Collection is a national loan collection of British art from 1946 to the present day. With nearly 8,000 works and more than 1,000 loans made to over 100 venues a year, it is seen by millions of people in public spaces from galleries and museums to hospitals, libraries and universities. Representing one of the most important collections of British modern and contemporary art in the world, it includes work from Francis Bacon, Barbara Hepworth and Henry Moore to Lucian Freud, Antony Gormley and Grayson Perry. The Collection supports and promotes British artists by acquiring art at an early stage of their careers. The Arts Council Collection is managed by Southbank Centre, London and includes the Sculpture Centre located at Longside, Yorkshire Sculpture Park. www.artscouncilcollection.org.uk
For all PR and media enquiries regarding the Arts Council Collection, please contact Filipa Mendes: filipa@suttonpr.com; +44 (0) 20 7183 3577

About National Partners Programme
To mark the Arts Council Collection's 70th anniversary, Arts Council England invested in a network of four National Partner museums and galleries across England, Towner Art Gallery, Eastbourne, Birmingham Museums Trust, The Walker Art Gallery, National Museums Liverpool and the Collection's existing partner, Yorkshire Sculpture Park. The partners will provide a year-round home for art works within the Collection, hosting a special programme of at least 24 National Partner exhibitions between April 2016 and Spring 2019.

About Arts Council England
Arts Council England champions, develops and invests in artistic and cultural experiences that enrich people's lives. We support a range of activities across the arts, museums and libraries – from theatre to digital art, reading to dance, music to literature, and crafts to collections. www.artscouncil.org.uk

About Southbank Centre
The Arts Council Collection is managed by Southbank Centre, London on behalf of Arts Council England. Southbank Centre is the UK's largest arts centre, occupying a 21-acre site that sits in the midst of London's most vibrant cultural quarter on the South Bank of the Thames. The site has an extraordinary creative and architectural history stretching back to the 1951 Festival of Britain. Southbank Centre is home to the Royal Festival Hall, Queen Elizabeth Hall, Purcell Room and the Hayward Gallery as well as The Poetry Library and the Arts Council Collection. The Arts Council Collection is managed by Southbank Centre, London on behalf of Arts Council England. www.southbankcentre.co.uk

About Art Fund
Art Fund is the national fundraising charity for art. In the past five years alone Art Fund has given £34 million to help museums and galleries acquire works of art for their collections. It also helps museums share their collections with wider audiences by supporting a range of tours and exhibitions, and makes additional grants to support the training and professional development of curators. Art Fund is independently funded, with the core of its income provided by 123,000 members who receive the National Art Pass and enjoy free entry to over 240 museums, galleries and historic places across the UK, as well as 50% off entry to major exhibitions and subscription to Art Quarterly magazine. In addition to grant-giving, Art Fund's support for museums includes Art Fund Museum of the Year (won by the V&A, London, in 2016) and a range of digital platforms.
Find out more about Art Fund, New Collecting Awards and the National Art Pass at www.artfund.org