David Fleming to retire from National Museums Liverpool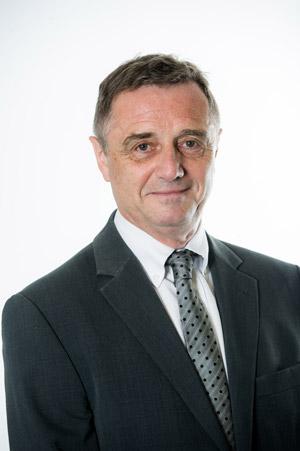 Director to retire from post in March 2018
Dr David Fleming OBE, who has been Director of National Museums Liverpool since 2001, has announced that he will retire from his post at the end of March 2018, coinciding with the end of his second term as President of the UK Museums Association.
He will be taking up a new professorial role with Liverpool Hope University.
Dr Fleming said:
"National Museums Liverpool is one of the world's greatest museum services. I have enjoyed my time here hugely, and together our team has created a world-class museum setup, with huge audiences; and one with a strong sense of social purpose.

"There have been numerous successes, but I am especially proud of having overseen the foundation of the International Slavery Museum and the Museum of Liverpool, both of which have added immeasurably to National Museums Liverpool's global reputation.

"Museums from all over the world continually beat a path to our door to discover how we combine top-class professional standards with immense public popularity.

"Coming soon is the fabulous Terracotta Warriors exhibition, the latest in a long line of shows that have enabled us to become so popular with the public.

"I wish my colleagues success in the future, and I look forward to continuing working with them to ensure that Liverpool's outstanding cultural heritage is recognised and celebrated, thus making a key contribution to the city region's social and economic vitality."
Sir David Henshaw, Chair of National Museums Liverpool, said:
"On behalf of the Trustees and all his colleagues, I would like to pay tribute to David Fleming's tireless work at National Museums Liverpool ever since his arrival in 2001. I'm delighted that his skills and expertise will not be lost to the city following his retirement from National Museums Liverpool. He and I look forward to working together in the future."
The process for recruiting a new Director is already in train, and National Museums Liverpool Trustees will ensure that any necessary interim arrangements will be put in place.
Notes to Editors
David Fleming OBE, MA, PhD, AMA, became Director of National Museums Liverpool in 2001. Since his arrival he has supervised the completion of several major capital projects, including the £45 million Into The Future project, which featured major refurbishment of both the Walker Art Gallery and World Museum, the opening of the International Slavery Museum in 2007, and the creation and opening of the Museum of Liverpool in 2011.
Since he became Director of National Museums Liverpool audiences have quadrupled, rising from around 700,000 per year to more than 3.2 million.
Before arriving in Liverpool, David was Director of the multi-award-winning Tyne and Wear Museums for 11 years, where he led teams delivering major capital developments (including Newcastle Discovery Museum, Sunderland Museum and Winter Gardens and Segedunum Roman Fort and Museum) and massive audience growth. Prior to that he was principal keeper at Hull Museums, where his major projects included a new Transport Museum and The Old Grammar School. He started his museum career as founder-curator of the Yorkshire Museum of Farming, York.
David is currently in his second term as President of the UK Museums Association and has served on several Government committees and task forces. In 2002 he was named in the Independent on Sunday as one of the ten leading people in UK museums. He was awarded an OBE in the 1997 New Year's Honours List for services to museums.
He sits on a number of boards and governing bodies, and is currently:
President, Museums Association (from April 2015)
Founding President of the Federation of International Human Rights Museums
Member, Steering Group, Liverpool World Heritage Site
Founding President of the Social Justice Alliance for Museums (SJAM)
Visiting Professor of Museum Studies, Liverpool Hope University
Special Advisor, Museum for International Democracy, Rosario, Argentina
Member, ICOM Ethics Committee
David has published extensively and has lectured and advised museums, municipalities and governments worldwide in more than 40 countries on museum management and leadership, city history museums, museum ethics, cultural heritage management, social inclusion and human rights.
National Museums Liverpool
National Museums Liverpool comprises eight venues, including some of the most visited museums in England outside of London. Our collections are among the most important and varied in Europe and contain everything from Impressionist paintings and rare beetles to a lifejacket from the Titanic. We attract more than 3 million visitors every year. Our venues are the Museum of Liverpool, World Museum, the Walker Art Gallery, Merseyside Maritime Museum, International Slavery Museum, Seized! (UK Border Force National Museum), Sudley House and the Lady Lever Art Gallery.
National Museums Liverpool is regulated by the Department of Digital, Culture, Media and Sport (DCMS). Museums and galleries regulated by DCMS are exempt charities under Schedule 3 of the Charities Act 2011. Registered Office: World Museum, William Brown Street, Liverpool L3 8EN.