Drawing on Nature: Taki Katei's Japan release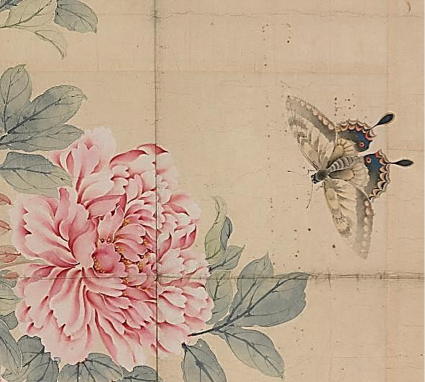 This autumn, World Museum will display the first ever exhibition of Taki Katei's work outside Japan as part of the UK-Japan Season of Culture.
Once a celebrated artist in Tokyo, Taki Katei (1830–1901) had the honour of his paintings being displayed in the imperial court, and his impressive works travelled to international expositions. After his death, one of his pupils, Ishibashi Kazunori (1876–1928), took charge of a large group of sketches and brought them to Britain when he came here to study in 1907. Drawing on Nature will show a selection from Katei's collection of drawings that he used for teaching, for preparing some of his major commissions, and as aides-mémoire.
Tickets for the exhibition will go on general sale online at 10am on 22 July, with a pre-sale for National Museums Liverpool members from 10am on Wednesday 17 July. Members will also have unlimited free entry to the exhibition.
Born in Edo (today's Tokyo) in 1830, Katei was one of the most successful artists of his generation and a master of the genre of bird-and-flower painting. In 1893, in recognition of his service to the imperial court, Katei was awarded the title "Imperial Household Artist." He produced a large body of work in various formats, including hanging scrolls, albums, sliding doors, ceiling paintings and folding screens. Some of his designs were made into lacquerwares and metalwork.
Despite Katei's fame during his lifetime, after the early 1920s, he largely disappeared from art history until the recent research of guest curator, Dr Rosina Buckland.
"Taki Katei was a fascinating figure, straddling the divide between traditional and modern in late 19th-century Japan. It is remarkable that the archive of such an important artist is available to us in Liverpool. We can learn so much about his process of making, and also about the role of his student, Ishibashi Kazunori, in bringing these drawing to Britain."
Revealing the techniques of this great artist, the exhibition will examine Katei's unparalleled ability to represent nature, landscape and - most commonly – close-up views of birds and flowers. The works on show will demonstrate his skill and creativity, while also revealing how centuries-old Chinese culture shaped his artistic vision. The focus of the exhibition will be Katei's 'preparatory' drawings, transporting the visitor to his studio and giving a first-hand exposé of how he created his paintings. Invoking a serene atmosphere through his natural depictions of foliage, mountains, and winding river valleys, the exhibition invites visitors to view an assortment of drawings and paintings on silk.
Emma Martin, Senior Curator, World Museum, said:
"We are excited to be showing the highlights of this important collection for the first time. We hope visitors have the same reaction as we did as we unrolled each piece for the first time, and full, flouncy peonies in blushing pinks and strutting cockerels with iridescent feathers suddenly unfurled before our eyes. There were gasps of amazement and smiles of delight from members of the team who were unfamiliar with Katei's work and we knew straight away that these works would make an incredible exhibition."
Central to the exhibition will be a consideration of Katei's teaching activities. Separated into five themes, the exhibition looks at the hidden meanings and the symbolism that were prevalent in his works, the techniques he used, and his practice towards perfection. At first glance, his works seem modest, yet on further examination the visual sophistication becomes apparent. The stunning scenes of blossoming trees, bamboos and orchids, or landscapes populated with animals, birds and figures are executed in various styles, from ornate and detailed to rapid and whimsical, with pops of glorious psychedelic colour. Often, the composition includes a calligraphic inscription.
With its remarkable Japanese collections of fine swords, decorative metalwork of the Meiji period (1868–1912), lacquerware, carvings and wooden objects, World Museum is uniquely placed to take visitors on a journey through Taki Katei's stunning work for the first time.
Tickets for this exhibition will be available to purchase online from 22 July and from the World Museum on 4 October, priced at £6 for adults, £5 for concessions and £2 for 6-17 year olds. Free for under 5s. Members and Patrons of National Museums Liverpool receive free entry to the exhibition and can purchase tickets online or over the phone from 17 July. http://www.liverpoolmuseums.org.uk/wml/exhibitions/taki-katei/index.aspx
Further information
Press Office: sahar.beyad@liverpoolmuseums.org.uk / 0151 478 4680
High-resolution images: https://bit.ly/2ZBdW6Y
Notes to editors
About World Museum
Experience the world at your fingertips at World Museum, where millions of years of Earth's history are revealed through incredible exhibits and hands-on activities. Find out how humans have shaped the world we inhabit, from Africa to the Americas, Asia and Europe. Explore underwater life in the Aquarium and complete your visit by blasting off on a spectacular journey through space and time as the universe unfolds around you in the Planetarium. World Museum's Ancient Egypt gallery, which houses one of the finest ancient Egyptian and Nubian collections in Europe, opened in 2017. World Museum was awarded a VisitEngland Gold Accolade for excellence in 2015.
About National Museums Liverpool
National Museums Liverpool comprises eight venues, including some of the most visited museums in England outside of London. Our collections are among the most important and varied in Europe and contain everything from Impressionist paintings and rare beetles to a lifejacket from the Titanic. We attracted more than 4 million visitors in 2018. Our venues are the Museum of Liverpool, World Museum, the Walker Art Gallery, Merseyside Maritime Museum, International Slavery Museum, Border Force National Museum, Sudley House and the Lady Lever Art Gallery. National Museums Liverpool is regulated by the Department of Digital, Culture, Media and Sport (DCMS). Museums and galleries regulated by DCMS are exempt charities under Schedule 3 of the Charities Act 2011. Registered Office: World Museum, William Brown Street, Liverpool L3 8EN.