Families go to World Museum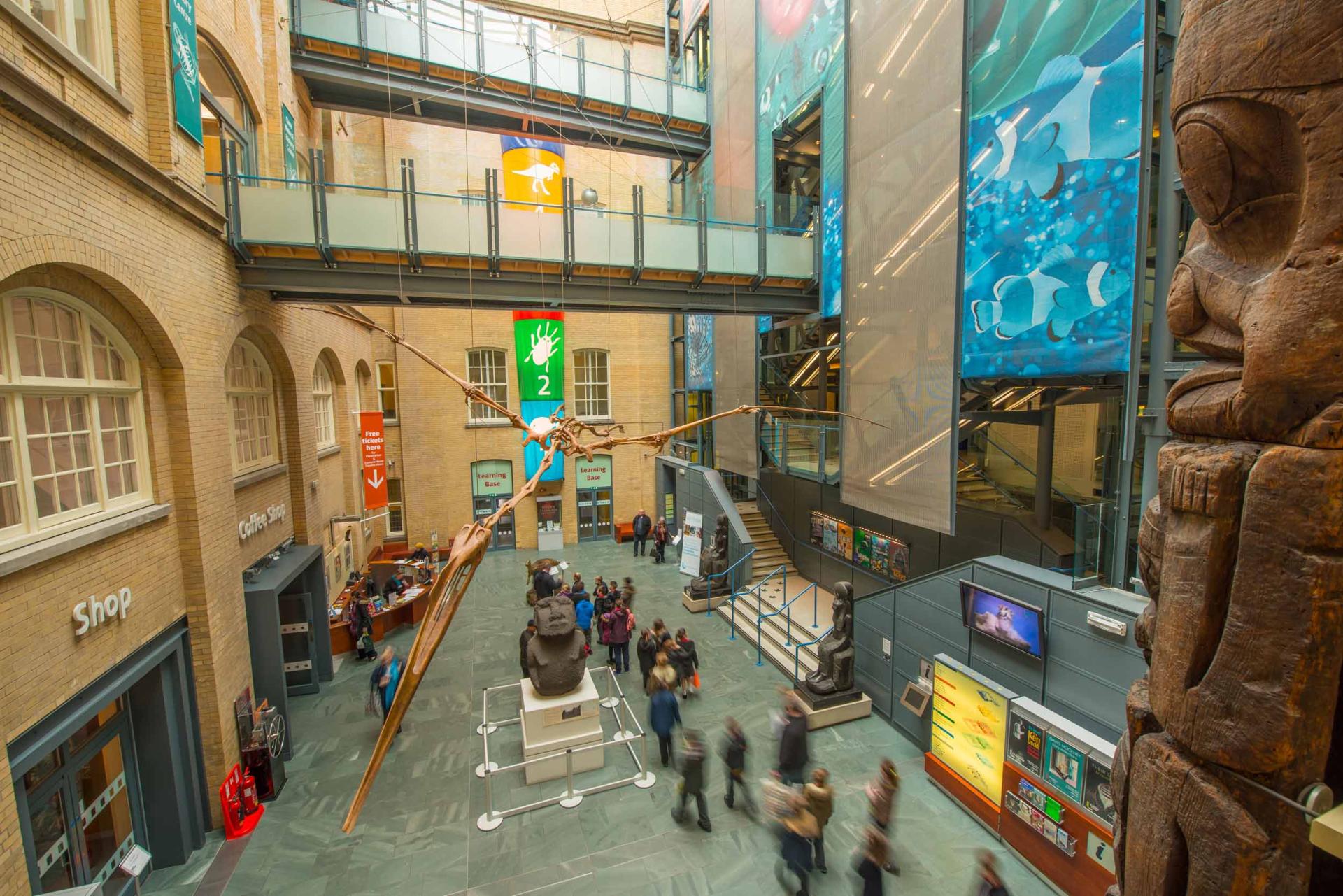 World Museum wins Family Go Live award
World Museum has received an early Christmas present in the form of an award voted for by the public, celebrating it as the region's top family day out for kids under 12.
The Museum based in Liverpool's St George's Quarter was shortlisted against four other family attractions in the recent Family Go Live Awards, which celebrate Liverpool's best schools, days out and restaurants, as well as other kid-friendly venues and entertainment.
With so much on offer, from the Bug House and Aquarium, to the Planetarium and Ancient Egypt exhibition, it's easy to see why the public chose World Museum to win the award. And best of all, it's completely free.
Steve Judd, Director of World Museum said:
"We're very proud to have won this award, particularly as it's been voted for by the public. World Museum is a fantastic, fun place to be, and behind all that fun is an opportunity to learn about things that have shaped the world we live in.

"We work really hard to put on exhibitions and activities to inspire young minds, and we have it on good authority that parents enjoy a day out at World Museum too! Our daily events programme includes regular shows in our Planetarium and we also welcome school groups regularly so we're always busy and enjoy welcoming visitors old and new".
2014 has been an exciting year for World Museum, with the opening of Sssnakes Alive!, which will continue until 22 February 2015. This exciting exhibition has been fascinating visitors since it opened, allowing people to explore the biology and habitats of these amazing reptiles, while getting up close to live snakes including a boa constrictor and a royal python.
Steve Judd continues:
"We follow this year's success with what will be an amazing 2015 as we become the only UK institution to host a breathtaking exhibition, exploring the ancient Mexican civilisation of Maya."
Maya: the revelation of an endless time will open in June and visitors will discover the powerful and revealing world of Maya. The ancient Maya was a Mesoamerican civilisation that left a far-reaching legacy of architectural, cultural and artistic achievements.
This was a period of warriors, shamanic rituals, human sacrifice, jade treasures, advanced knowledge and veneration of the cosmos. More than 400 stunning objects from museums and Maya sites in Mexico will go on display.
Maya: the revelation of an endless time has been produced by the Instituto Nacional de Antropología e Historia (INAH) and is part of the 2015 'Year of Mexico in the United Kingdom' and 'Year of the United Kingdom in Mexico'.
More details: www.liverpoolmuseums.org.uk/maya
Notes to editors
About National Museums Liverpool
National Museums Liverpool comprises eight venues, including some of the most visited museums in England outside of London. Our collections are among the most important and varied in Europe and contain everything from Impressionist paintings and rare beetles to a lifejacket from the Titanic. We attract more than 2.7 million visitors every year. Our venues are the Museum of Liverpool, WorldMuseum, the WalkerArtGallery, MerseysideMaritimeMuseum, InternationalSlaveryMuseum, BorderForceNationalMuseum, Sudley House and the LadyLeverArtGallery.
World Museum
From the sea to the stars, a visit to WorldMuseum reveals millions of years of the Earth's history through thousands of exhibits and hands on activities. Find out how humans have created the world we inhabit, from Africa to the Americas, Asia and Europe. Look out for the Ancient Egypt gallery where our collection is amongst the finest in Europe, bringing this age old civilisation to life. Discover the wonders of the natural world in the Clore Natural History Centre, packed full of mounted and preserved specimens of all types of animals, as well as rocks, minerals, fossils and plants. The Aquarium is home to fish from Australia to Anglesey, while an array of creepy crawlies live in the Bug House.Then, blast off on a spectacular journey through space and time as the universe unfolds around you in the Planetarium.
WorldMuseum was a winner of Netmums favourite place to go in Merseyside 2011 and was short listed for the Telegraph Family Friendly Museum Award in 2012.