Father's Day Gifts From National Museums Liverpool
For the man who has everything - give the gift of experience this Father's Day with a range of exclusive products and membership options from National Museums Liverpool that are sure to delight.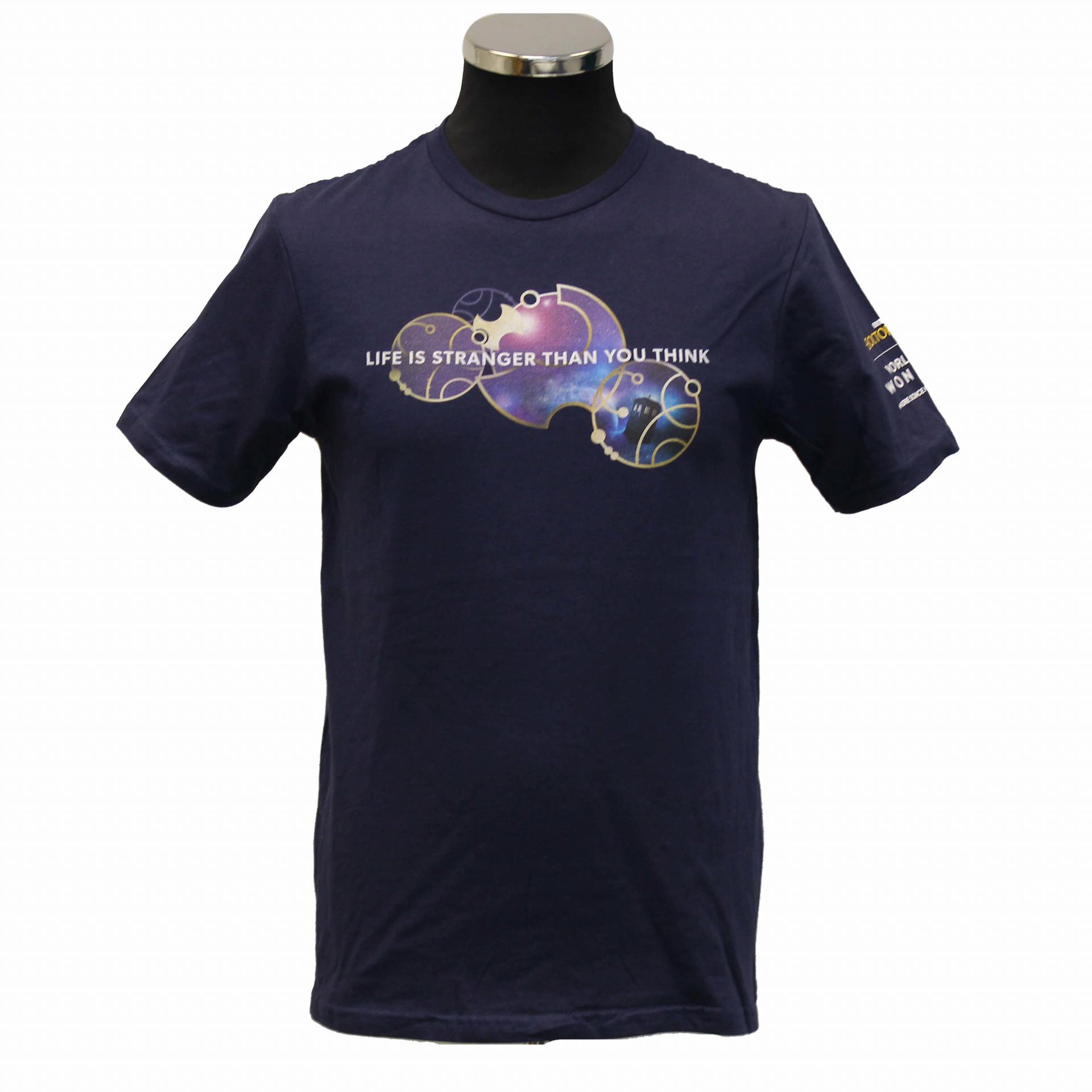 7 Top Father's Day Gifts from National Museums Liverpool
National Museum Liverpool has Father's Day 2022 all wrapped up with a whole host of arty, quirky and intergalactic gift ideas that dads will love.
From special edition merchandise to iconic artwork and unique experiences you can enjoy together, Father's Day 2022 is sure to be one to remember.
National Museums Liverpool Membership
For the man who has everything, make memories at National Museums Liverpool this Father's Day and beyond!
National Museums Liverpool membership includes a whole year of incredible experiences and new discoveries across seven venues. Members enjoy free unlimited access to all exhibitions, priority booking, exclusive events, discounts in shops, cafés and restaurants and much more! Membership starts from just £30 and a  full list of membership options and benefits here.
World Museum  - Dr Who Gallifrey T-shirt
Calling all Whovians! It doesn't matter which Doctor you grew up with, if you love all things Gallifreyan, then this t-shirt from our new Doctor Who Worlds of Wonder merchandise range is a 'must have' for all life-long fans. Available in-store at World Museum and online from 27th May 2022.
Museum Of Liverpool - Acid House Love Blueprint print
Designed for National Museums Liverpool by Liverpool-based print company Dorothy, this is a reproduction of the original wall hanging found at Museum of Liverpool and is guaranteed to bring back fond memories while brightening up any man-cave. A Rock & Roll version is also available online and in-store for the dads who rocked rather than raved!
https://shop.liverpoolmuseums.org.uk/collections/liverpool-prints/products/acid-house-love-blueprint-liverpool-print
Walker Art Gallery - Interior at Paddington print by Lucian Freud
New in at Walker Art Gallery, 'Interior at Paddington' by Lucien Freud is now available as a print for you to enjoy at home. Already proving to be hugely popular this iconic image is printed in the UK and is a classic addition to any art collection.
https://shop.liverpoolmuseums.org.uk/collections/new-in/products/interior-at-paddington-print
Merseyside Maritime Museum - Salty Dog Mug 
Everyone knows a good brew and a chat fixes most problems in life and what better way to treat your dad than with a new favourite mug. Designed and printed in the UK by Port & Lemon, the nautical design will delight any maritime enthusiast.
https://shop.liverpoolmuseums.org.uk/collections/new-in/products/salty-old-sea-dog-mug
The Old Dock Tour
An unmissable guided tour which takes visitors deep under Liverpool ONE to discover the origins of Liverpool as we know it today. The fascinating story of how a brave idea and an innovative feat of engineering shaped the city's destiny forever. Tours last up to an hour and run three times a day on various dates. Find out more, check availability and book a ticket for you and your dad, here.  
Lady Lever Art Gallery - Camper Van socks
Lady Lever Art Gallery has the perfect gift AND Father's Day wrapping all sewn up. Available online and in the gallery store, Powder Design men's socks come in orange and yellow and are wrapped in a suitcase style giftbox too. Summer is here dads, embrace it! https://shop.liverpoolmuseums.org.uk/collections/new-in/products/campervan-socks
A National Museums Liverpool Membership not only makes a wonderful gift, it is also a fantastic way to support our museums and art galleries, ensuring that we continue to do great things. Get yours online, here.
You can shop museum and gallery gifts and experiences online at www.shop.liverpoolmuseums.org.uk or in venue where our friendly staff will be on hand to help.