Jury Announced for John Moores Painting Prize 2023
Announcement comes ahead of Call for Entries which opens on 13 February 2023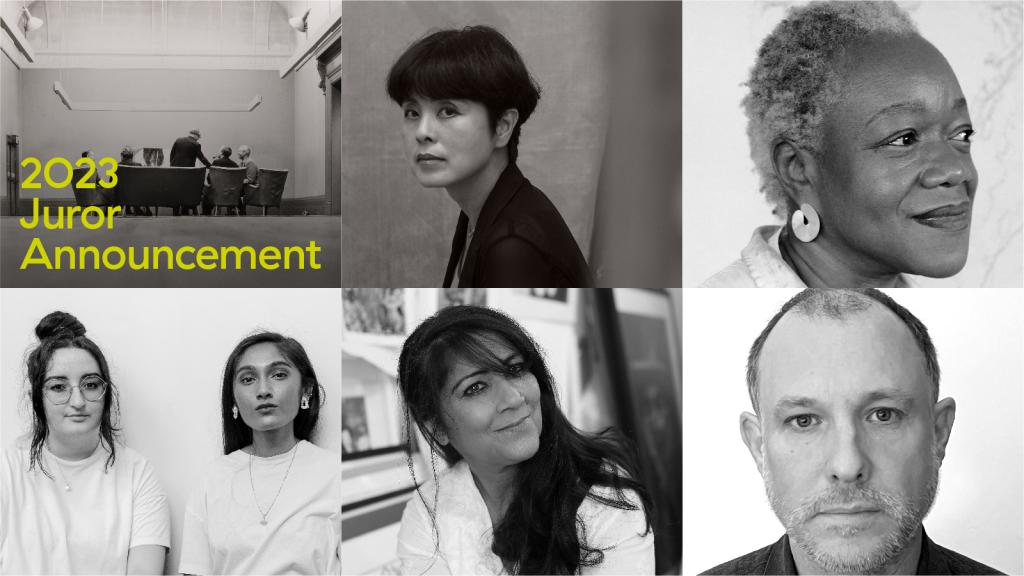 A varied group of artists and creatives will make up the jury for the John Moores Painting Prize 2023, National Museums Liverpool has announced.  
Ahead of this year's Call for Entries which is open from midday 13 February 2023 until midday 24 March 2023, the confirmed jurors are: Alexis Harding, Chila Kumari Singh Burman MBE, Claudette Johnson MBE, The White Pube and Yu Hong.  
The jury is responsible for selecting the First prize winner, who will receive £25,000 and a solo display at the Walker Art Gallery in 2025. A shortlist of four other paintings will also be awarded £2,500. The jurors also decide which paintings will be exhibited in the wider John Moores Painting Prize 2023 exhibition, which will take place at the Walker Art Gallery from 16 September 2023 to 25 February 2024. 
Alongside the first prize and prizes for the shortlist, jurors will also award the Lady Grantchester Prize which offers £5,000, a residency and £2,500 worth of art materials. Any registering artists are eligible to enter for this prize, with applications from artists in their final year of study or within five years of graduation especially encouraged. 
Alexis Harding won first prize at the John Moores Painting Prize in 2004. His work emerged as an antagonistic and unruly take on abstract painting in the 1990's and has developed into a wider practice that explores and celebrates the meeting points between abstraction and representation. One of the most innovative and driven makers of his generation, Harding's practice has aimed to reinvigorate the possibilities of painting. His work has been shown nationally and internationally since 1995. Alexis also teaches in the Fine Art Department of the University of East London where he is MA Fine Art course leader. 
Chila Kumari Singh Burman MBE is celebrated for her radical feminist practice which examines representation, gender and cultural identity. She works across a wide range of mediums including printmaking, drawing, painting, installation and film. Born in Bootle to Punjabi-Hindu parents, she was a key figure in the British Black Arts movement in the 1980s. Continually seeking to break stereotypes and emancipate the image of women, she often uses self-portraiture as a tool of empowerment and self-determination. Burman was selected as the fourth artist to complete the Tate Britain Winter Commission in 2020. 
Claudette Johnson MBE lives and works in London. Johnson started her career as part of the newly formed BLK Art Group, which she joined in 1981 while she was a student at Wolverhampton University. In the 1980s Johnson showed her work in a number of significant shows including at Battersea Arts Centre and the Institute of Contemporary Arts. Her work is held in numerous public collections, including Tate, British Council Collection, Arts Council Collection, Manchester Art Gallery, Wolverhampton Art Gallery, Rugby Museum and Herbert Art Gallery & Museum. 
The White Pube is the collaborative identity of Zarina Muhammad and Gabrielle de la Puente under which they publish reviews and essays on art, games, books, and the wider cultural industries. Since launching in October 2015, The White Pube have gained an international readership and an involved social media following through their work in embodied criticism and institutional critique. Gabrielle is from and based in Liverpool, and Zarina is from and based in London. Together, they run a Successful Funding Application Library, a monthly grant for working class creatives, and a podcast all from the comfort of thewhitepube.com.  
Yu Hong was born in Xi'an, China. In the 1980s she studied oil painting at the Central Academy of Fine Arts (CAFA) in Beijing and graduated with a post-graduate degree from the oil painting department in 1996. Since 1988 she has been a teacher in CAFA's oil painting department. The core subject of Yu Hong's paintings has always been human nature, and how human beings grow and exist in our society and world. Using brushstrokes to analyse her characters in depth, Yu Hong's works reflect her interest in and unremitting exploration of turbulent realities. 
The White Pube's Gabrielle de la Puente said: "When I had free periods in sixth form, my art teacher used to send me to the Walker Art Gallery. I'd sit on my own in the room with the John Moores Painting Prize exhibition and get my arts education directly from all the paintings in there. When I became an art critic, I hoped I would get to be a juror on the prize one day, so this is a bit of a dream come true." 
They continue: "We like that this award is open to everybody, but we hope that those putting themselves forward understand that inclusion or exclusion does not mean a painting is good or bad - it simply speaks to the preferences of the jurors, and who are we anyway? Everybody should paint. There should be more paintings in the world. More art teachers should send students to see paintings exhibitions in free periods. We can't wait to see what the next John Moores Painting Prize exhibition looks like." 
Juror and 2004 first prize winner Alexis Harding said: "It's amazing and a real privilege to be asked to be a juror for this year's prize. The pulse of painting is always moving and changing – full of fluctuating doubt, certainty and surprise, it's a game of Snakes & Ladders. The John Moores Painting Prize is a barometer of this energy, discipline and activity. It has often shaped my thinking, life and work over the years, and it remains a vital moment in this country's record of painting." 
Sandra Penketh, Executive Director of Art Galleries and Collections Care at National Museums Liverpool said: "We are thrilled to announce this fantastic jury for the John Moores Painting Prize 2023. The jurors' collective experience, talent and inspiring work should make for a very interesting selection. We hope lots of artists will be encouraged to enter the competition, which is a fantastic opportunity as well as a great celebration of painting." 
Visitors to the John Moores Painting Prize 2023 exhibition will also be invited to vote for their favourite painting to win the popular Visitors' Choice Award, sponsored by Rathbones. The winning artist will receive £2,023. 
Named after its sponsoring founder Sir John Moores in 1957, the internationally renowned prize, organised in partnership with the John Moores Painting Prize Trust, remains true to its founding principle: to support artists and to bring to Liverpool the best contemporary painting from across the UK. 
The John Moores Painting Prize has awarded over £685,000 in prize money across 31 exhibitions, which have showcased more than 2,350 works of art. It presents a rich history of post-war painting in Britain. The first exhibition was held only six years after the Walker Art Gallery re-opened following the Second World War. 
Past prize winners include David Hockney (1967), Mary Martin (1969), Lisa Milroy (1989), Peter Doig (1993), Keith Coventry (2010), Rose Wylie (2014), Michael Simpson (2016), Jacqui Hallum (2018) and most recently Kathryn Maple (2020). Sir Peter Blake, winner of the competition's Junior Prize in 1961, is Patron of the Prize. 
In addition to the £25,000 prize money, 2020 John Moores Painting Prize winner Kathryn Maple's winning painting 'The Common' is now part of the permanent collection at the Walker Art Gallery. She will also open her first solo display at the Walker Art Gallery, Under a Hot Sun, on 11 February 2023. 
The call for entries for the John Moores Painting Prize 2023 runs from midday on 13 February 2023 until midday on 24 March 2023. For further information, visit liverpoolmuseums.org.uk/jmpp.