Khaleb Brooks confronts transatlantic slave trade in new exhibition Jupiter's Song
Second pop-up exhibition at Dr Martin Luther King Jr Building (MLK) will see Khaleb Brooks deliver a creative intervention inspired by the Earle Collection of documents at International Slavery Museum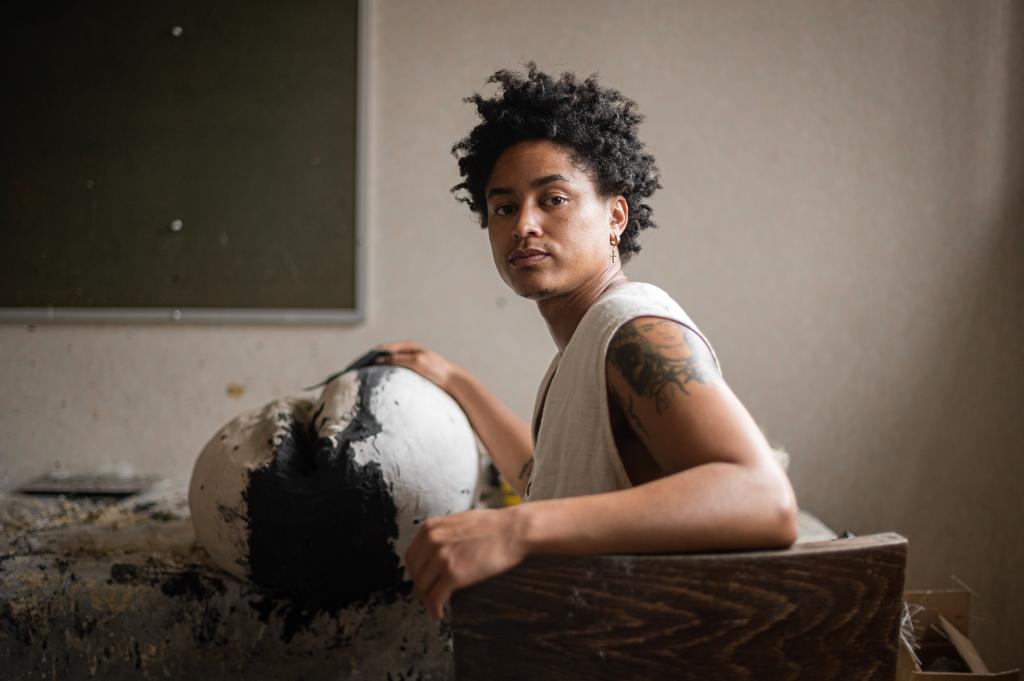 International artist Khaleb Brooks will deliver a creative intervention exploring perspectives and experiences inspired by the Earle Collection of documents at International Slavery Museum in the second in a series of pop-up exhibitions for the Dr Martin Luther King Jr Building (MLK).  
Jupiter's Song, which opens on 15 July and runs until 30 October, will explore perspectives, exchange and humanising experiences, connecting visitors with NML collections and confronting the narratives to consider identity and how the experiences of the past manifest today. 
The exhibition will include an installation, honouring the unnamed people that were enslaved who lost their lives on the Earle's ship, the Unity c. 1770. It will also feature a special dance performance in response to the works on display.  
Paul Reid, Head of International Slavery Museum, said: "This exhibition is the second in a series of pop-up experiences designed to explore new ways of working, collaborations and representation of different voices as part of our redevelopment plans of Liverpool's iconic International Slavery Museum, and wider transformation programme across National Museums Liverpool. 
"Khaleb is an interdisciplinary artist, researcher and writer exploring blackness, personal archives and collective memory. Through sculpture, printmaking, painting and performance, their work melds together memories of the middle passage, emancipation and disrupted identities, offering spaces of healing and mourning through surrealism. Focussing on the documents found in the Earle Collection at International Slavery Museum, Khaleb hopes to bring a new perspective and greater visibility of this Liverpool history archive." 
Khaleb added: "For the first time I'm beginning to understand my work as a part of the archive rather than something solely addressing it. Offering something alternative to the consistent perspectives of slave traders, captains, aristocracy, diplomats and middlemen. The loudest voice in those pages were the ones that were not present at all, those of the enslaved. How do we counteract the violence that archives perpetuate? And in what ways are we already doing it? Say Her Name, Say His Name. The importance of individual narrative is vital, the importance of naming is vital and what happens when those names don't exist? Who do we become when we are only encountered at death?" 
Providing a platform for multiple voices in developing the overall vision of the Waterfront Transformation Project, the pop-up exhibitions will directly feed into plans for the transformation of ISM, the storytelling, interpretation, and the wider historic waterfront. The starting point and highlight of the Waterfront Transformation Project will be the redevelopment of the MLK Building sitting at the heart of the reimagined International Slavery Museum. The MLK Building will have a dedicated entrance leading directly to new galleries and installations exploring the transatlantic slave trade, its legacies, and other contemporary forms of slavery and human rights issues, closely linked to activity spaces, and quieter areas for research and reflection.  
For more information, visit liverpoolmuseums.org.uk/jupiterssong