Looking into the future at World Museum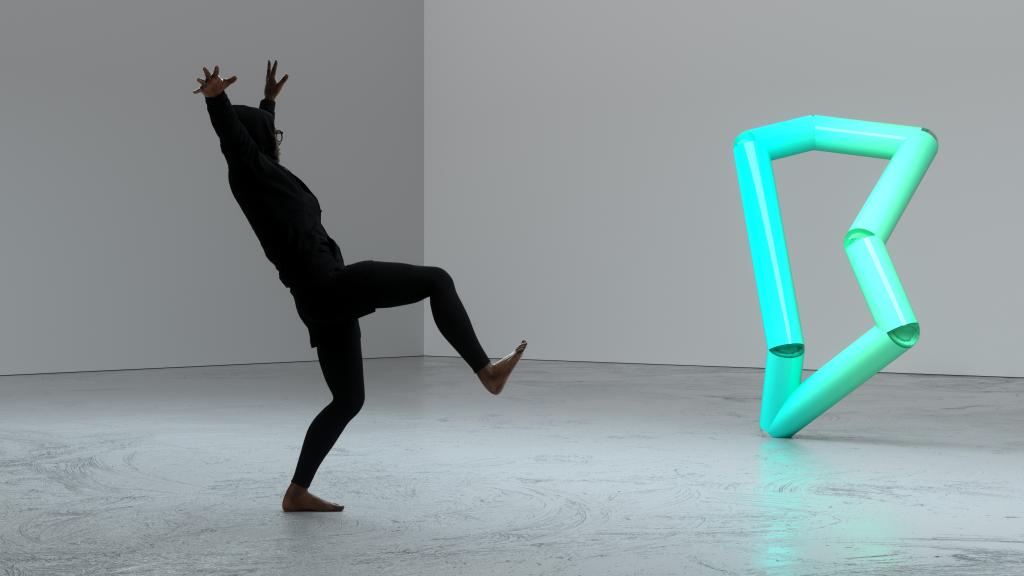 AI: More than Human exhibition to open 22 January 2021
World Museum will start 2021 with an exhilarating exhibition, AI: More than Human which will explore the fascinating world of artificial intelligence through prominent and cutting-edge research projects, and special commissions by international artists. Tickets for this exhibition are now on sale. A mesmerising yet complex topic, the exhibition will start with a historical context, looking at Japanese Shintoism and will work its way through to remarkable developments from the 1940s to the present day.
While this is an interactive exhibition, with the aim of transporting visitors into a futuristic world, the museum (like all other public settings) has been greeted by a changed world which has undoubtedly affected the way museums are run – which now includes integrating COVID19 health and safety hygiene regulations as a priority,
Please find below a list of changes we have made to ensure all visitors can safely enjoy the exhibition. We have introduced additional cleaning measures in the exhibition space, in particular by the interactive stations. This is in addition to the guidelines already in place within the venue itself.
Interactive exhibits where there is 'human' touch required, will be cleaned every 15mins (dependant on the level of visitor interaction).

Timed and limited entry slots so visitors, including members and volunteers will need to book a timed slot in advance.
There are approximately 13 hand sanitiser stations within the exhibition space.

The space has been designed to allow for adequate social distancing.
Anne Fahy, Head of World Museum comments: "COVID19 has meant that we have had to make changes in our venue but making sure that our visitors have a memorable visit is equally important. The team has worked tirelessly in making sure we don't lose valuable content or the connection between people and art."

"The safety of our staff and visitors is our number one priority and that is why the added hygiene regime integrated within the exhibition is vital. We've all had to adapt to these evolving challenges – but we hope the buzz and excitement of a museum experience is still present."
Come and explore the many facets of artificial intelligence and learn more about our relationship with technology and the natural world, medicine, art, society and even video games! Tickets for Ai: More than Human are now on sale.
Notes to editors
About National Museums Liverpool
National Museums Liverpool comprises eight venues, including some of the most visited museums in England outside of London. Our collections are among the most important and varied in Europe and contain everything from Impressionist paintings and rare beetles to a lifejacket from the Titanic. We attracted more than 4 million visitors in 2018. Our venues are the Museum of Liverpool, World Museum, the Walker Art Gallery, Merseyside Maritime Museum, International Slavery Museum, Border Force National Museum, Sudley House and the Lady Lever Art Gallery. National Museums Liverpool is regulated by the Department of Digital, Culture, Media and Sport (DCMS). Museums and galleries regulated by DCMS are exempt charities under Schedule 3 of the Charities Act 2011. Registered Office: World Museum, William Brown Street, Liverpool L3 8EN. www.liverpoolmuseums.org.uk
About World Museum
Experience the world at your fingertips at World Museum, where millions of years of Earth's history are revealed through incredible exhibits and hands-on activities. Find out how humans have shaped the world we inhabit, from Africa to the Americas, Asia and Europe. Explore underwater life in the Aquarium and complete your visit by blasting off on a spectacular journey through space and time as the universe unfolds around you in the Planetarium. World Museum's Ancient Egypt gallery, which houses one of the finest ancient Egyptian and Nubian collections in Europe, opened in 2017. World Museum was awarded a VisitEngland Gold Accolade for excellence in 2015.
About Barbican
A world-class art and learning organisation, the Barbican pushes the boundaries of all major art forms including dance, film, music, theatre and visual arts. Its creative learning programme further underpins everything it does. Over 1.1 million people attend events annually, hundreds of artists and performers are featured, and more than 300 staff work onsite. The architecturally renowned centre opened in 1982 and comprises the Barbican Hall, the Barbican Theatre, The Pit, Cinemas One, Two and Three, Barbican Art Gallery, a second gallery The Curve, foyers and public spaces, a library, Lakeside Terrace, a glasshouse conservatory, conference facilities and three restaurants. The City of London Corporation is the founder and principal funder of the Barbican Centre. The Barbican is home to Resident Orchestra, London Symphony Orchestra; Associate Orchestra, BBC Symphony Orchestra; Associate Ensembles the Academy of Ancient Music and Britten Sinfonia, Associate Producer Serious, and Artistic Partner Create. Our Artistic Associates include Boy Blue, Cheek by Jowl, Deborah Warner, Drum Works and Michael Clark Company. The Los Angeles Philharmonic are the Barbican's International Orchestral Partner, the Australian Chamber Orchestra are International Associate Ensemble at Milton Court
About Barbican International Enterprises
Barbican International Enterprises conceive, produce and tour large-scale immersive and experimental exhibitions. The programme explores the topics, subjects and events that define our times. This is presented through exhibitions that capture the zeitgeist, such as Digital Revolution and AI: More than Human or by taking a fresh approach to subjects and viewing them in a new light, such as Into the Unknown – A Journey Through Science Fiction and Mangasia.