Mandela lecture in Liverpool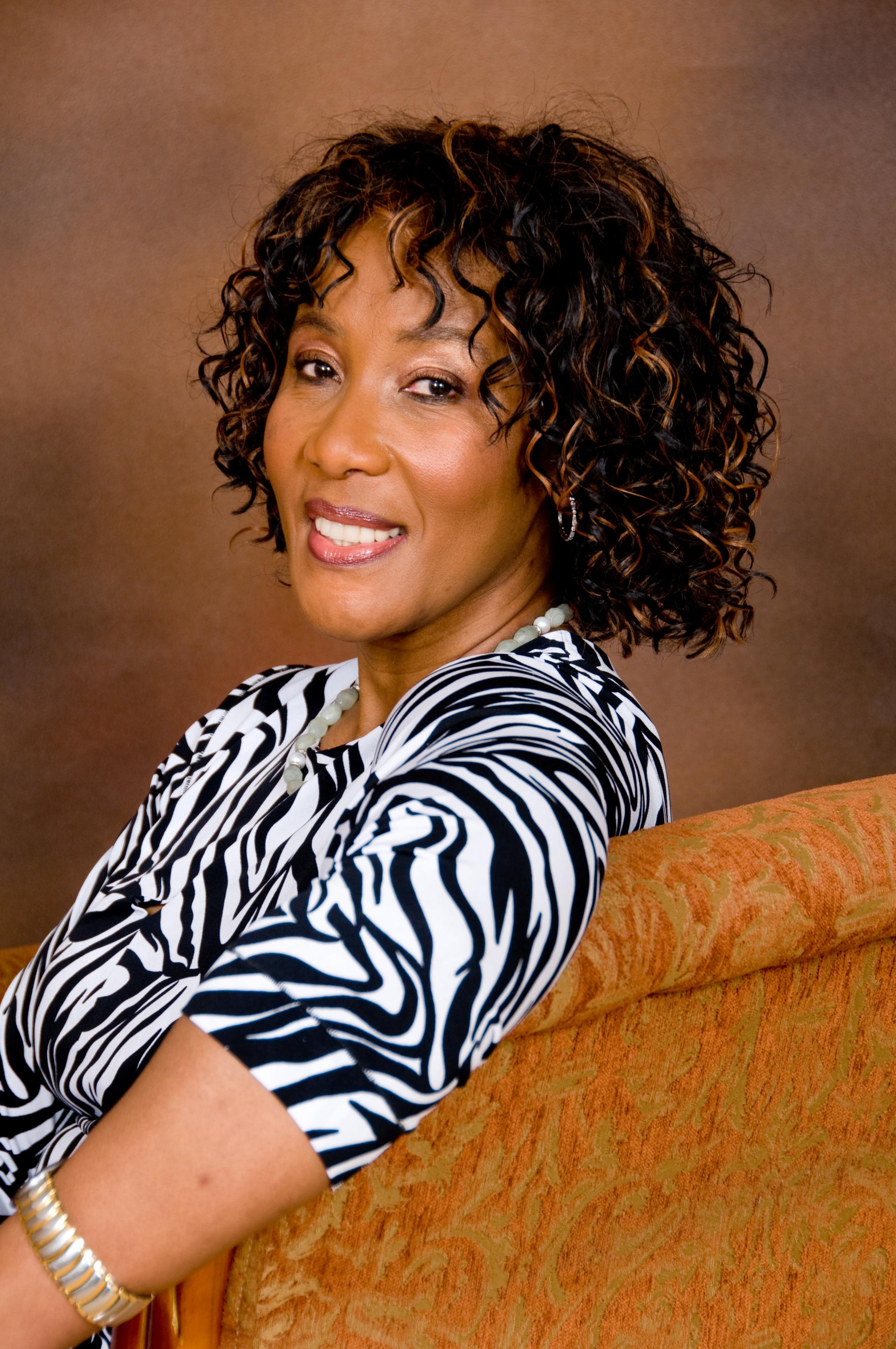 Maki Mandela, daughter of Nelson Mandela, as guest speaker
National Museums Liverpool and Mandela8 is proud to announce that Dr Makaziwe (Maki) Mandela will be delivering a lecture at the Dr Martin Luther King Jr building, part of the International Slavery Museum, on Tuesday 12 February 2019.
The title is: Unity: what that meant to Nelson Mandela.
Dr Maki Mandela, the eldest daughter of Evelyn Mase and Nelson Mandela, is visiting Liverpool at the invitation of Mandela8 and Liverpool City Council to commemorate the 29 year anniversary of Nelson Mandela's release from prison on 11 February 1990, and to mark the start of works on site for the Mandela8 memorial in Princes Park, Liverpool 8. The special memorial will honour the struggles, achievements and life of the revolutionary South African leader.
The lecture timings are: 5.45pm doors open, 6.15pm event start, 7.30pm event ending on Tuesday 12 February 2019. The lecture is free but booking is essential. You can reserve your tickets now from Eventbrite: https://bit.ly/2Wz79de
Dr Mandela has had a full and varied career. She has presented numerous papers over the years, including on the role of women in a changing South Africa. She has been intricately involved in developing a substantial portfolio within Nozala, a women's investment group, and using these funds in the economic empowerment of women in South Africa. Dr Mandela is currently the Chair of House of Mandela, a business that she started with her daughter Tukwini Mandela in 2010.
The city of Liverpool has a long-standing affiliation with the work of Nelson Mandela, dating as far back as the early 1980s. The city, and in particular Liverpool 8, fought in unity with numerous anti-apartheid marches and boycotted many South African products, as well as supporting the Free Nelson Mandela Campaign.
Several objects in the collection of the International Slavery Museum document this history. The Museum holds 53 photographs of the Mandela Freedom Festival held in Toxteth on 17 July 1988 and a banner made by the Liverpool 8 Against Apartheid group, which came together in around 1985 to show solidarity with the Black population of South Africa during its apartheid era. The group's activities included boycotting products made in South Africa and picketing organisations supporting the regime with leafleting outside shops that sold South African products. The group disbanded in 1990 after the freeing of Nelson Mandela.
Dr Richard Benjamin, Head of the International Slavery Museum said: "It is an honour to invite Dr Maki Mandela to speak at the International Slavery Museum. This will be a marvellous opportunity for the people of Liverpool to meet and hear an inspirational figure such as Dr Mandela talk about her own life and that of her iconic father. This is a city that proudly supported the anti-apartheid movement and in a Museum which continues to fight for freedom and equality."
Sonia Bassey MBE, Mandela8 Chair and one of the founding members said: "We are delighted to be able to collaborate with National Museums Liverpool to enable this lecture to take place, and we are looking forward to this rare opportunity to hear from Dr Maki talking about her father and his works."    
The International Slavery Museum highlights the international importance of enslavement and slavery, both in a historic and modern context. Working in partnership with other organisations with a focus on freedom and enslavement, the Museum also provides opportunities for greater awareness and understanding of the legacies of slavery today.
For further details on the lecture and the International Slavery Museum, please visit www.liverpoolmuseums.org.uk/ism
Notes to Editors
International Slavery Museum
The International Slavery Museum opened in August 2007. It is situated on the third floor of the Merseyside Maritime Museum at the Royal Albert Dock in Liverpool. It is the only national museum in the world to cover the transatlantic slave trade and its legacies as well as contemporary forms of slavery and enslavement. It is also an international hub for resources on human rights issues and campaigning. 
National Museums Liverpool
National Museums Liverpool comprises eight venues, including some of the most visited museums in England outside of London. Our collections are among the most important and varied in Europe and contain everything from Impressionist paintings and rare beetles to a lifejacket from the Titanic. We attract more than 3 million visitors every year. Our venues are the Museum of Liverpool, World Museum, the Walker Art Gallery, Merseyside Maritime Museum, International Slavery Museum, Border Force National Museum, Sudley House and the Lady Lever Art Gallery. National Museums Liverpool is regulated by the Department of Digital, Culture, Media and Sport (DCMS). Museums and galleries regulated by DCMS are exempt charities under Schedule 3 of the Charities Act 2011. Registered Office: World Museum, William Brown Street, Liverpool L3 8EN.
Dr Maki Mandela
Dr Makaziwe (MakiI) Mandela – was born in Johannesburg, South Africa on the 1st of March 1954. She grew up in Soweto, Johannesburg and is the eldest daughter of Evelyn Mase and Nelson Mandela. After matriculating from High School in Swaziland, she went on to study for her BA degree in Social Work at Fort Hare University in the Eastern Cape, and then her Honours Degree in Sociology at the University of Natal in Durban.
In 1984, she received a Fulbright Foreign Scholarship and a Fulbright Distinguished Fellowship Award to study at the University of Massachusetts in the US for a Masters in Sociology and a Doctorate in Anthropology.
She has worked for a number of academic institutions in South Africa and abroad. She spent a number of years working for the Development Bank of Southern Africa as Executive Manager Corporate Services. Prior to that, she worked for Spoornet as General Manager Human Resources. Dr Makaziwe Mandela previously sat on the Boards of Rand Water Services, Myriad Medical, Envirosev and the Nelson Mandela Foundation. She is also a consultant in training development and life skills at Self Empowerment International. Dr Mandela is currently the Chair of House of Mandela, a business that she started with her daughter Tukwini Mandela in 2010.
Mandela8
Its initial vision is to see a permanent artwork that functions as an unique performance, conversation and contemplation space established at a Toxteth Liverpool 8 heritage site, to celebrate, commemorate and pursue the legacy of Nelson Mandela's outstanding achievement for humanity.
The organisation will help to conserve and widely share existing historical and contemporary heritage, support community development and cohesion, produce a series of creative commissions and collaborations, with widespread community and educational engagement and participation.
This work will be located on an exceptional site of Heritage significance, a man-made island in the ornamental lake in Grade 2 listed Princes Park (Joseph Paxton, Architect). In the unique setting a great artwork will contribute valuably to the experience of this place for the communities of Liverpool, many of whom have been involved in the development of the ideas and designs, whilst also becoming a significant and renowned landmark for the City.
Nelson Mandela's importance to Liverpool is well documented, and in Toxteth, the area known as Liverpool 8, Mandela was, and remains, a highly significant role model.