My Home is My Museum
Five children's films selected in award-winning children's competition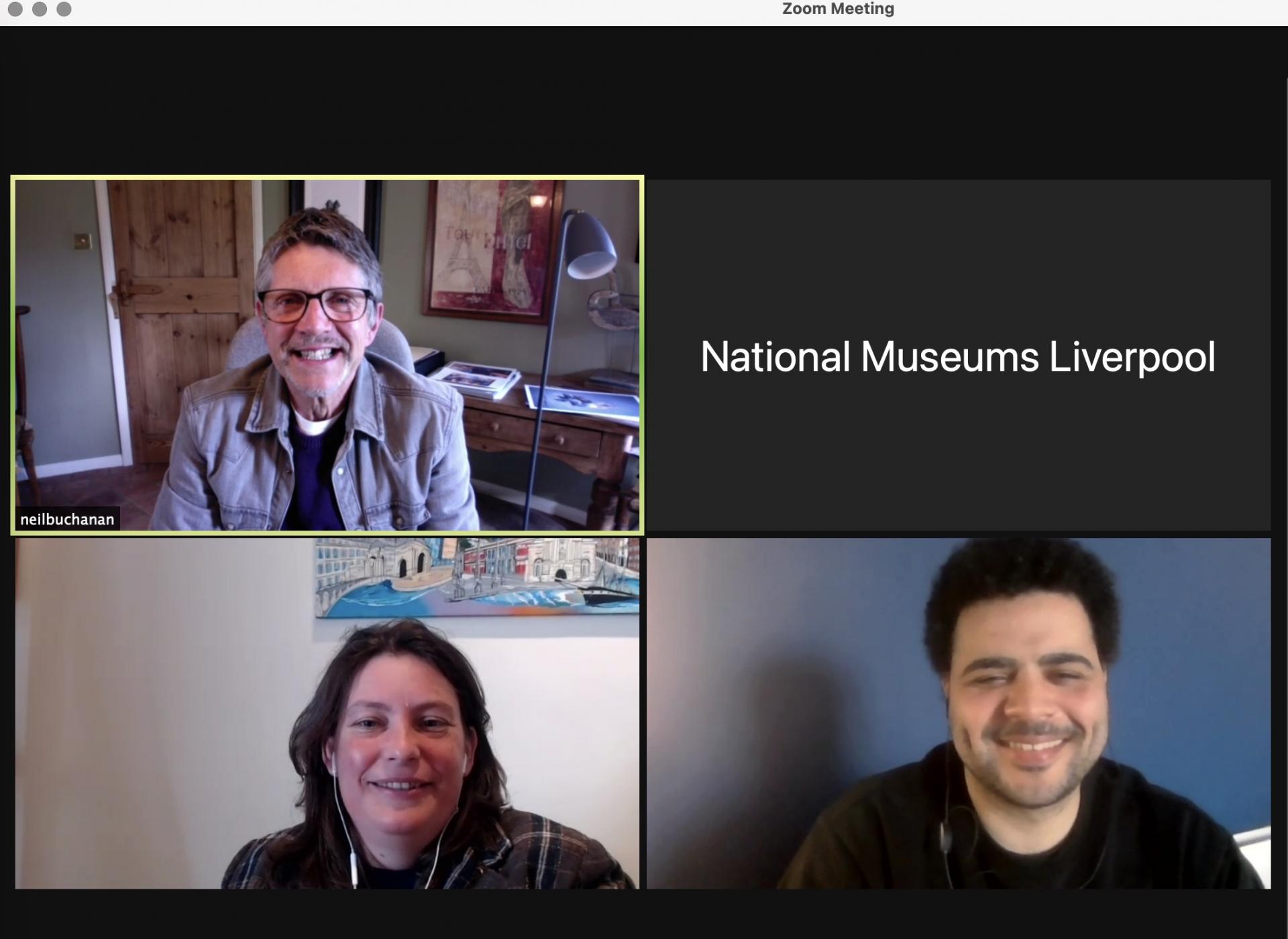 My Home is My Museum winners announced
Neil Buchanan joins judging panel in National Museums Liverpool's lockdown children's competition
National Museums Liverpool has announced the winners of its award-winning, My Home is My Museum children's competition.
Launched during the first national lockdown when children were learning from home, My Home is My Museum encouraged young people aged between four and 11 years old to consider what staff at museums and galleries do on a day-to-day basis.
Children were asked to imagine they were curators of their very own collections of special objects and artworks and either create an exhibition about their lives or a favourite subject, or curate their very own art gallery of drawings or paintings. They then had to name their display, design a poster and create a promotional video to be shared on social media.
There were dozens of entries from across many parts of the UK, and even some international contributions. These were then shortlisted and submitted to the judging panel which included artist and long-time host of Art Attack!, Neil Buchannan, local activist and Strategy Lead at the Anthony Walker Foundation, Ben Osu and Director of National Museums Liverpool, Laura Pye.
The top three films selected were:
First place – Mariah Ali
Second place – Franco Lewis
Third place – Samuel Clark
The three children will be given a special tours of their favourite collections from an expert at National Museums Liverpool and receive some tips about putting together blockbuster exhibitions and exciting displays.
The jurors also gave two special awards to Harrison Benjamin and Cora Gregory.
All five prizewinning films feature in a special digital exhibition at: www.liverpoolmuseums.org.uk/my-home-my-museum and all finalists will receive vouchers to spend in National Museums Liverpool's shops and cafes.
On judging the entries, Neil Buchanan said: "It is always a real joy to be involved with anything to do with my home city of Liverpool and I am constantly amazed by the levels of creativity, personality and passion that pours out of our young people. The standard of entries was so high throughout that it became increasingly difficult to pick out the best of the best, but one thing for sure - I certainly spotted some of our potential future star artists, museum curators, and even TV personalities in amongst videos and photos! Well done to all and thank you for your inspirational works".
Director of National Museums Liverpool, Laura Pye said: "This was an incredible project to be involved with. The other guest judges and I were completely bowled over by how many entries we received and the quality of them. The last 18 months has been a difficult time, but if anything, this project has shown us how resilient children are. I feel really excited about the future of museums given the thoughtful creativity and attention shown in these short films."
For more information visit https://www.liverpoolmuseums.org.uk/my-home-my-museum 
Ends
FURTHER INFORMATION
Press Office: laura.johnson@liverpoolmuseums.org.uk
Download images here
NOTES TO EDITOR

National Museums Liverpool
National Museums Liverpool (NML) comprises seven venues, including some of the most visited museums in England outside of London. Our collections are among the most important and varied in Europe and contain everything from Impressionist paintings and rare beetles to a lifejacket from the Titanic. We attracted more than 3 million visitors in 2019.

Our venues are Museum of Liverpool, World Museum, Walker Art Gallery, Maritime Museum, International Slavery Museum, Sudley House and Lady Lever Art Gallery. National Museums Liverpool is regulated by the Department of Digital, Culture, Media and Sport (DCMS).