NATIONAL MUSEUMS LIVERPOOL'S EVENTS DIVISION LOOKS AHEAD TO THE FUTURE
Hosted by National Museums Liverpool publishes a guide to COVID-safe events ahead of 'virtual' attendance at The Meetings Show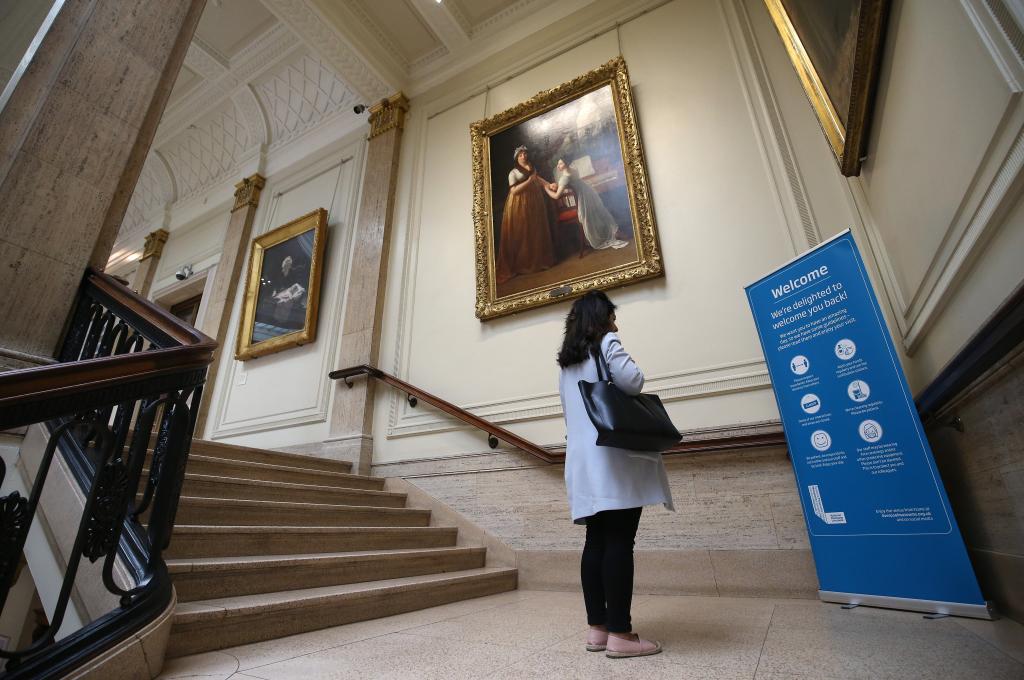 Hosted by National Museums Liverpool publishes a guide to COVID-safe events ahead of 'virtual' attendance at The Meetings Show
After publishing a COVID-19 guide last week about COVID-safe events at National Museums Liverpool, the events division of National Museums Liverpool (NML) has announced that it is exhibiting at The Meetings Show, the UK's leading conference for events, meetings and conference professionals 
Hosted by National Museums Liverpool will attend The Meetings Show, which will now be a fully virtual event, from 19-21 October, in a bid to help to stimulate corporate business at its venues and support the recovery of the wider events sector. 
Featuring exhibitors from more than 50 countries across six continents – including hotels, venues, destination management companies and technology suppliers – the event is an opportunity for event professionals to stay connected and informed during the COVID-19 pandemic. 
Head of Events at Hosted by NML, Katie Roberts, said: "Although the October restart date for large events has been postponed, we're looking to the future with a view to support our existing clients and to continue to attract new business.  
"We recently published our COVID-19 event guide, in order to provide as much reassurance as possible to our clients and provide them with support for creating fantastic events that still adhere to the current restrictions and guidelines. The guide not only details the measures that we've put in place to make our museums and galleries as safe as possible, but also provides ideas for innovative future events. As our venues are really flexible, we can hold outdoor events on the Royal Albert Dock, for example, or adapt our spacious galleries to accommodate socially distanced conferences, so there are lots of options. We've had great feedback from our existing clients, who are looking ahead to next year and have found the guide to be really useful. 
"While continuing to support existing clients, we also hope that our attendance at The 'virtual' Meetings Show will stimulate new business and allow us to make new contacts from across the world. We've attended The Meetings Show in London for the past two years alongside Liverpool Convention Bureau and other partners from across the city, so we know that the virtual exhibition will be a fantastic opportunity for us all in these challenging times." 
Comprising museums and art galleries in and around Liverpool, NML's venues offer a wide range of event options and spaces against a unique backdrop of historic artefacts and world-class art. Its portfolio includes World Museum, the Walker Art Gallery and County Session's House on William Brown Street in the city centre; Merseyside Maritime Museum and the Dr Martin Luther King Jr Building at Royal Albert Dock; the Museum of Liverpool at the Pier Head, as well as Sudley House in Mossley Hill and the Lady Lever Art Gallery in Port Sunlight. 
All of NML's reopened museums and galleries have been awarded 'Good To Go' status, designed by VisitEngland and recognised by the National Tourist Organisations of Great Britain and Northern Ireland. This Industry Standard mark confirms that NML has followed government and industry COVID-19 guidelines, has a Risk Assessment in place, and a process to maintain cleanliness and aid social distancing. During this period of uncertainty, the Hosted by NML team is operating a flexible approach to bookings and contracts, having worked with clients over the past six months to reschedule and adapt upcoming events.  
Katie added: "Despite the immense challenges that the events industry faces, we're trying to remain positive and find new ways to work with existing clients, while also doing everything we can to meet new contacts and look ahead to bookings in 2021 and beyond. We're hopeful that these efforts will help us to thrive once restrictions are lifted, so that we – along with thousands of others in the events industry – can continue to do what we love." 
For more information and to book, please call 0151 478 4780 or email venuehire@liverpoolmuseums.org.uk    
Profits from events support NML's museums and galleries. 
For more information about unique events delivered safely by NML, you can view the new guide here: 
https://images.liverpoolmuseums.org.uk/2020-10/Covid-19%20Event%20Guidance.pdf 
For general information about Hosted at NML events, visit www.liverpoolmuseums.org.uk/venuehire