SSSNAKES ALIVE!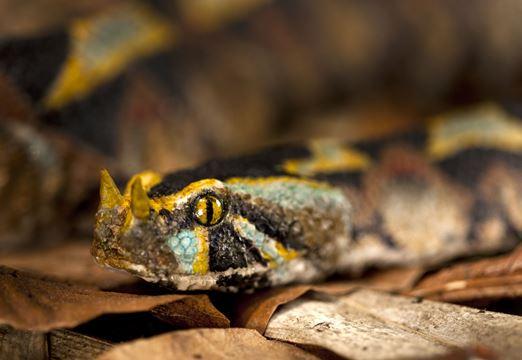 Discover the slithering, secret life of snakes at World Museum
World Museum invites visitors to discover the slithering, secret life of snakes this autumn, with the opening of an exciting new family friendly exhibition.
Sssnakes Alive! opening 19 September 2014 until 22 February 2015 in Liverpool, explores the biology and habitats of these fascinating reptiles.

Have you ever wondered how snakes capture their prey? Or how they adapt to live in water? Or why they shed their skin? Find out the answers and other slippery snake facts at Sssnakes Alive!

Visitors will come face to face with live specimens, including a boa constrictor and a royal python, learn about the importance of conservation and discover what life is like in countries where encounters with deadly snakes are a daily occurrence.

Objects on display include a Burmese python skeleton, a red spitting cobra and stunning photographs of snakes from around the world.
There are audio visual and interactive elements to captivate and engage all the family. Visitors can explore the Field Lab and Discovery Zone, learning about the vital work scientists do to understand the power of snake venom and the important task of developing anti-venom.

Little ones can dress up in snake camouflage, get involved in a giant game of Snakes & Ladders and take a quiz to test their snake knowledge!

Throughout the exhibition run there is a programme of free, family friendly events, including meeting live snakes, making snake models and getting temporary snake tattoos. Activities are run with the help of Exo Teach Ltd (exotic animal education, welfare and captive management) and the North Wales Reptile and Raptor Sanctuary (NWRR).

There will be an opportunity to purchase snake-inspired toys and games at World Museum's shop.

Director of World Museum, Steve Judd, said:
"We are so excited that Sssnakes Alive! is coming to World Museum. It's a sssensational exhibition that will enthral and entertain! It's the perfect place to bring the kids to over half term and the Christmas holidays, and best of all, it's free!"
Sssnakes Alive! is a touring exhibition created by Blue Tokay, with additional content from National Museums Liverpool and the Liverpool School of Tropical Medicine.

For more details on the exhibition, please visit: www.liverpoolmuseums.org.uk/snakes.
Notes to editors
About National Museums Liverpool
National Museums Liverpool comprises eight venues, including some of the most visited museums in England outside of London. Our collections are among the most important and varied in Europe and contain everything from Impressionist paintings and rare beetles to a lifejacket from the Titanic. We attract more than 2.7 million visitors every year. Our venues are the Museum of Liverpool, World Museum, the Walker Art Gallery, Merseyside Maritime Museum, International Slavery Museum, Border Force National Museum, Sudley House and the Lady Lever Art Gallery.
World Museum
From the sea to the stars, a visit to World Museum reveals millions of years of the Earth's history through thousands of exhibits and hands on activities. Find out how humans have created the world we inhabit, from Africa to the Americas, Asia and Europe. Look out for the Ancient Egypt gallery where our collection is amongst the finest in Europe, bringing this age old civilisation to life. Discover the wonders of the natural world in the Clore Natural History Centre, packed full of mounted and preserved specimens of all types of animals, as well as rocks, minerals, fossils and plants. The Aquarium is home to fish from Australia to Anglesey, while an array of creepy crawlies live in the Bug House. Then, blast off on a spectacular journey through space and time as the universe unfolds around you in the Planetarium.
World Museum was a winner of Netmums favourite place to go in Merseyside 2011 and was short listed for the Telegraph Family Friendly Museum Award in 2012.