Terracotta Warriors Generates £78m for Liverpool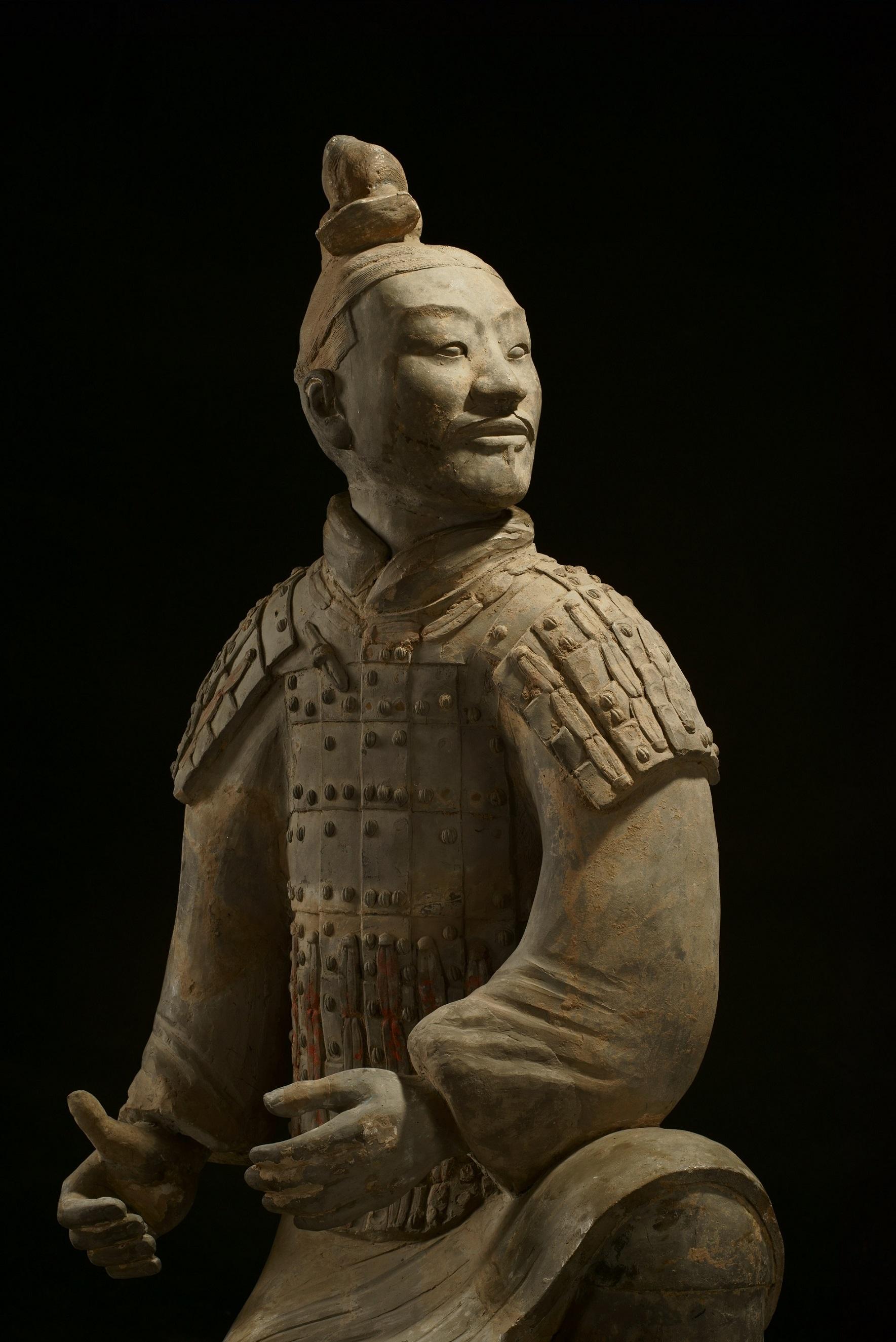 Terracotta Warriors exhibition contributes over £78m to local economy[1]
More visitors than any other ticketed UK show in 2017[2]
National Museums Liverpool has revealed that its blockbuster exhibition, China's First Emperor and the Terracotta Warriors, is the most popular exhibition ever held by the organisation, and it will have contributed almost £80 million to the Liverpool City Region's economy throughout its run.
The exhibition has been part of a programme of cultural excellence across the city of Liverpool in 2018 which has included the Biennial, Tate Liverpool's 30th birthday and public celebrations through the Liverpool 2018 initiative to celebrate ten years since the city was declared Capital of Culture.
As China's First Emperor and the Terracotta Warriors draws to a close this Sunday, 28 October 2018, the latest figures show that more than 600,000 people[3] will have seen the exhibition in Liverpool since it opened just over eight months ago on 9 February 2018, which far exceeds expectations of around half a million visitors.
That figure includes more than 20,000 schoolchildren on educational visits and an incredible 97,000 visitors on group tours.
Fun facts: The shop has reported sales of 30,980 terracotta warrior fridge magnets and 31,119 replica terracotta warriors, including 13 replica life size warriors.
Laura Pye, Director, National Museums Liverpool, said:
"We opened China's First Emperor and the Terracotta Warriors in a wonderful year of culture for Liverpool, with another great Biennial and Tate Liverpool's 30th birthday. Huge public events such as The Giants have celebrated 10 years since we were the Capital of Culture. We're so proud to be part of the fabric of Liverpool's rich culture and to have delivered the Terracotta Warriors exhibition for our visitors this year. Congratulations to our colleagues across the city on coming together to deliver a fantastic year-round offer and keeping us at the top of the UK's cultural calendar."
Sir David Henshaw, Chairman, National Museums Liverpool said:
"We are thrilled that so many people have been able to see and enjoy the Terracotta Warriors here in Liverpool.

"More than three quarters of visitors told us that our Terracotta Warriors exhibition was the main reason for their visit to Liverpool[4]. We are delighted to have made such a significant contribution to the visitor economy of the Liverpool City Region. I would like to extend my thanks to the hardworking team at National Museums Liverpool, for producing such a high quality experience for visitors, and thanks also to our partners and supporters, who helped to make it possible.

"We're really proud of the impact the exhibition has had on the city region, welcoming visitors from all over the country and further afield to enjoy this once in a lifetime experience."
An estimated 36% of visitors to National Museums Liverpool venues are on staying visits from outside the city region. Using this data, National Museums Liverpool estimates the Terracotta Warriors exhibition has driven around 208,220 staying visits to Liverpool throughout the exhibition from February to October 2018, and a wider contribution to the local economy of over £78m[5].
As a whole, National Museums Liverpool, which comprises the Merseyside Maritime Museum, International Slavery Museum, Walker Art Gallery, Border Force National Museum, Sudley House, Lady Lever Art Gallery, World Museum and the Museum of Liverpool, was the most-visited group of museums in England outside London in 2017 according to ALVA figures[6].
Notes to Editors
Notes to editors:
About National Museums Liverpool
National Museums Liverpool comprises eight venues, including some of the most visited museums in England outside of London. Our collections are among the most important and varied in Europe and contain everything from Impressionist paintings and rare beetles to a lifejacket from the Titanic. We attract more than 3.3 million visitors every year. Our venues are the Museum of Liverpool, World Museum, the Walker Art Gallery, Merseyside Maritime Museum, International Slavery Museum, Seized! (UK Border Force National Museum), Sudley House and the Lady Lever Art Gallery. National Museums Liverpool is regulated by the Department of Digital, Culture, Media and Sport (DCMS). Museums and galleries regulated by DCMS are exempt charities under Schedule 3 of the Charities Act 2011. Registered Office: World Museum, William Brown Street, Liverpool L3 8EN.
---
[1] National Museums Liverpool Visitor Statistics and North West Research Visitor Profiling Information, October 2018
[2] According to the Art Newspaper rankings for the Top ten most popular shows in their rankings from around the world (2017) https://www.theartnewspaper.com/feature/top-10-exhibition-and-museum-visitor-figures-2017
[3] National Museums Liverpool data, October 2018. This is tickets sold to closing date ie: full capacity, and all other visits including children and evening exhibition visitors. Excludes any staff visits.
[4] Terracotta Warriors Visitor Evaluation survey by North West Research on behalf of National Museums Liverpool April 2018
[5] National Museums Liverpool Visitor Statistics and North West Research Visitor Profiling Information, October 2018
[6] ALVA (Association of Leading Visitor Attractions). Latest Visitor Figures, 2017 http://www.alva.org.uk/details.cfm?p=423