Wirral students explore "Fresh Perspectives" on art at Lady Lever
The fifth exhibition of art from Wirral schools returns in January 2022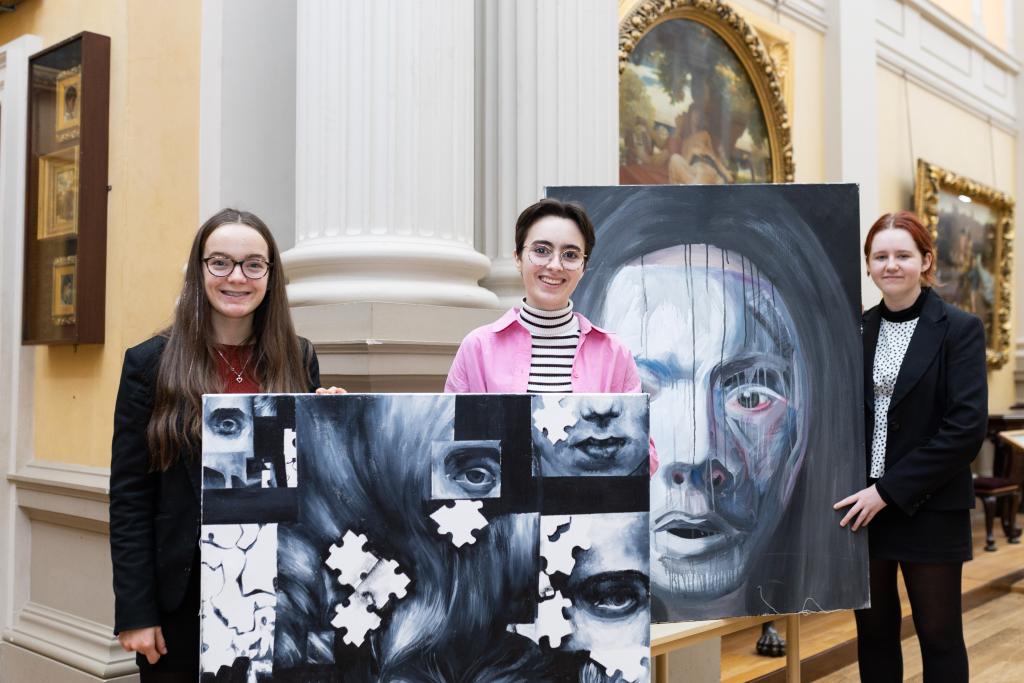 Fresh Perspectives, the exhibition of inspiring artworks from students of five Wirral secondary schools, returns this January for its fifth, bi-annual outing. 
Running from 28 January – 20 March 2022 at Lady Lever Art Gallery, the exhibition contains a diverse range of paintings, photography and other artworks, all of which have been created by pupils from five Wirral schools: St Mary's Catholic College, Wirral Grammar School for Girls, The Oldershaw School, Wirral Hospitals' School and Prenton High School for Girls.  
Fresh Perspectives aims to celebrate, nurture and encourage the artistic talents of local students, as well as highlighting the importance of engaging with arts and culture outside of the classroom. A key goal of the exhibition is supporting those with an interest in further education in the arts, offering them an insight into creative careers. Opening at the end of this month, Fresh Perspectives begins celebrations for the 100th anniversary of Lady Lever Art Gallery, which will take place throughout 2022.  
Sandra Penketh, Executive Director of Galleries and Collections Care at National Museums Liverpool, said: "The Fresh Perspectives exhibition is always popular with visitors to Lady Lever Art Gallery and we are sure that this year's exhibition will see a similar response. 
"From portraits and paintings to textiles and sculptures, the students from these five schools show a wonderful range of skills and talents in this year's exhibition. They should all be very proud of their work and what they have achieved. It is so inspiring. 
"Fresh Perspectives is a perfect way for us to begin celebrating our 100th anniversary year in 2022 – with upcoming exhibitions including Kunichika: Japanese Prints opening in April and Inspired by Lady Lever coming in June, this year is shaping up to be a great one for the gallery." 
Caitlyn Keates, a student at St Mary's Catholic College, said: "During lockdown, I lost the opportunity to showcase my artwork in a gallery setting. Creating art brought me joy throughout this difficult time, so I'm ecstatic to have the opportunity to share my passion for art with the wider community." 
Simon Taylor, teacher at Prenton High School, said: "Fresh Perspectives gives our students a fantastic opportunity to have their work displayed in a prestigious local gallery. To be exhibited alongside some of the masterpieces that are hung in the Lady Lever gives our students an amazing sense of achievement and pride. It is an absolute highlight of their young artistic carers to be able to be part of this exhibition. Collaborations between galleries and schools can help inspire the next generation of artists in our schools and show them the importance of creative subjects in the curriculum. Without this support it would be more challenging to inspire future generations." 
Fresh Perspectives opens at Lady Lever Art Gallery on 28 January 2022 and runs until 20 March 2022. For more information, click here.