10 Black women achievers celebrated in International Slavery Museum
From the first Black woman to have a film produced by a major Hollywood studio to the first Black woman to sit in the cabinet of the UK government, these achievers have set the bar for future generations to aspire to.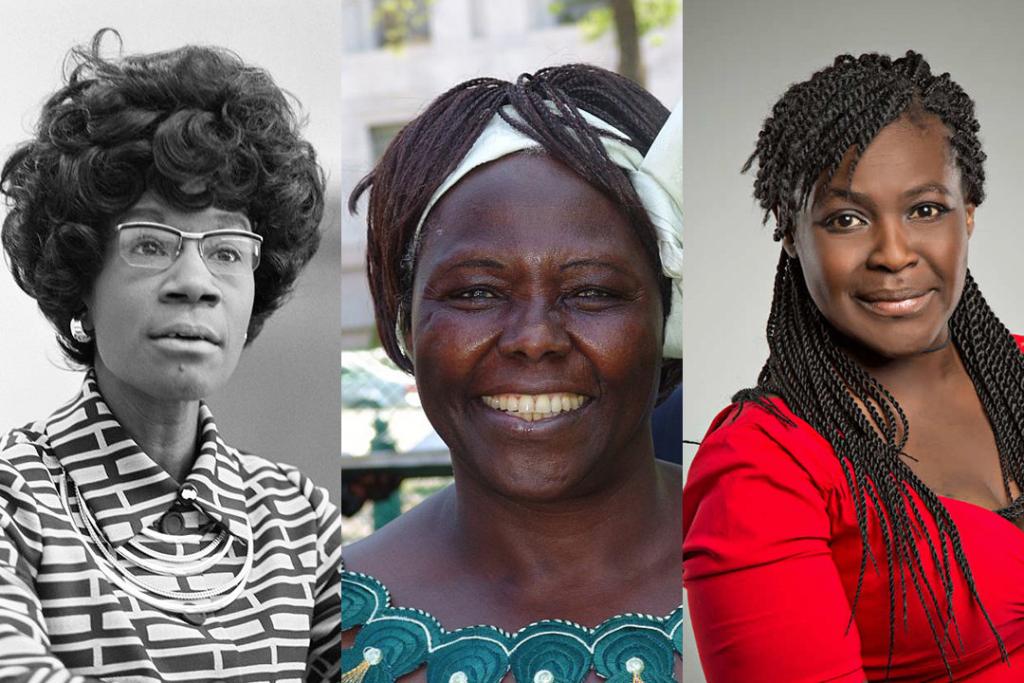 Lois K. Alexander Lane
Arkansas born founder of the Harlem Institute of Fashion (1966) and the Black Fashion Museum in New York City (1979). The Institute offered free courses on dressmaking, millinery and tailoring. Lane wrote Blacks in the History of Fashion (1982) which dispelled the myth that Black people were newcomers to the fashion industry.
Image: Lois K. Alexander Lane © Susan McNeill and the Estate of Robert H. McNeill
Dr. Maggie Aderin-Pocock
Scientist, educator and science advocate. Maggie Aderin-Pocock is an honorary research fellow in University College London's Department of Physics and Astronomy. In 2009 she received an MBE for her services to science and education. In 2014 she became co-presenter of the long-running TV programme The Sky at Night.
Baroness Valerie Amos
Born in British Guiana (now Guyana), she became the first Black woman to sit in the UK Cabinet when Secretary of State for International Development in 2003. She served as UN Undersecretary General for Humanitarian Affairs and Emergency Relief Coordinator and in 2015 became Director of SOAS University of London.
Michelle Charters
Community Activist and CEO of Kuumba Imani Millennium Centre in Toxteth, Liverpool   The multi-purpose centre was the vision of the Liverpool Black Sisters, an organisation formed in the 1970's to address the many forms of discrimination experienced by the Black community. She is the Founding Chair of the Merseyside Black History Month Group and first Black woman to be appointed a Trustee of the Everyman & Playhouse Theatres in Liverpool.
Shirley Anita St. Hill Chisholm
Shirley Anita St. Hill Chisholm. Brooklyn born politician and educator who became the first Black US congresswoman.
Brooklyn born politician and educator who became the first Black US congresswoman. A founding member of the Congressional Black Caucus and National Women's Political Caucus. In 1972 she campaigned for the Democratic Party's presidential nomination.
Euzhan Palcy
Martinique born film director, writer and producer. The first Black director to win a French César award for the acclaimed 1983 film Sugar Cane Alley (Rue Cases Nègres). In 1989 she was the first Black woman to have a film produced by a major Hollywood studio. The film, A Dry White Season, looked at the anti-apartheid movement in South Africa.
Wangari Maathai
Internationally renowned Kenyan environmental activist and politician. Wangari Maathai founded the Green Belt Movement empowering local communities to work together to combat de-forestation and protect their environment and their future. In 2004, she became the first African woman to receive the Nobel Peace Prize, for 'her contribution to sustainable development, democracy and peace'.
Zanele Muholi
Photographer and visual activist. Zanele Muholi aims to use her photography to effect social change. An ardent advocate of LGBT+ communities everywhere, she has become known globally with her series of pioneering portrait photography of South Africa's LGBT+ communities. Her work is represented in museums and collections around the world.
Paulette Randall
London born theatre and television director. A former Artistic Director of the Black led Talawa Theatre Company; Paulette Randall has directed and produced numerous productions, including collaborating on the spectacular opening ceremony of the London 2012 Olympic Games. She received an MBE in 2015 for her services to drama.
Anna Rothery
Labour Councillor for Princes Park Ward in Liverpool since 2006. Anna Rothery has been active in promoting participation of GEM (Global Ethnic Majority) communities in civic life. She became the first Liverpool Councillor to speak on the floor at the United Nations in 2012 and was made Mayoral Lead for Equalities with specific responsibility for race equality in 2017.