80 years since the loss of the Children's Ship
The City of Benares, known as the 'Children's Ship', was carrying evacuee children fleeing Second World War Britain when it was torpedoed on 17 September 1940. To mark the 80th anniversary of the sinking we take a look at the incredible tale of one of the survivors.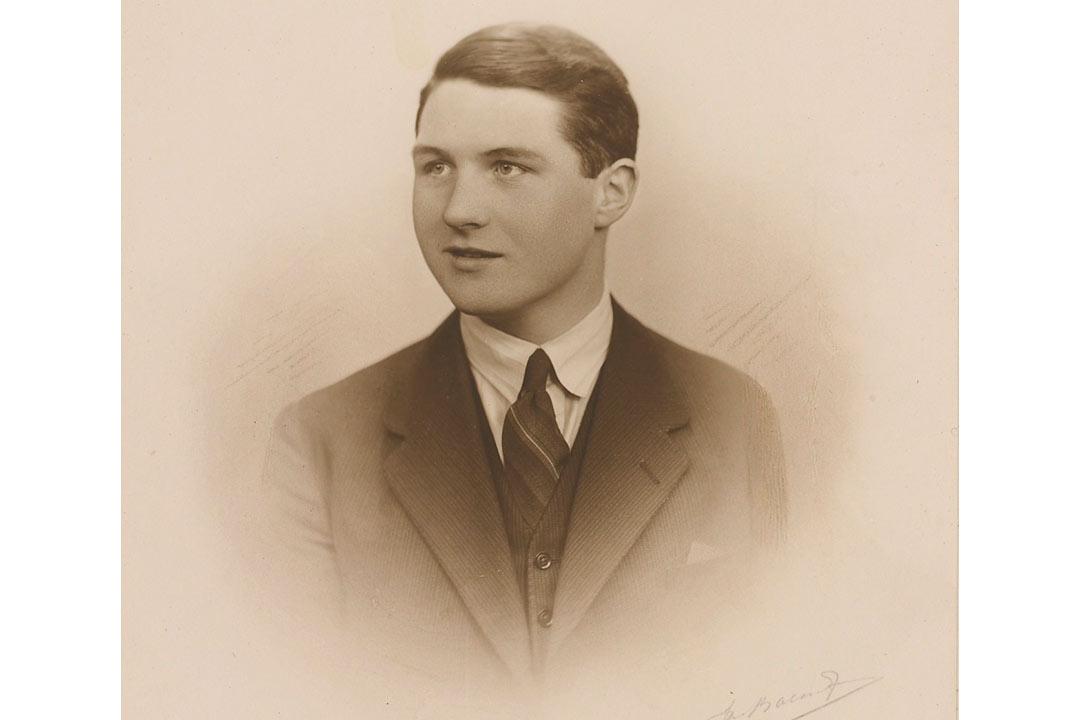 The City of Benares was carrying 100 children when she sank. Children who had been sent away by desperate parents trying to secure for them a new, better, life away from the threats of bombs and invasion. This was 80 years ago and, over the years I've spent studying the sinking, perhaps the thing about it I have come to find most troubling is that it feels like a story that wouldn't be out of place in the press today. Young lives tragically lost undertaking a dangerous sea voyage after being forced from their homes by war.
Travelling to safety
The journey was always a dangerous proposition but, desperate for their children's safety, parents had signed up in droves to the British government scheme. The Childrens Overseas Reception Board (CORB), would send children to safety in Canada, New Zealand, Australia and South Africa. The Blitz had made refugees of Britain's inner city children.
There was quite a mix of people on board for the ship's final voyage. Among them were 10 children travelling as private passengers, 90 CORB children (including ten from Liverpool), adult refugees fleeing mainland Europe, a small BBC film crew, a Hollywood director, and a young cadet called Douglas Critchley.
Photo from scrapbook with note: City of Benares sailed 14/5/40. Douglas
Douglas Critchley
Douglas was 20 years old, a keen yachtsman from Meols, Hoylake, on the Wirral peninsula. His father worked on the other side of the Mersey in Liverpool where he was manager for a successful marine salvage company. Like many proud parents, Douglas' father kept a scrapbook containing all kinds of things relating to his son. More than 60 years later the scrapbook made its way into the collections of the Archives Centre here at the Merseyside Maritime Museum. Leafing through it we can see a head and shoulders photograph of Douglas taken not long before he went to sea and a photograph of his ship, the City of Benares, which he'd presented to his sister (pictured above).
The City of Benares was Douglas's first ship, the flagship of the Ellerman fleet. A beautiful steamer, she was not the kind of vessel where his experience of sailing would have been something he expected to make much use of. His expertise in that area though would prove invaluable to the survival of himself and many others.
Torpedoed
By 17 September 1940, the City of Benares had been at sea for five days. She was believed to be past the danger zone and the Royal Navy escort had left to meet an incoming convoy. It was the first night on board where the CORB children changed into their pyjamas for bed, so it seems a particularly cruel twist that at 10 o'clock that evening she was hit by a torpedo. The ship was badly damaged and very quickly began to sink. There was no time for the children to change into warm clothes, no time to do anything but send out a distress call with their position, launch the lifeboats, and abandon ship.
However there was worse to come. The weather was stormy and the sea choppy, combined with the list caused by the gaping hole in the ship's side, launching the lifeboats became nightmarishly difficult and unpredictable. Almost none of them launched well, some tossed all their occupants in the stormy freezing cold Atlantic, others righted themselves but were filled to the brim with water that left them sitting so low that it was a struggle to even keep the children's heads above the waves. Most of the children would not survive the night.
Lifeboat 12
Lifeboat 12 however was one of the lucky few, it launched well, took on very little water and set about rescuing further survivors from the dark sea. One of these survivors was Douglas, exhausted from trying to help others in the water. The people on board couldn't have had any idea at the time that by saving him they were also improving their own chances, as Lifeboat 12's lucky launching turned out to also be their undoing.
British Destroyer HMS Hurricane made for the coordinates of the sinking with "best possible speed" but they were around 300 miles away and unable to risk sailing too fast in the terrible weather conditions for fear of sinking themselves. It was the afternoon of 18 September before they reached the survivors, but by then Lifeboat 12, more buoyant than most, had drifted far from the others and outside of the search pattern. Given the state the other lifeboats were found in, and the weather conditions, it was concluded that the unaccounted for lifeboat must not have survived the night.
This left 46 people, (5 British crew, including Douglas, 32 Indian seamen known as Lascars, 1 private passenger, 6 young boys from the CORB scheme and 2 of their adult escorts) fighting to survive mid-Atlantic in a 30 foot long lifeboat. Worse than that though was their limited supply of fresh water. There was actually more water than was required by regulations in the lifeboat, but nothing like enough to keep 46 people going for long. Water rationing began immediately, just 2 servings, each of around 85ml, per person per day.
Research carried out in 1956 studied the survival rates of men during the Second World War who were left in lifeboats for longer than 3 days and how survival varied by water intake. These studies suggested that at the level of water they had in Lifeboat 12 they could have expected a death rate of 7%. Those odds are also based on a lifeboat's occupants being grown men, rather than there being children amongst them as there were here.
A family in mourning
Dreadful as the conditions in Lifeboat 12 were though, there was another story unfolding back on the Wirral; Douglas Critchley's family were deep in mourning for him. On 19 September they had received a message from the admiralty; the beautiful ship in the photograph Douglas had proudly presented to his sister, had been lost at sea. After an agonising wait they were informed late on 20 September that Douglas was not amongst those rescued.
These details are related in the scrapbook by Douglas' father, a diagonal line slashed across the day of 20 September. Indicating that the day had been lost to anxious waiting for news? Or perhaps drawing a line between life with and without his son? The page ends with the news that Douglas was lost and the Latin phrase Deus misereatur nostri – God have mercy on us.
Tributes flooded in from family friends, including Douglas' old headmaster, and what comfort their kind words may have brought can perhaps be assumed from the fact that they were pasted into this scrapbook and kept for so many years before making their way to us.
"Being a Headmaster for 21 years means that now in wartime one dreads the news of everyday, - one more good straight fellow gone, so hard to spare, of whom we had such hopes and so much liked him."
On the very day of the headmaster's letter though is the note: "9pm Douglas' voice on the telephone".
Douglas Critchley just before he went to sea.
Underneath is a Bible quote in Latin, which translates as "This is my Beloved Son in whom I am well pleased".
Unexpected news
After 8 days a Sunderland Flying Boat had spotted Lifeboat 12 purely by chance and the HMS Anthony had been sent to their aid. Only one the of the Lascar seaman died, everyone else on board, including the six children, had survived against the odds. Most families received telegrams informing them that their loved ones, believed dead, had been found, but Douglas, calling from a phone box upon the Anthony docking at Gourock, beat the telegram to deliver the news himself. This clearly gave his father quite the shock. He had to hand the phone to Douglas' sister, Sybil, to see if it was really true, needing reassurance that it wasn't a hoax. In his notes in the scrapbook he talks about how he and Sybil, "knelt near the telephone and paid a few incoherent words of thanksgiving".
There are more letters from after the news of Douglas' rescue, including one from a fellow Lifeboat 12 survivor. Father Rory was an escort with the CORB children, and his praise of Douglas matched that of those who had written the 'with sympathy' letters earlier and touches on how useful Douglas' sailing experience was in the lifeboat.
"He was certainly the most expert at the tiller and did more than his share of the watches. Then on the other hand when some of our children began to suffer from their feet, he showed us how to chafe them and I can remember how he held one boy in his arms, the boys feet being tucked into his shirt." [sic]
Young lives lost
Douglas survived the war, eventually becoming a senior partner in a well-known firm of stockbrokers. He was described by his brother in law who donated the scrapbook to us as a mathematical wizard who loved music and opera. He remained close to his sister all his life, ending his days living in the same block of flats as Sybil and her husband, where he passed away in his sleep aged 78. He spoke little of his experiences in Lifeboat 12, his family thought this was not due to trauma but rather because he simply never gave it much thought in later life. He did however lose his love of sailing after his wartime experiences. He never mentioned his role in saving people.
It's the loss of so many children that inevitably dominates the City of Benares story, but in the 20 year old Douglas we see a reminder of just how young many of the crew on board were. He was only 5 years older than the eldest of the CORB children. Fourth Officer Ronnie Cooper, in command of Lifeboat 12, was only 22. There were many lives cut short on the night of 17 September 1940. Douglas's family were lucky enough to be reunited with the son they'd given up for dead, but the grief that tracks through the earlier pages in this scrapbook is palpable. His father's inability to truly believe it was his son on the phone until his sister had verified it, unable to bear it if it weren't true, is particularly affecting. Every death is a tragedy. Every family feels their grief as deeply, whether their loved one is young or old. I think Deborah Heiligman summed it up best in her book about the sinking.
"Each person had a life, a story, a life worth living and a story worth telling." – Torpedoed
In a world where desperate people seeking refuge are still tragically lost at sea, that seems something well worth remembering today.
You can read more about this story and listen to the accounts of survivors, in the City of Benares feature on this website.