Activism and archives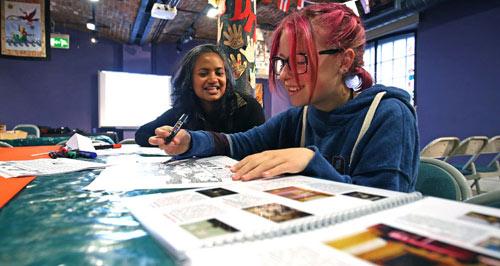 I've been given a really exciting opportunity to work on the
Sankofa project
, which aims to support Black communities in Liverpool with looking after their precious objects and materials and hopefully making this material more accessible. This task, as well as being incredibly exciting, is also quite daunting. Many of you might already be aware that Liverpool has the oldest Black community in Europe but what evidence is there of this? And what information do we have about more recent migrations of people of the African diaspora to Liverpool? This will be an opportunity for a variety of community groups to highlight collections and objects that are important to them and learn more about how these objects can be preserved for future generations. As an organisation we know we need to do more to have Black histories represented in our collections but we'd also love to know what else is out there. We're launching the project with a call out for material relating to activism in Liverpool. Activism in its broadest sense can be defined as:
"Efforts by individuals or collectives to affect social change." Dana R Fisher (2015)
This doesn't have to be a placard from a march but could be plans to improve the local community, or objects exploring Black history in Liverpool, representation to me counts as activism. Anything that you think might fit a under this broad umbrella, bring it with you to our
Activism and archives event
on 28 January 2017, where we'll be creating timeline to share these important histories. If you can't make it on this date you can email a picture and description to
mitty.ramagavigan@liverpoolmuseums.org.uk
so it can be included. The more we know about what is out there the more we can support people in preserving collections for future generations. I'm a big believer that knowledge (and sharing that knowledge) is power and sharing is caring, so show us what you've got! What you might gain:
We can offer advice on how these objects and materials can be best preserved
You can help us shape how we can look at Black heritage within our collections
They'll also be activities for younger people so all ages are welcome
A chance to share your information and find about something new
We'll also have some special material from our own collections that isn't always on display.
I really hope you'd like to get involved. Please join us for
Archives and activism
on 28 January, 1-4pm in the Martin Luther King Building.