From Alien to Black Mirror: a quick quide to the UK's best sci-fi movies & TV shows
The UK has a long history of producing some of the world's finest science fiction and fantasy fare.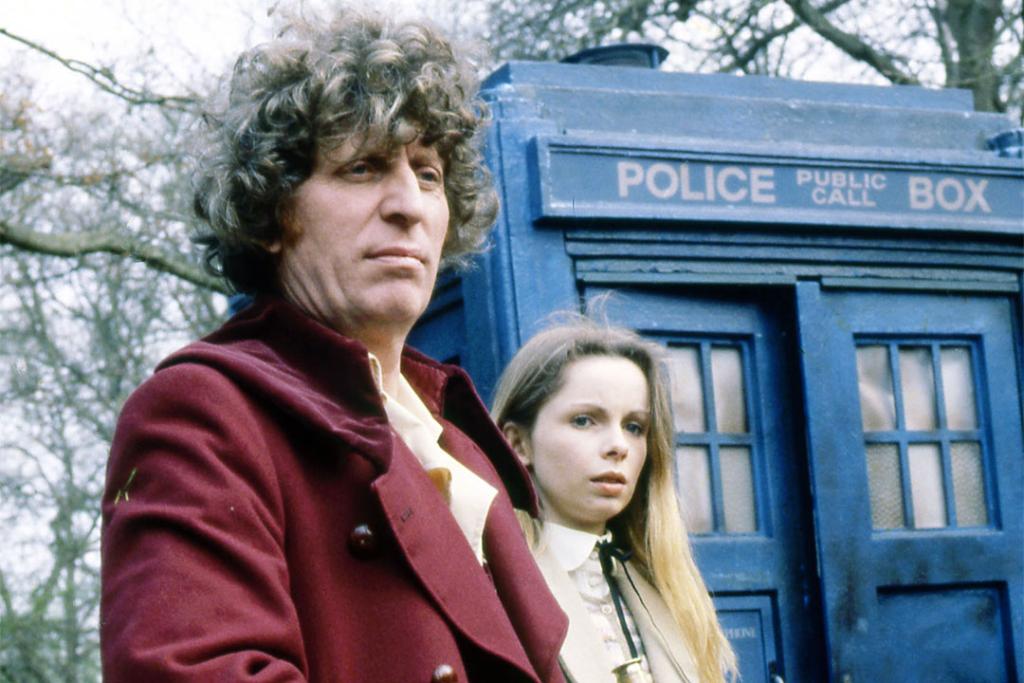 From the homegrown staples that helped define the sci-fi genre, to the groundbreaking new tales of space exploration and technology-gone-awry that continue to keep it alive and well - British creatives are collectively responsible for giving audiences worldwide a healthy suspicion of whatever tomorrow might bring.  
Perhaps all of the genre's surprise, delight, terror and promise is best encapsulated in the UK's own Doctor Who. However this beloved show is far from our only contribution to pop-culture's most forward-focused avenue of escapism. With that in mind, here's some the greatest British sci-fi offerings ever to invade the big and small screen… 
Doctor Who: 1963 - Present 
The TARDIS touched down almost 60 years ago and yet it continues to lead the way as one of our most popular and enduring sci-fi creations. For those who have been living on another planet, the show follows its eponymous Doctor; a Time Lord alien in human form who, together with various companions, travels time and space defeating evil and helping those in need. With an off-screen legacy almost as long and complex as its hero's on-screen quests, Doctor Who has defined quality British writing for almost six decades using science and whimsy as its backbone - something you can explore in detail at the Doctor Who Worlds of Wonder exhibition. 
Alien: 1979 
Busting onto screens (literally) in 1979, visionary director Ridley Scott transformed Shepperton Studios into an unforgiving and truly alien nightmare for a film that has become a cornerstone of the genre. What makes Alien great isn't just its sweaty-palmed tension or abundance of uneasy jump-scares but its ability to infiltrate our greatest fears through metaphor - from cancer and the AIDS pandemic, to a straight-forward fear of the unknown. In Scott's story, it's Sigourney Weaver's last-woman-standing Ellen Ripley that's put through the ringer as she struggles to escape a drooling star beast that infiltrated her crew's ship. Still, those on the other side of the screen hardly got an easy ride either, as sci-fi cinema history was made right here in the UK. 
The Hitchhiker's Guide To The Galaxy: TV - 1981 / Movie - 2005 
It could very well be argued that Douglas Adams' The Hitchhiker's Guide To The Galaxy did for science fiction what JRR Tolkien's The Lord of the Rings trilogy did for fantasy. In fact, the fanbase surrounding this much-loved literary series is so palpable that, much like Tolkien's Middle-Earth treks, Adams' story of one unsuspecting bloke's journey through absolutely everything contained within our colourful little universe has been adapted numerous times for a variety of formats - including radio, TV and the big screen. For many, the 1978 radio series and 1981 BBC show is their definitive Hitchhiker's Guide, however younger viewers may be more at home with Garth Jennings' 2005 feature film starring Bilbo Baggins himself, Martin Freeman. 
Red Dwarf: 1988 - Present 
Rob Grant and Doug Naylor's unassuming hit Red Dwarf has become the second longest-running British sci-fi series ever, with its titular ship (and sometimes its little green Star Bug) beaten only by Doctor Who's TARDIS. It would be impossible to do a round-up of the UK's finest space adventures and not include it. For more than three decades, Red Dwarf's primary crew - led by Liverpool's own Craig Charles as space slob Dave Lister, Chris Barrie as persnickety hologram Arnold Rimmer, Danny John Jules as human-ified feline Cat and Robert Llewellyn as their on-board bot Kryten - have enjoyed countless adventures across the universe, resulting in some of the finest half-hours of sci-fi telly ever produced. What's more, with new episodes constantly rumoured, Red Dwarf's intergalactic voyage seems far from over. 
Sunshine: 2007 
Sunshine marked Manchester-born filmmaker Danny Boyle's third big-screen team-up with author-turned-screenwriter Alex Garland following 2000's The Beach and 2002's 28 Days Later. It also signalled the duo's most ambitious project to date, transporting audiences to 2057: a year where the sun has all but fizzled out and Earth's last hopes of survival rests with a group of astronauts charged with a last-ditch mission to try and reignite our dying star. Shot in London and boasting a starry-cast led by main Peaky Blinder Cillian Murphy and Captain America himself Chris Evans (who also visited Liverpool to film Marvel's 2011 hit The First Avenger), Boyle brought his signature tension and darkness to a film all about light. 
Moon: 2009 
Remember lockdown? Imagine that same isolating experience but spent off-world instead of your nice cosy home. That's the crux of Moon, the paranoid debut of Brit-director (and David Bowie's son) Duncan Jones. In it, we meet Sam (Sam Rockwell), a company man nearing the end of a three-year solo shift mining moon gas on an empty lunar base. With just his on-board computer GERTY for company, he's eager to return to Earth and the family he left behind - but when a mystery face arrives he's suddenly sent into a spiralling identity crisis. Shot at Shepperton Studios near Surrey, Jones uses dazzlingly simple practical effects and tonnes of heart to create a film that invites us to question what it means to be human whilst delivering one of the finest sci-fi features of recent years. 
Black Mirror: 2011 - present 
With technology progressing at lightning speed and day-to-day life often appearing stranger than fiction, you'd be forgiven for thinking you were actually living in a dystopian alternative reality instead of your boring normal life. It's this all-too-familiar feeling that Charlie Brooker's razor sharp social satire Black Mirror uses as its content catalyst - doing such a good job that its title has actually become conversation shorthand for things feeling a bit too bizarre to be true. It's a bold move to have your debut show focus on an intimate encounter between the Prime Minister and a pig, yet Brooker and his team of writers started as they meant to go on - resulting in some of the most entertaining and darly pertinent hours of modern sci-fi the streaming age has seen so far. 
Lead image of the Fourth Doctor and Romana by the TARDIS © BBC