From the Basement to the Board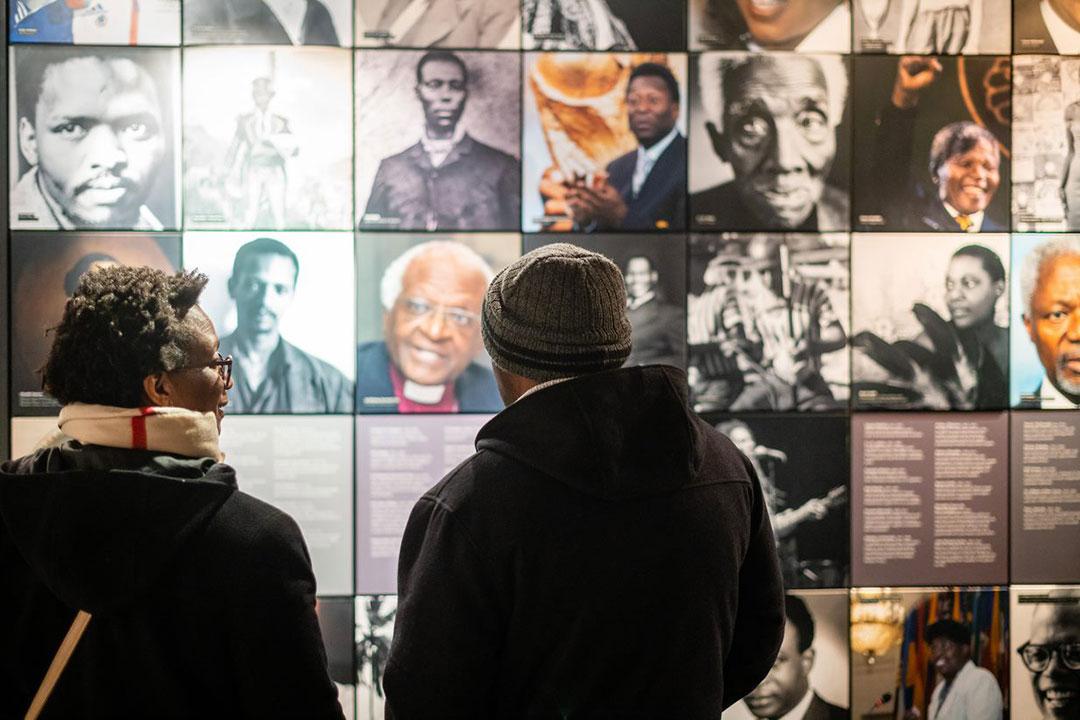 Throughout my 40-year career, my commitment has been to uncover and promote the truth of Black experiences, both historically and in the present, in order to find a way in which we could all learn, share and participate in a collective fight for justice. I knew that to present and act with conviction and knowledge, I would have to contribute to uncovering the facts, both good and bad. I knew that to make the changes required, I would have to break down the stereotypes and walls of discrimination, so when I spoke the truth of our experience, it could not be discounted.
I am lucky in that I have been able to sew this effort into both my paid and voluntary work over the years. It is in this context that I write my thoughts, feelings and facts of why I believe Liverpool is best placed and positioned to be home to the National Slavery Museum in the UK.
In 1994, the late Dorothy Kuya invited me to meet her in the Maritime Museum of National Museums Liverpool, to visit the Transatlantic Slavery Gallery, which at that time was situated in the basement of the building. I went to meet her and was immediately transported into the visual representation of the Slave Trade, a trade that I was already aware of via my personal learning and Dorothy's and Eric Lynch's famous Slave History Trail tours; a trade that had increased the population and wealth of its merchants and their families in our city, which had been built on its involvement of this horrendous trade, and whose fabric continued to weave and exist in its building, parks, houses, transport and economic wealth to this very day.
My first thoughts on that day and that first visit, was absolute devastation and an internal pain I had not felt before. The reality of standing there and being face to face with 'shackles' that I knew had been worn by Black men and women on a journey they did not ask to be on, was heart breaking.  To be visually transported via the interpretation of the 'slave ship hold' (whilst tears formed and my stomach knotted) and wonder at the size of the space, similar to the spaces that millions of humans had travelled in from one continent to another by force, made me feel physically sick.  Then finally to view the amazing artefacts from Africa, that I knew had been stolen or purchased by slave merchants or people involved in this devastating part of our history and that had ended in this space (as donations or purchases), made me feel an anger I could not explain.
The original Transatlantic Slavery gallery in the Merseyside Maritime Museum, 1994
It was on that day that I committed to be a part of a movement of these local elders to do my part, to learn, interpret and share what we could about this part of our ancestors' pain and suffering.  I was determined to uncover the hidden history. I wanted all people to at the very least, feel that pain but also to realise that this was only part of our history and that so much more was hidden and so much more was to come.
I knew I wanted to contribute in a way that would help the museum, (who at the time were facing a backlash for daring to exhibit this truth), to continue to do this work and tell this story. I was determined that this basement exhibition would be supported by me and others in order to extend that story and be able to tell the new stories of Black history as they were being made. 
I promoted local artists, activists and small black businesses to get involved in the many projects and annual events like Slavery Remembrance Day, lectures and partnership projects to ensure that they as individuals, organisations or companies promoted their skills, expertise and talents to the staff of the museum and the visitors to the many events over the decades. I constantly spoke with the staff and various Directors of NML over the years and offered constructive criticism and helped to come up with solutions to issues that affected the Black and wider community.
I am proud to have played my part and kept my promise to participate and progress with purpose for all.  As a volunteer/supporter (since 1994) and now as a Trustee of NML, my determination is even more real. 
Michelle Charters opening the Journey to Justice exhibition, 2018
For the last 26 years, I have used that anger, pain and hurt that I felt on that day in 1994 when I first met Dorothy in the basement, to reflect and work towards ensuring that my ancestors, their journey  and our opportunity to tell the story was never forgotten.  I have vowed to work alongside others who wanted that story told and our progress as Black people to be promoted, not only in the International Slavery Museum but throughout NML's host of venues and the city. 
There has been 26 years of hard work, sharing of information, sometimes, harsh realities of whether as a museum, it did enough or reflected enough by including the real experiences or opportunities of the Black community to present its own journey.  What I can state is NML and the International Slavery Museum have had to really tackle the issues of racism and discrimination as an institution in a city built on slavery since its opening. But what I can also say with conviction, is that NML is committed to a new phase of learning, sharing and promoting the best of what the museum and the Black community partnerships can do going forward in order to leave a true lasting legacy.
The founding base of the International Slavery Museum as one of the national museums, needs to be respected. The journey over the 26 years has to be recognised.  More importantly, the work of the Black community and the museums in Liverpool cannot be dismissed – those who are unfamiliar with International Slavery Museum should do their research. Come and visit the city. Visit the museum.
We are a Black community that still feels the pain, but who work through the truth of our existence for over the last 213 years and we are citizens of one of the biggest participants in the Transatlantic Slave Trade and that should never be forgotten and should be respected.  In terms of monuments, statues and street names, it all needs to remain in order to remind us of that journey and the city's involvement.  There are lots of individuals and organisations based in Liverpool who will help to re-introduce the facts around those constant reminders from their point of view, their years of research and their desire to ensure we do not hide our history and I am one of them.