Blackie the Rocking Horse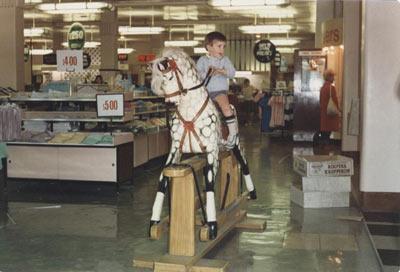 In December 2005 you may remember that Blackie, the much loved rocking horse from Blackler's Department Store and Alder Hey Children's Hospital, went on display at the Museum of Liverpool Life for the first time after being kindly donated by the hospital.
This image of Blackie been ridden in the children's clothing department shows how much pleasure he brought to generations of Liverpool children.
The following is just one of the happy memories in the comments book from the display. "Blackie was a childhood friend to us kids - to us he was real!" L.F., Old Swan.