Can you help tell the untold stories of Black seafarers?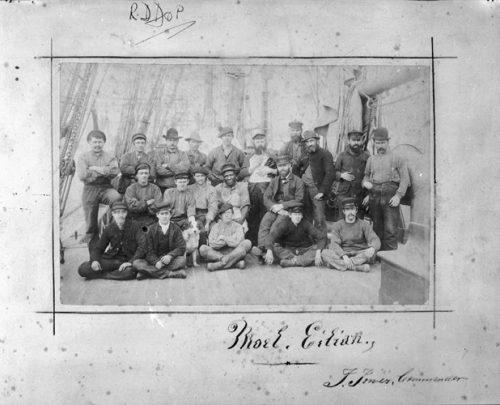 The ship and crew of Moel Eilian, c1889. Merseyside Maritime Museum, Maritime Archives and Library (reference DX/1328) Hello, I'm Rebecca Smith, Curator of Maritime Art at the
Merseyside Maritime Museum
and I'm currently working on the forthcoming exhibition
Black Salt
, which will tell the story of the Black seafarers who have worked on British ships. Sailors of African descent have been part of crews sailing from the United Kingdom for at least 500 years, but their contribution to the country's maritime identity is often marginalised or overlooked. Building on research carried out by Dr Ray Costello for his book Black Salt, the exhibition will put the often hidden story of Britain's Black seafarers in the context of 500 years of life at sea. It will use the personal stories of seafarers to chart a course through the often troubled waters of Britain's maritime past to explore the pioneering work of Black seafarers and the challenges they faced. We are looking for families with a seafaring background who are willing to share their stories or who perhaps have objects that belonged to a relative who was at sea. Perhaps you were a seafarer yourself and would be willing to share your experience? Please email
blacksalt@liverpoolmuseums.org.uk
or telephone me on 0151 478 4455. Send any postal responses to the Merseyside Maritime Museum, Albert Dock, Liverpool Waterfront, Liverpool, L3 4AQ.