Celebrate British Pie Week with our favourite pie facts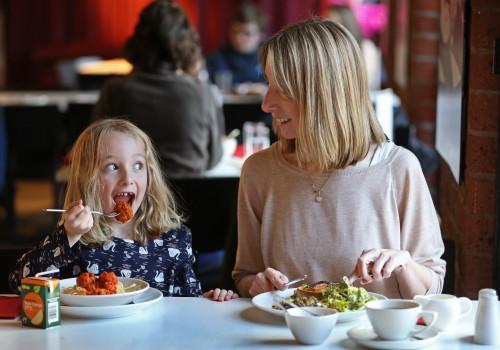 It's British Pie Week this week and we are joining in the celebration of the humble pie in our cafes at National Museums Liverpool. It is not just a staple dish eaten around the world but has become a national dish that embodies all things heart-warming about great comfort food. Some of our favourite pie facts include: 1. Pies originated in Egypt  The origin of the humble pie can be traced back to Egypt where wrapping meat in dough before cooking was seen as a solution to avoid meat burning and to contain the tasty meat juices to stop the dripping away leaving tough, dry meat. 2. Pies used to be illegal In 1644 Oliver Cromwell banned pie as he decided it was a "pagan form of pleasure". It wasn't a complete ban on pies just the ones associated with winter festivities, such as turkey pie, mince pie and beef and ale pie. The ban was lifted in 1660. 3. When a pie is not a pie It is commonly accepted that pies must have a pastry made from some sort of grain, wheat, rice, cracker or cookie crumbs. Pies must also be baked in an oven at some time of the process. Beyond this what constitutes a pie can vary, in Europe a top crust of pastry is essential, in America a bottom crust is required. So in some countries a pie with a bottom crust may be called a tart, in others it is firmly a pie! 4. Home baked pies taste the best OK so this is a bit of personal opinion rather than fact but here at National Museums Liverpool our pies are made in house by our team of talented chefs. This weekend we are serving pies in many of our cafés. The weekend's special vegan recipe vegetable balti pie has been created by our apprentice chef Kate Carrol. The chicken and leek pie that is also to be served at our venues has been lovingly prepared by our Head Chef Ben Sheeran. 5. Who ate all the pies? Judging by a recent survey we all do. The research by a top pastry manufacturer revealed that 75% of us enjoy at least one pie a month, and one in nine indulge in the savoury staple on a weekly basis. It's certainly a week worth celebrating, with an excuse to eat more... pies of course.  
 
All the pies we are serving at the weekend in our cafes are surrounded by pastry from the bottom to the top.
What's your favourite pie filling? Have you got a favourite pie recipes ? Please let us know.