A Christmas gift from 1914
In 1914 one of the most ambitious Christmas gift lists ever written was drawn up, with the aim of spreading cheer to those who needed it most.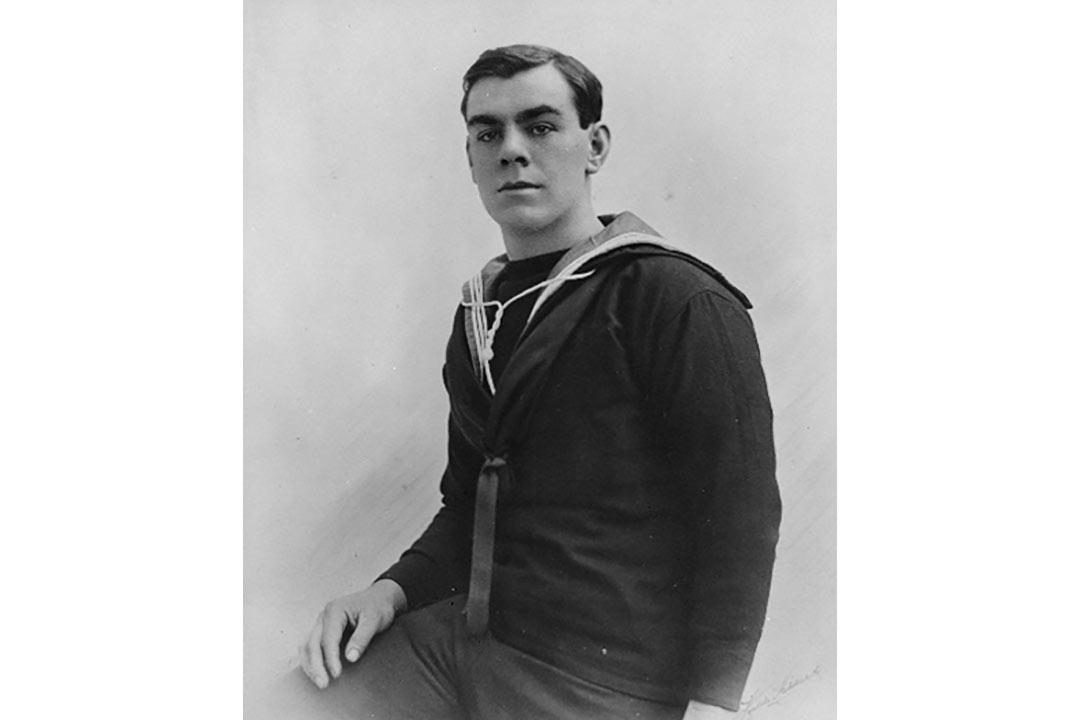 William 'Billy' Galvin
Once again, (and, as usual, far sooner than those of us who haven't finished the shopping yet had expected), we are fast approaching Christmas. A season as much associated with ideas of peace and goodwill as with gift giving and good food. Christmas presents have become an inescapable part of the season, one which many people (or at least those who are very well organised) start to think about a couple of months in advance.
In October 1914 one young girl seems to have been doing exactly that and her Christmas list was certainly more ambitious than most! Princess Mary, the 17 year old daughter of King George V, decided she wanted to send a gift to:
"every sailor afloat and every soldier at the Front"
Originally wanting to pay for the gifts from her personal allowance, she was recommended to adopt the more practical idea of loaning her name and support to a countrywide campaign. In her appeal she wrote:
"Could there be anything more likely to hearten them in their struggle than a present received straight from home on Christmas Day?"
People responded in droves. The First World War, which was to be 'over by Christmas', was showing no signs of coming to an end and many families were facing the fact their loved ones, who were serving in the armed forces or nursing overseas, would not be home for the holidays.
The western front was frozen in the harsh grip of winter and the navy were experiencing the mounting terror of the German U-Boat campaign. Meanwhile, medical staff were being confronted with horrific injuries the like of which many of them had never encountered before. Against all this a simple Christmas present may seem a very small gesture, but if the worth of a gift can be determined by how long it is treasured afterwards then the Princess Mary Christmas Gift was a small gesture that made a large impact.
The Princess Mary Christmas Gift, each one contained in an embossed brass tin bearing the Princess' profile, went on to become one of the most popular souvenirs of the Great War. The one shown in a frame here was received by 24 year old William 'Billy' Galvin. His nephew told me the story behind it when I was researching these gifts as part of the First World War centenary.
Framed Princes Mary gift received in 1914 by Royal Navy Stoker, William Galvin.
In the bottom right of the frame you can see a piece of shrapnel that fell on the deck of his ship the HMS Lion.
Billy was a Royal Navy Stoker on the HMS Lion, and received the 'smoker's gift'. Billy's tin contained cigarettes and tobacco alongside a pipe, all of which can be seen above proudly displayed with the Princess' accompanying Christmas card. The careful setting and preservation of this gift is by no means unusual and demonstrates how well received they were. The gifts were simple, small luxuries like cigarettes and chocolates that those away from home might be missing, but they offered troops (and nurses serving overseas) a little home comfort at a time when it was much needed.
Another example of the Princess Mary Christmas Gift box, shown here, is on permanent display in the Museum of Liverpool's From waterfront to Westen Front exhibition in the People's Republic gallery. It was originally received by Sergeant George Richards of the King's Liverpool Regiment.
Ideas of gift giving and charity have long been connected with Christmas and in 1899 Queen Victoria had sent a similar brass box, decorated with her profile and containing chocolate, to troops involved in the Boer War. Other nations sent similar gifts in 1914 and in the 21st century the idea has been taken up again by Operation Christmas Box, a charity that sends Christmas boxes each year to all British troops serving overseas on Christmas Day. A hundred years on, for those away from home and families, parcels of practical necessities and creature comforts still act as a lifeline.