Civil rights and the cinema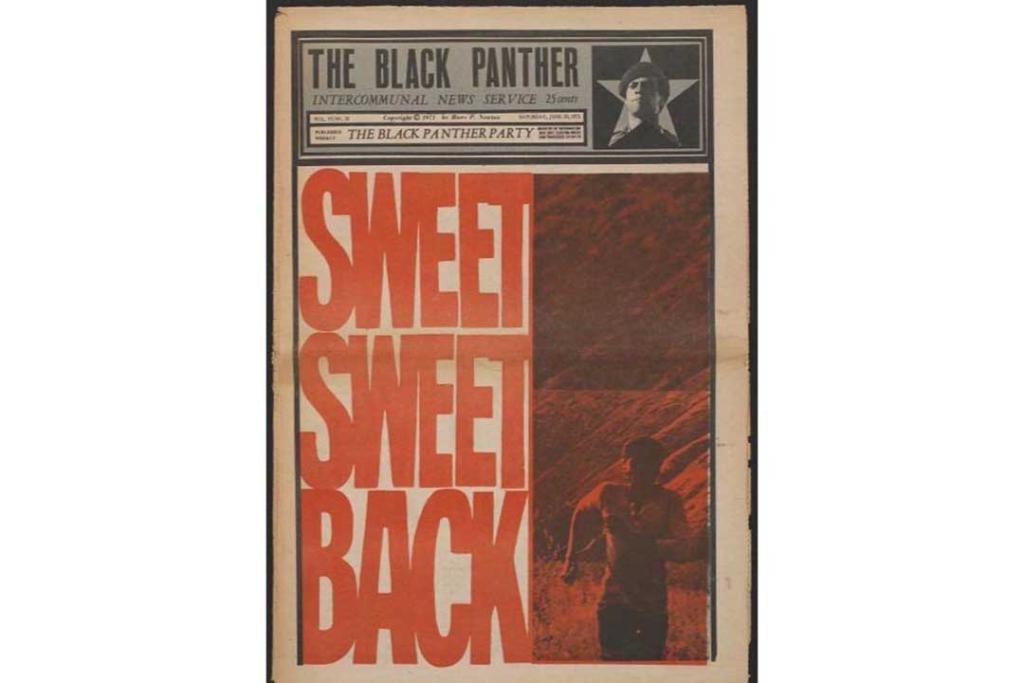 As visually striking today as they were 50 years ago, our incredible collection of 21 Black Panther newspapers are a popular addition to our learning activities at the International Slavery Museum. Our education team channel our other passions into museum learning, so as a film nerd I developed a hands-on activity for visitors to explore the relationship between civil rights and cinema with the inclusion of a very unusual newspaper edition.
The Black Panther was the official newspaper of the Black Panther Party. The 19 June 1971 issue shared the party's ideologies and activities, as well as highlighting injustice in the US legal and medical system. This issue stands out because for the first time it was dedicated to a film.
In 1971 Black Panther Party cofounder Huey Newton went to the cinema to see Melvin Van Peebles' Sweet Sweetback's Baadasssss Song in Oakland, a Blaxploitation action thriller about a young Panther on the run from white supremacy categorised by a corrupt police force. Newton was so moved that he put the film's revolutionary image on the front cover.
Marketed with the campaign slogan 'Rated X By An All White Jury', this is an unapologetically sexually and politically provocative film serving a young Black audience. Despite some of the film's more problematic imagery, the film was a financial success and remains a powerful cultural resource. It is ultimately a call to consciousness rather than a call to arms.
Many Panthers believed Van Peebles to be the first director to capture the anger, resilience and restlessness of the era. Emory Douglas, Minister for Culture for the Black Panthers, said
"Revolutionary art is a tool for liberation"
and we can see his complimentary artwork on the reverse of the issue. It is accompanied by the words:
"They bled your mama, they bled your papa, but he won't bleed me."
Copies of the Black Panther newspaper are available on request from the Archives Centre at Merseyside Maritime Museum. Please check the website for opening times and visitor information.