Consciousness and the Rainbow Atlantic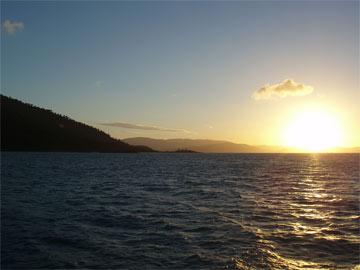 Hello,
Like many of you I am pleased that the people of Liverpool in the recent Mayoral elections gave a clear message to those of the far-right persuasion that their brand of politics was not wanted. Less than 2% of the 100,000 plus people who went to the polling stations voted for such candidates.
Don't get me wrong, there is still plenty of work to do at many levels, to counter the rise of extreme nationalistic and far-right ideologies across Europe. Their vague and utopian ideas of national identity, including Britishness (which rarely includes BME individuals whether or not they were born in Britain...like me) has no factual basis.
Various extreme right-wing nationalists often converge in times of economic instability – looking for a scapegoat for the various ills of society. The following definition by a US think tank succinctly sums up one such ideology, fascism, and that it "parasitizes other ideologies, juggles many internal tensions and contradictions, and produces chameleon-like adaptations based on the specific historic symbols, icons, slogans, traditions, myths, and heroes of the society it wishes to mobilize".  
I refuse to be part of that society, I hope you do too.
On a more positive note, yesterday I attended 'the French Atlantic: A Tricoloured Ocean' workshop at the International Slavery Museum – organised by the Centre for the Study of International Slavery (CSIS) and the School of Histories, Languages, and Cultures (HLC) at the University of Liverpool.
The rationale of this inter-institutional project is to develop greater recognition of Liverpool's post-Slavery trading past. Whilst it is well known that Liverpool was considered the capital of the transatlantic slave trade, it remains lesser known that the first ships for South Asian Indenture embarked from its ports.
Professor Bill Marshall, University of London, gave an interesting paper on 'Atlantic Crossings to Quebec' which discussed amongst other things the link between the Newfoundland fishing industry and the transatlantic slave trade. Dr Andy Stafford, University of Leeds, gave a fascinating paper titled: 'Motley Crew' a Hidden History of the French Revolutionary Atlantic? The Reception in France of Marcus Rediker and Peter Linebaugh's 'The Many-Headed Hydra'.
The final paper was by workshop organiser Devi Hardeen which developed two concepts: 'The Brown Atlantic', which addresses the transcolonial dimensions of Indenture; and 'Triple Consciousness', which explores contemporary legacies of 'identity'. Several other Atlantic studies were also discussed such as Paul Gilroy's notion of the Black Atlantic, as well as "Green" (Irish) and "Red" (Communist) Atlantic studies. What I refer to as Rainbow Atlantic studies.
Bye for now