Covid-19 display
Here at the Museum of Liverpool we are collecting and representing how local people from across our communities have responded to and are being affected by the Covid-19 pandemic.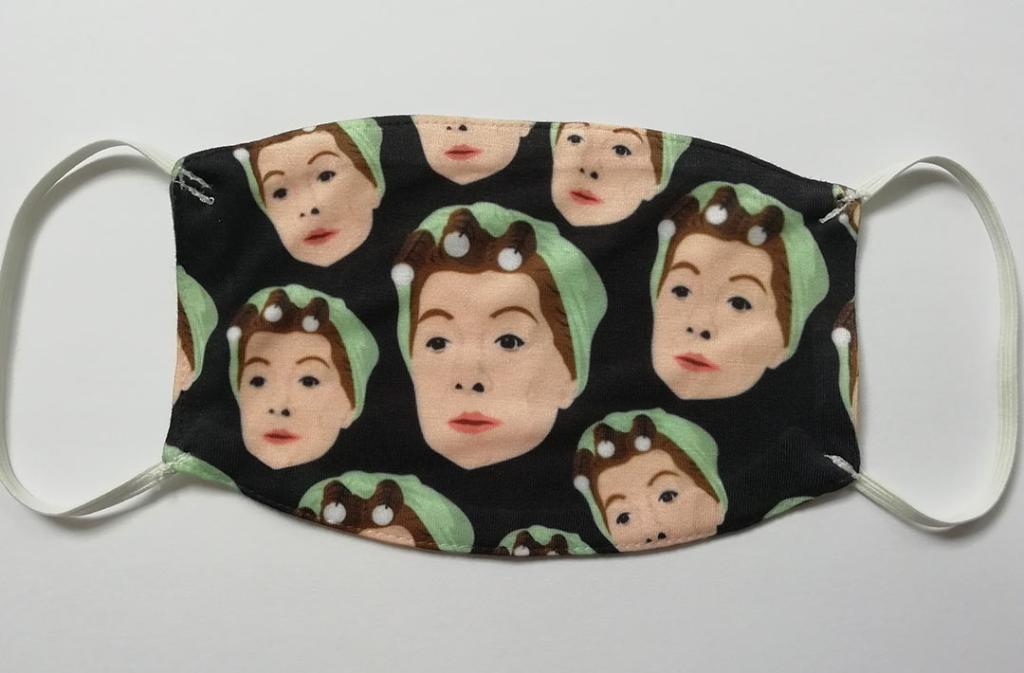 Covid-19: we're all in this together
We have already collected some items, where it has been possible to do so, but we also need your help. We would love you to suggest what we should collect to help to capture Liverpool people's experiences and to enable people now and in the future to learn from and make sense of these unprecedented times. Find out how to get involved at the end of this article.
A display of some of the items that have been collected so far, Covid-19: we're all in this together, is in the Museum of Liverpool Atrium until Sunday 31 October 2021. You can also see some of the highlights here.
Mind maps
You can get involved in documenting your personal lockdown experience through creating a 'mind map'. These maps could include the places you go to within your local area, your favourite things, people, pets and feelings. They don't have to be artistic, just a simple reflection of your world during the pandemic. Here is an example but feel free to be as creative as you like!
This video showing some of the 'mind maps' we have collected is now showing on the Atrium screen in the Museum of Liverpool. In the longer-term we will also be interviewing people about their diverse experiences.
Thank you banner artwork
You may have seen these wonderful banners thanking our frontline heroes on lampposts across the city centre. The artworks were all created by local designers.
We have acquired for our collections this special print of artist Sumuyya's artwork with 50% of all profits being donated to Women's Aid.
Sumuyya created her design whilst furloughed from her day job as Operations Manager at Granby Workshop, taking the opportunity to create and learn more about digital illustration. She tells us about the inspiration behind the artwork.
"The idea came from the fact that key workers are and always have been the backbone of how we operate but are severely underpaid. I wanted to say thank you to all of these incredible people who make our lives better and at times risks their own lives. They are fighting and showing up every day despite a horrific government who undervalues them."
Jacopo Jacopo on Lockdown
Phina Oruche wrote this book during the pandemic. The story centres around a talented footballer, Jacopo, an 11 year-old mixed heritage boy from the city and explores how he is affected by lockdown and civil unrest in response to systemic racism.
"I initially just wrote about how Jacopo was excited to advance into the Premier League, then we were locked down. With the resurgence of Black Lives Matter and the horrific images of brutality against Black people, I knew I needed to open up a space where we could have 'the talk' to our children about what their appropriate responses could be to disparities in race and how they could proceed."
Pride in Lockdown zine
The LGBT+ community and allies came together in an online march on 25 July 2020 to celebrate Liverpool Pride. Liverpool Queer Collective created this zine of this unique snapshot in time.
"Queer people can often feel isolated, so COVID19 has been exceptionally hard for many, particularly during Pride season. It is an important moment when we come together in solidarity and have a visible presence on the streets.

We developed this zine as a love letter to the wider LGBTQ+ community as a reminder that we are still here, we are still Queer and that Pride is still as vitally important as ever."
Ben and the Bug
This children's book was written by Natalie Reeves Billing from Toxteth, to help families and teachers explain the Coronavirus to younger children.
"I had a book about Coronavirus in my head; seeing the pandemic through the bug's eyes to help break down fear and anxiety, but also being clear on basic hygiene. I released Ben and the Bug a couple of weeks later and it went to number one in three categories. I was gobsmacked."
Eid greeting card
Eid al-Fitr, 23-24 May, was celebrated very differently this year due to lockdown. It marks the end of the fasting month of Ramadan and is usually a time of family get-togethers, prayers and enjoying fabulous food together.
This card is on display with henna and bangles, all donated by Rida and Hafsa from St Helens.
"To maintain the essence of Eid, we made cards, bought sweets and distributed them to our neighbours and friends outside their houses. People had been dreading a lockdown Ramadan and Eid thinking they would be ruined but that definitely wasn't true!
It is traditional for girls to paint each other's hands with henna whilst wearing colourful bangles which match our dresses. The bangles make a lovely sound when we move our hands. Normally we get together to do this but due to lockdown we couldn't and missed that wonderful gathering on the eve of Eid."
Hand sanitiser
BrewDog Brewery, Colquitt Street in the city centre made and distributed free of charge this hand sanitiser to those most in need during the height of the shortages due to panic buying and hoarding. Hand sanitiser helped us to fulfil the key public health message of washing our hands often and for longer to reduce the infection rate of Covid-19. This bottle of hygienic hand rub states 'United We Stand'. The brewery like many businesses has changed to collection and delivery only during lockdown.
Facemask
Facemasks have been an ever present feature and source of debate during the pandemic. Facemasks for medical staff have been subject to severe shortages putting lives at risk, online videos show us how to make masks for ourselves from old socks, while ongoing discussions rage about how effective they actually are. We see comparisons drawn between facemasks in historical photographs shared online from the time of Spanish Flu pandemic, and the media report how certain shops have insisted their customers wear facemasks to protect their staff and the public's response to this.
This facemask featuring Jean Alexander, originally from Toxteth, as Hilda Ogden in Coronation Street is an example of how designers and manufactures have diversified into making other products during lockdown. It also represents how people can choose to personalise and perhaps even respond to the seriousness of the situation through humour.
Charity t-shirts
Local company WildThang started to produce a range of t-shirts with Liverpool themes at the start of lockdown. Sales of the t-shirts raise money for NHS charities. We have acquired these two examples 'I love the NHS, You'll Never Walk Alone' and 'Team Social Distancing'.
Community newsletters
Our communities have been doing incredible work, with organisations coming together to support and help those most in need. Newsletters like this Liverpool Muslim Community Covid-19 Response help to inform local people of what is going on and where help can be found.
Cllr Joanne Anderson of Princes Park Ward, L8 has been very kindly sharing these newsletters to help us document this essential work. She says,
"People from Black and ethnic minority groups are more affected by this [Covid-19] in terms of death rates. We've got a very real fear over our heads that our families and loved ones will die.

There's a whole list of organisations who have really stepped up. They've all tried to continue to deliver their services or develop new services in relation to the crisis. But what I've been particularly impressed with, and they've done it very quietly is the Muslim community and the mosques coming together. They organised themselves really quickly, identified all of the different needs of the community and delivered on all of those needs. They've just got on with it."
If you would like to be a community champion or representative to help ensure that your local area is well reflected in our collecting please get in touch.
Police notice
Alan T from Hunts Cross travelled the short journey to Hale Park with his two young sons on 30 March 2020 as part of their daily permitted exercise. This notice from Cheshire Constabulary was left on his car which had been left in the car park when he returned.
It documents the rules around unnecessary travel but could also lead us to question how these rules are communicated and enforced and the consequences (or not) for people potentially breaking these rules.
Clap for carers banner
© Colin Lane/Liverpool Echo
This fabulous banner took our eye straight away when it was shared on social media. It was designed by radiographers at Aintree Hospital and was proudly waved during the Clap for Carers outside of the hospital in early May. It sums up lots of aspects of life during the pandemic such as Colonel Tom's mammoth fundraising efforts for NHS Charities and also our very own Chanel the escaped African grey parrot and her ma, Sandra who have been the subject of many internet memes and an interview on ITV's This Morning!
The banner is currently on display in the Radiographer's tea room waiting for us to collect it when the time is right.
Get involved!
So over to you. Please share your Mind Maps of your isolation experiences and tell us what else you think we should be collecting on the Museum of Liverpool's social media accounts or you can email museumofliverpool@liverpoolmuseums.org.uk