Did you work for Bayko?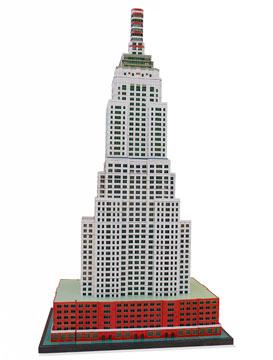 Leo Janssen's Bayko construction of the Empire State Building on display at the Museum of Liverpool This year marks 80 years of Bayko, the Liverpool-invented model construction set. To mark the occasion, the
Museum of Liverpool
is joining with the
Bayko Collectors Club
to stage a
'Bayk-over'
of the venue this Friday until Monday 19 May. Bayko constructions will be brought to the Museum from all over Britain to feature in this four-day event, and visitors can expect to see four foot models of the leaning tower of Pisa, Saint Mark's Campanile from Venice, a large cathedral complete with chiming bells, a skyscraper and a 30 foot pier.  Amongst all the activities that are taking place during the Bayk-over, we're really keen to hear from former Bayko employees, who are invited to the Museum of Liverpool between 2 and 3pm on Friday 16 May to share their stories. Charles Plimpton first set up Plimpton Engineering Co Ltd in 1933 to produce Bayko at 15 Gibraltar Row, very close to Princes Dock. After he died, his wife took over the business, which was then sold to Meccano Ltd in 1960, and Bayko was then produced for the next seven years at the company's factory in Speke. Did you work at either of these factories? If so, pop in to see us on Friday!