Family's Blitz memories shared and displayed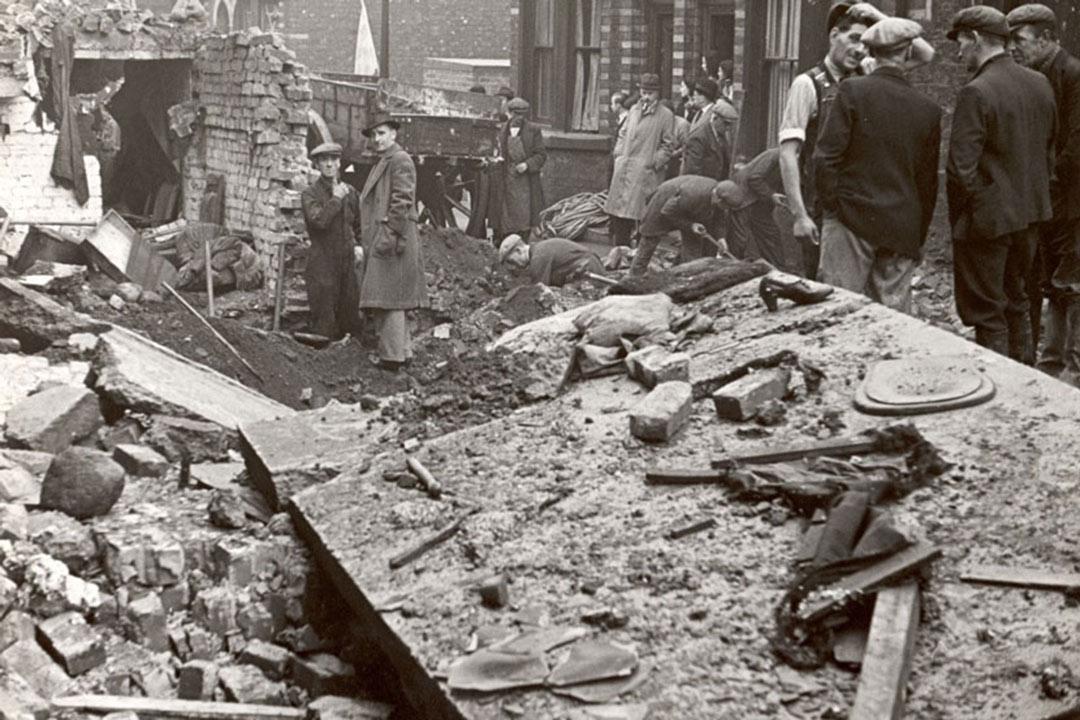 Louisa Street, Everton. 16 October 1940. © Merseyside Police
As part of our exhibition Blitzed: Liverpool Lives we are gathering responses to the images and first-hand experiences featured in the exhibition. Jean Phillips kindly contacted us via our Facebook page with information about her family in response to this photograph of Louisa Street, Everton. I have added this poignant information to the exhibition alongside the museum label.
Margaret Lea. Courtesy of Jean Phillips
Jean told us:
"My mum's family all lived in Anfield and Everton, with her aunt's family living on Louisa Street. My great aunt, Margaret Lea (aged 60); her daughter, Elizabeth Allmark (aged 32); son, Geoffrey Lea (aged 21) and grandson, Stanley Allmark (aged 5) were all killed when the shelter on their street was hit. So ironic that a place of supposed safety became the complete opposite. They are all recorded in the list of civilian deaths.

I believe the man in the trilby hat looking towards the camera is Stanley Allmark. He was a coal merchant based on Beacon Lane in Everton. He must have felt desperate to have lost his wife and son like this.

Although I didn't know these people, I feel so sad that they died like this. Even now I get emotional about it. I don't think my gran ever got over it. She then lost my granddad to cancer in 1941 and her brother in 1943 in a shunting accident at the Royal Ordnance Factory; so tragic. Sadly lots of other families had similar losses. I know that she would be very proud to be included in your exhibition."
Elizabeth as a child. Courtesy of Jean Phillips
You can leave your responses in the comments book in the exhibition, or share them via Museum of Liverpool social media. Selected responses will be displayed in the exhibition.
At least eight people were killed when two air raid shelters were destroyed in Louisa Street, 16 October 1940. The human tragedy of the war is laid bare by the abandoned ladies' shoe on top of the rubble of the shelter. It is further etched on the faces of the workers and residents.